Agios Georgios beach, or Saint George beach as the beach is also called, is the most popular charter destination on Naxos. Agios Georgios has developed enormously in recent years thanks to the comfortable walking distance to Naxos Town and the child-friendly sandy beach. 30 years ago, it was just one hotel and one taverna here. Today, Agios Georgios is grown together with Naxos Town and the hotels stand close together.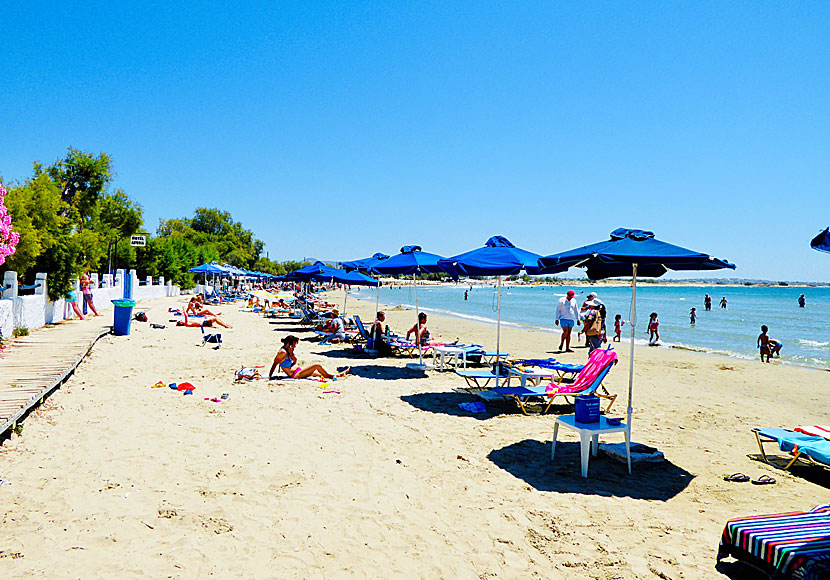 Agios Georgios, or Saint George beach.
The beach is long and extremely shallow, as an adult you have to walk far out to even get water above the knees. Few beaches are more suitable for small children, which is evident, the beach is often full of playful kids and supervising parents. If it is windy, which it often is on Naxos, the waves wash up seaweed on the beach and then it can be a bit messy.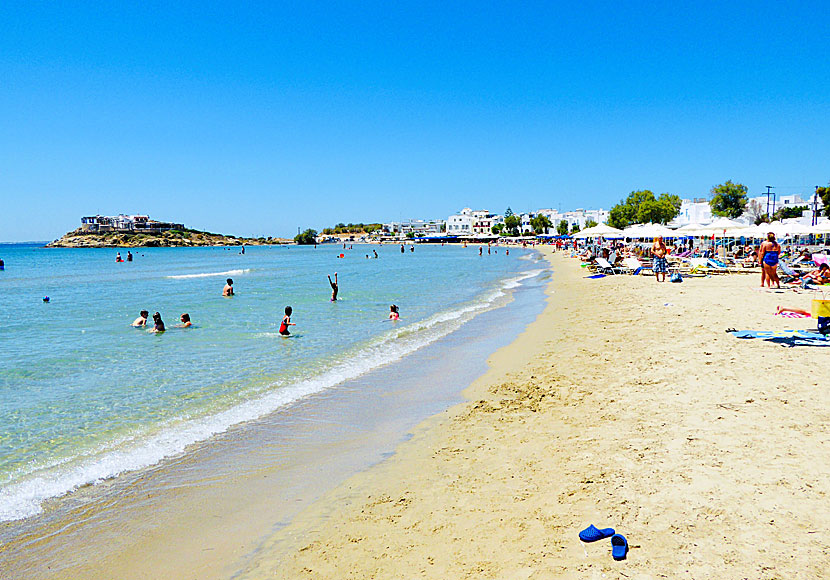 Agios Georgios in one direction.