The Valley of the Butterflies (Petaloudes) is a verdant oasis with impressive cypress trees about 10 kilometres south of Parikia.
The Valley of the Butterflies is one of the most visited and most popular tourist destination on Paros. You do not see any butterflies outside the entrance, and when you have paid for your ticket and entered the valley you do not either see any butterflies, but if you look more carefully around the ivied trees you begin to see them. When the butterflies are sitting still they are black and white and look like spiders, when they fly they show up their beautiful red wings.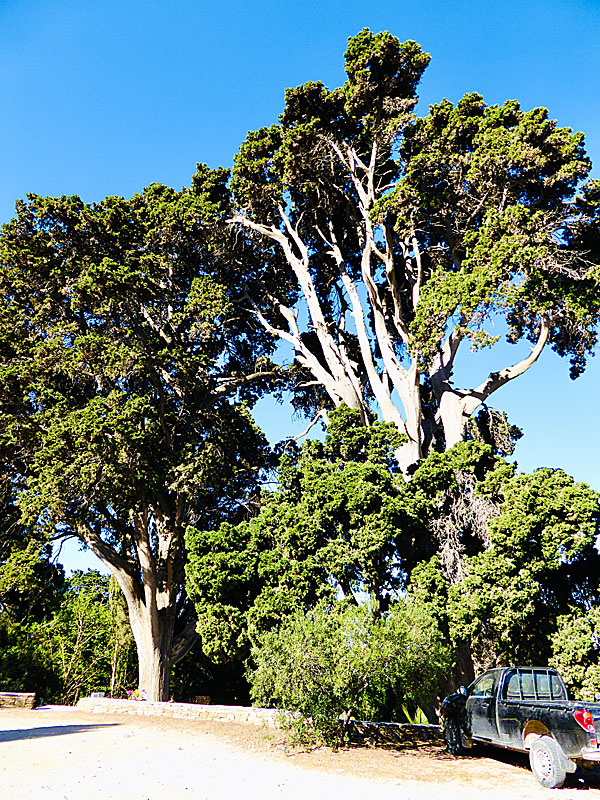 The impressive trees outside the butterfly valley.
A not entirely unusual sight is that some visitors clap their hands, or in another way scare the butterflies, so they fly and show their red wings. Unfortunately, the number of butterflies are decreasing each year because of disturbing tourists, warnings are in several languages, but it does not help. The butterflies are here to rest so they can make new butterflies, and if they do not get their rest there will be no new butterflies.