Balos is a tiny village by the sea. There are a couple of tavernas and pensions, as well as a long pebble beach with seductive inviting waters. The beach is sheltered from northern winds and that is good because the pebbles are quite large and it would be difficult to get into the water if the waves are high.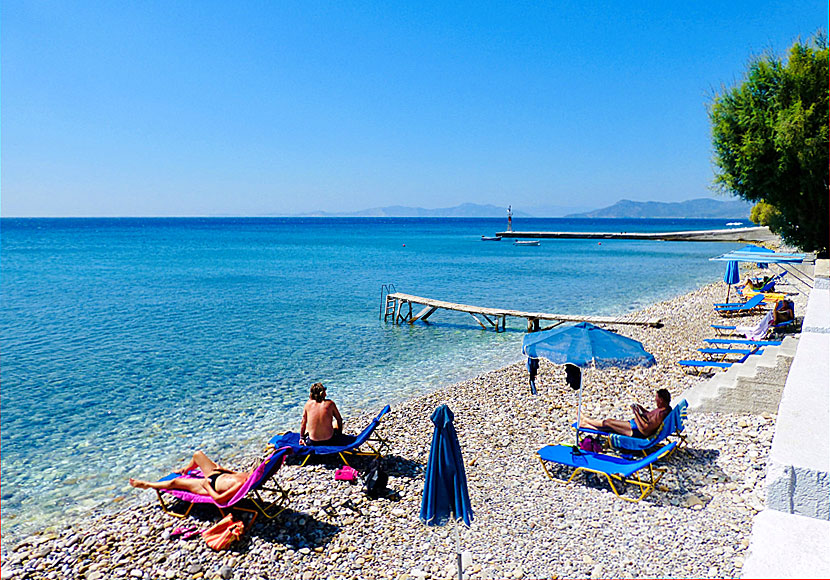 The pebble beach in Balos.
At the beginning of the beach there is a jetty from where you can jump or dive into the water. Here is also Taverna Akrogiali, which I think is one of Samos' best restaurants. I have eaten here many times, and I have never been disappointed.
The taverna is located right by the sea and you hear the sound of lapping waves against the taverna. Here you can enjoy fresh fish, Greek home cooking, cold beer, silence and magnificent views. A major plus for the nice staff.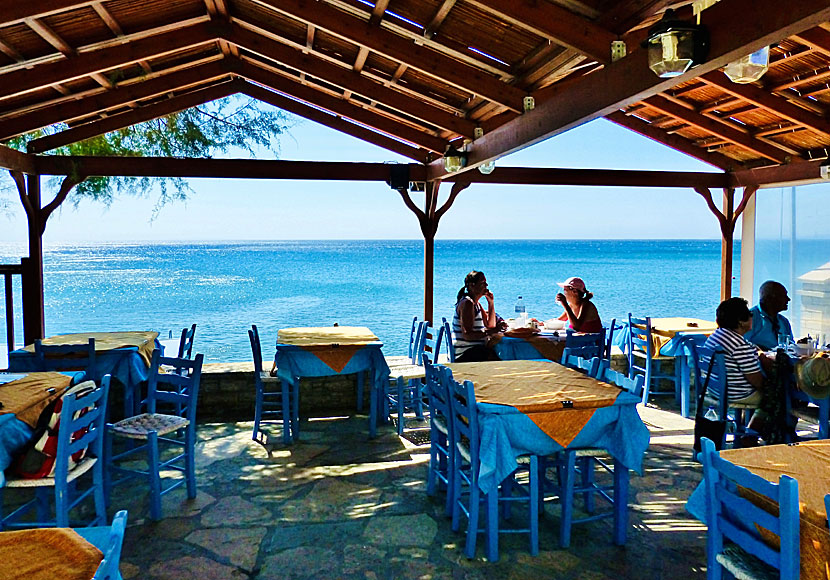 Taverna Akrogiali in Balos.