A few hundred meters before Posidonio lies Sideras beach. It is not a beach that you will send MMS of to your friends back home, but if you want to have some privacy, and maybe skinny-dip for a while, you can do it here.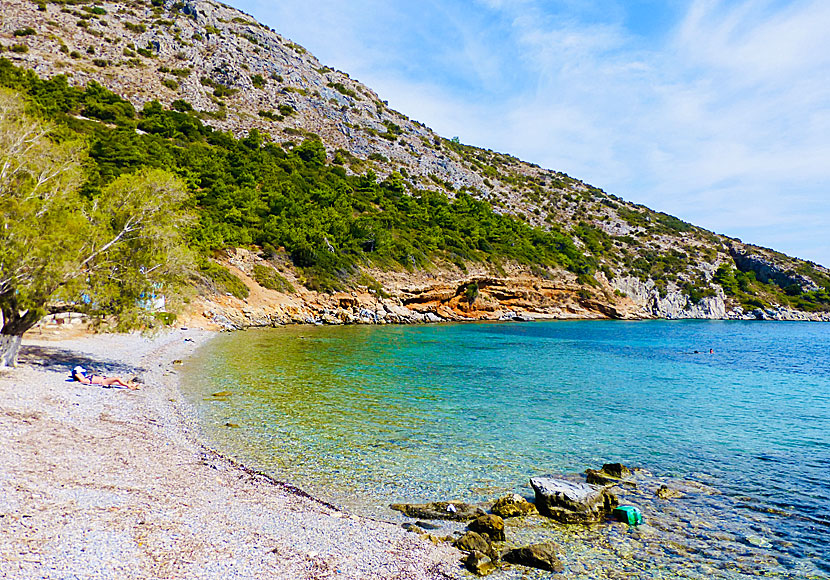 Sideras beach.
Klima beach a few kilometres west of Posidonio is a better beach than Sideras. Also here is a cosy taverna.
Posidonio lies 12 kilometres southeast of Samos town, and 18 kilometres east of Pythagorion. If you drive from Pythagorion, you can pull in at the child-friendly beach of Psili Amos 1.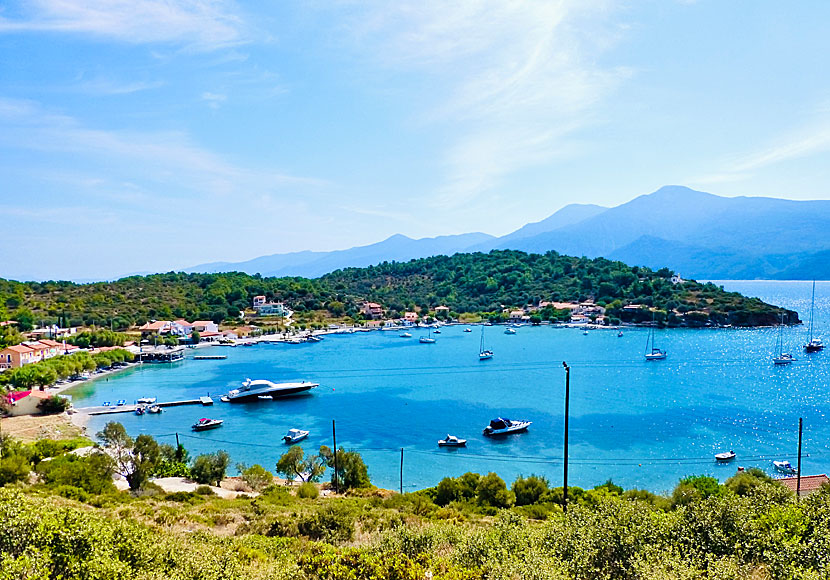 View over Posidonio. The high mountains in the background belong to Turkey.