Personally, I think that Psili Amos 2 is one of Samos' best beaches. The beach is fairly unexploited and offers fine sand, clear and clean water, it is shallow and very child-friendly. In fact, it is so shallow that you have to walk a long way to get your knees wet. Annoying for an adult perhaps, but ideal for young children. Taverna is found above the beach.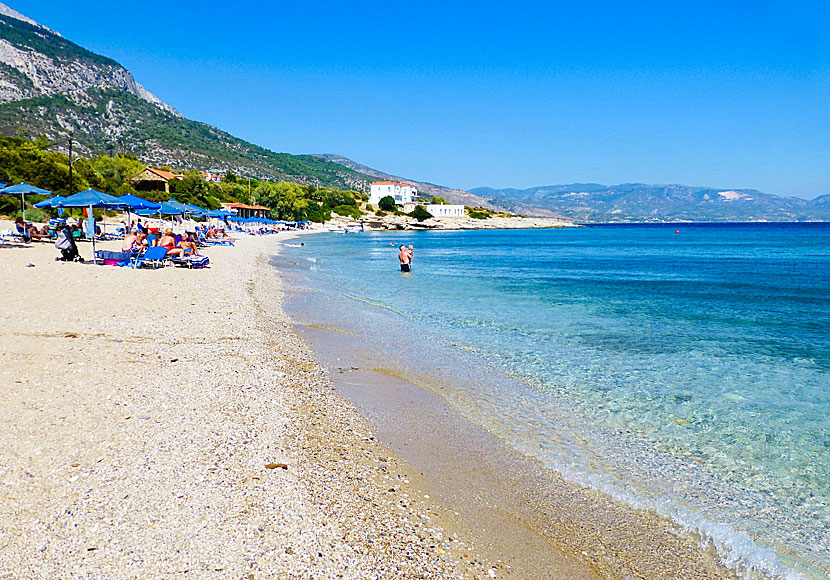 The beach in Limnionas.
Limnionas, not far from Psili Amos 2, is a cosy beach with small pebbles. There are beachside tavernas, pensions and water sport facilities and sun beds for rent. From Limnionas, it is not far to Taverna at the End of the World, which is well worth a visit. Do not miss!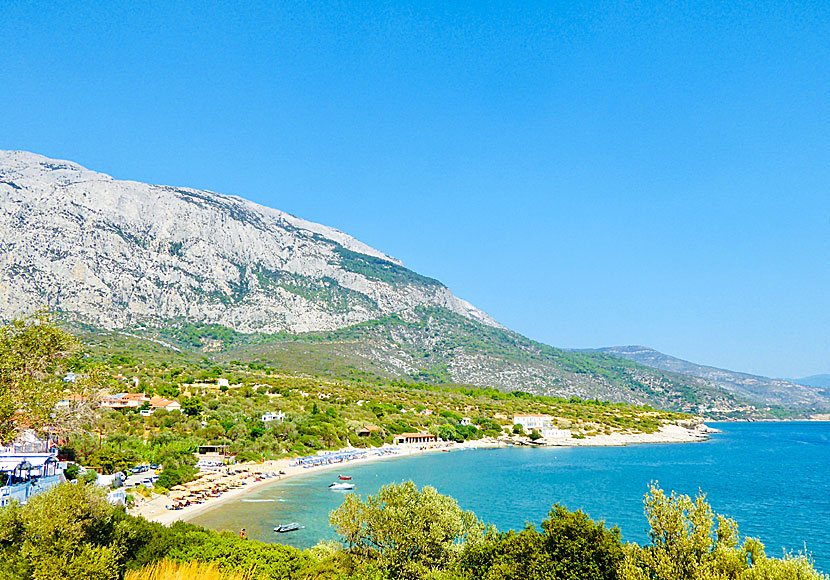 Limnionas.
ACCOMMODATION IN LIMNIONAS
There are no pensions at Psili Amos 2, but there are in Limnionas. I have not stayed overnight here, but some I know return year after year and they always stay at Studios Limnionas.
Distances from Votsalakia: Psili Amos 2: 3 km, Limnionas: 6 km and Drakei: 20 km.
Do not confuse Psili Amos 2 with Psili Amos 1 in southern Samos.