Psili Ammos 2 is one of three beaches on Samos with the same name: Psili Ammos 1 is located east of Pythagorion and Psili Ammos 3 is located southeast of Balos. The latter is relatively unknown, and I have not been there. Psili Ammos means "fine sand" in Greek, so if you like sandy beaches and see that name on a map, then you know where to go.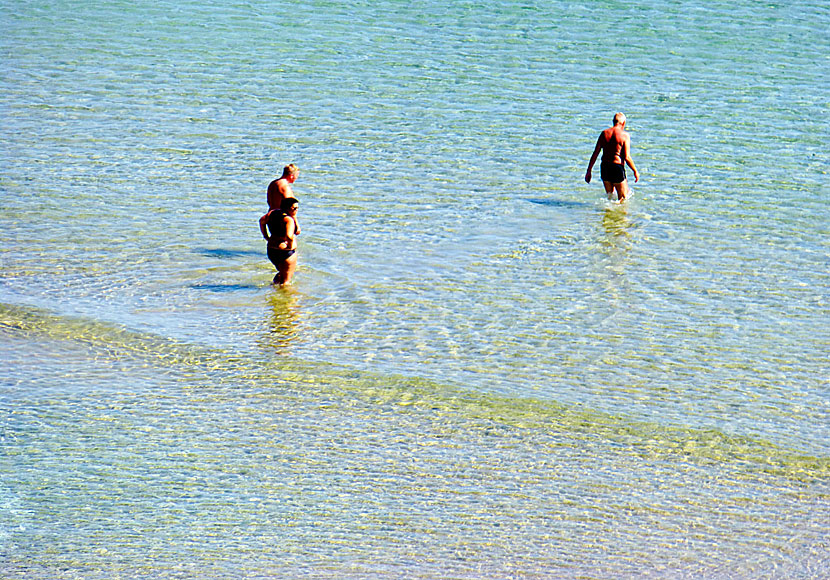 Psili Ammos 2 is as child-friendly and shallow as Psili Ammos 1.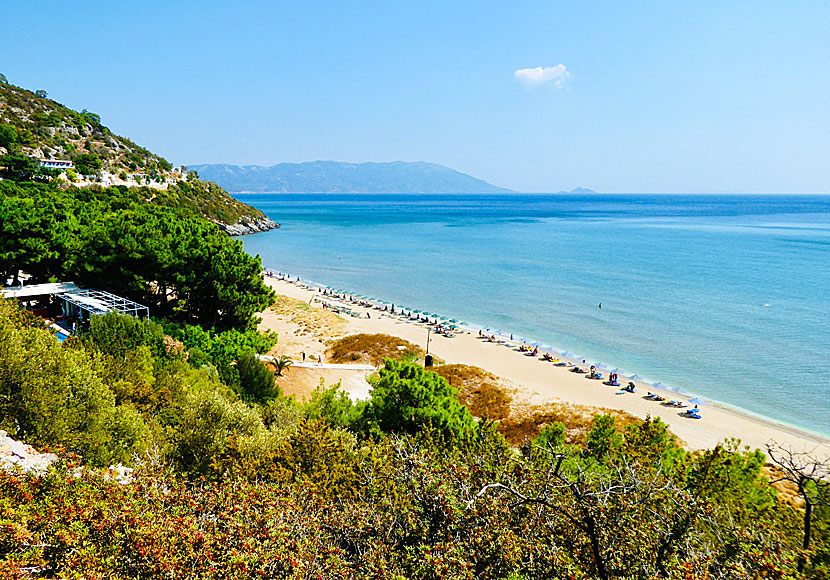 Paris Restaurant and Psili Ammos Restaurant are located above the beach.
Personally, I think that Psili Ammos 2 is one of Samos' best beaches. The beach is fairly unexploited and offers fine sand, clear and clean water, it is shallow and very child-friendly. In fact, it is so shallow that you have to walk a long way to get your knees wet. Annoying for an adult perhaps, but ideal for young children. Tavernas can be found above the beach.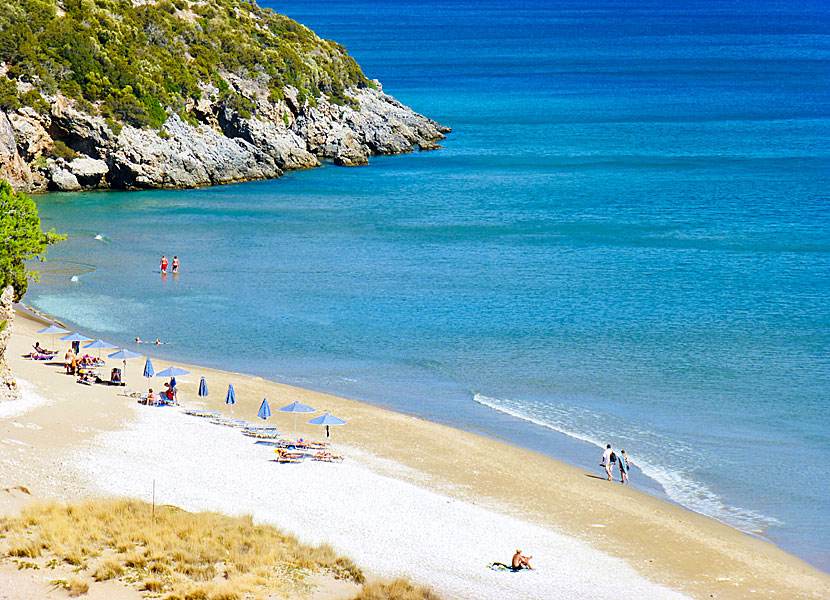 Parts of the beach are covered in white sand, which makes the beach look a bit exotic.