Megalochori is one of the most peaceful villages in Santorini. The village is located about one kilometre south of the turnoff to the big port of Athinios, along the road to Emborio and Perissa. Most people drive past without noticing Megalochori, though the village is well signposted with Traditional village from several directions.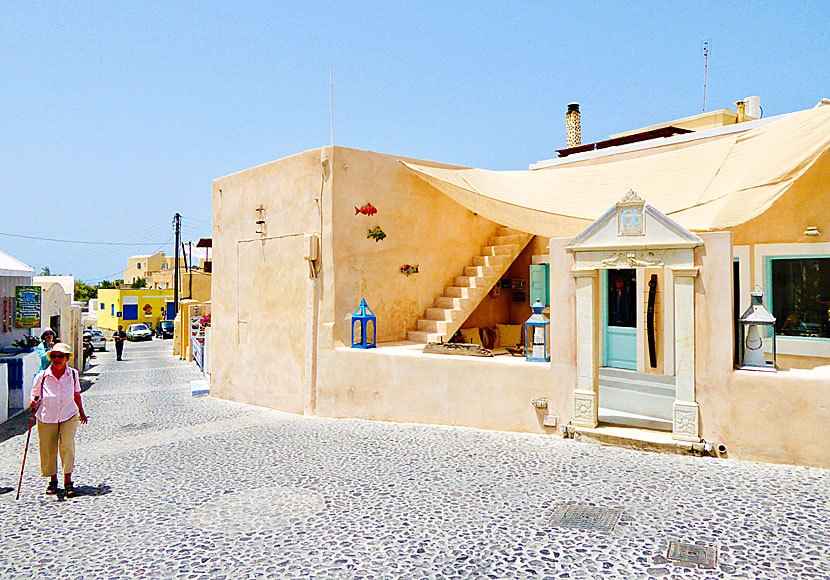 The cozy village Megalochori in Santorini.
Despite the name, which means "large village", it is no bigger than a few minutes stroll. A narrow cobbled street that enhances the picturesque feeling runs right through the village. The village has several carefully restored merchant houses and old traditional houses, as well as a very beautiful bell tower.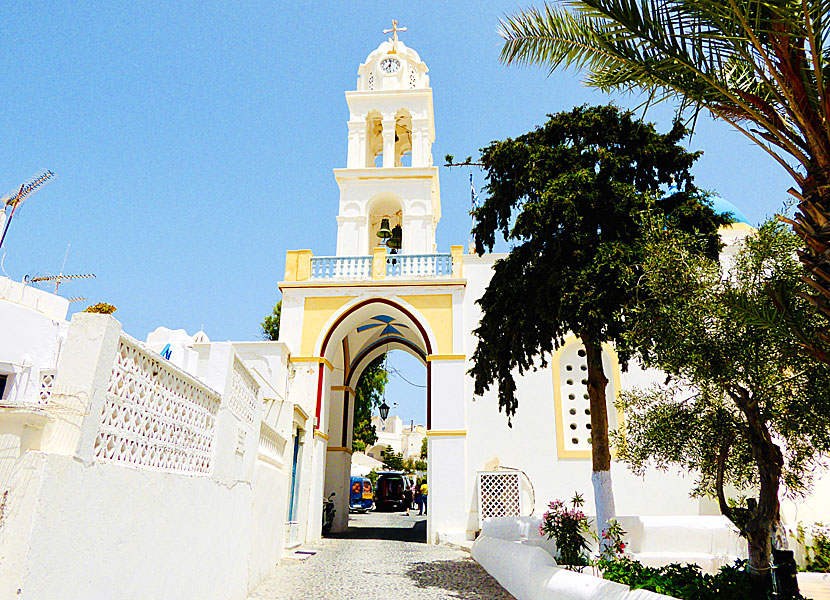 The beautiful bell tower in Megalochori.