The pretty little church of Efta Martyres is located on a rock below the village of Kastro. The church and the rock is probably the most photographed object on Sifnos. Almost every year there are one or more pictures from here participating in the Kalimera (the Swedish version of Kalispera) photo contest. Very rightly, because there are few churches that are located as beautiful as this one.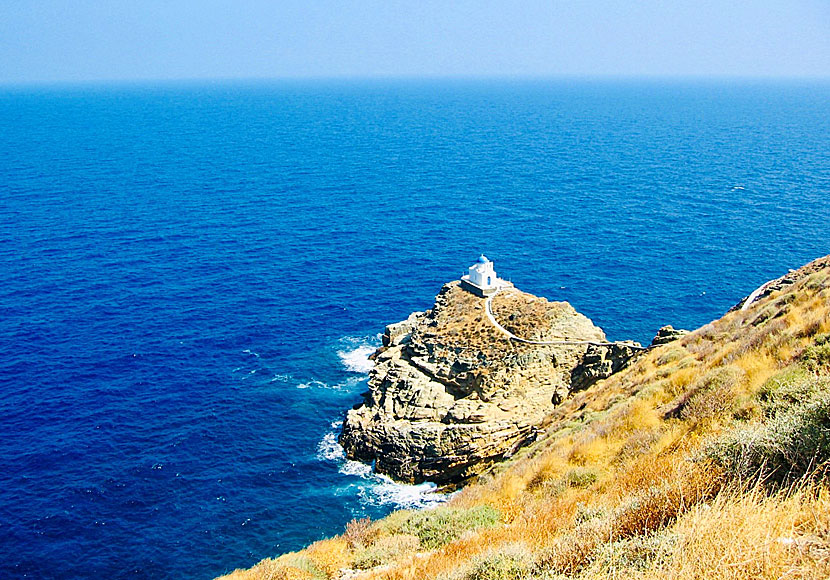 Efta Martyres below Kastro.
The church is well worth a visit. Especially if you like to dive off the rocks, and swim and snorkel in crystal clear water. If the sea runs high it can be difficult to get up from the water, but if the sea is calm as Greek yogurt, then Efta Martyres is like paradise. To get down to the rock, just walk through the Kastro and down the steps. Can not be missed. By the way, Efta Martyres means The Seven Martyrs.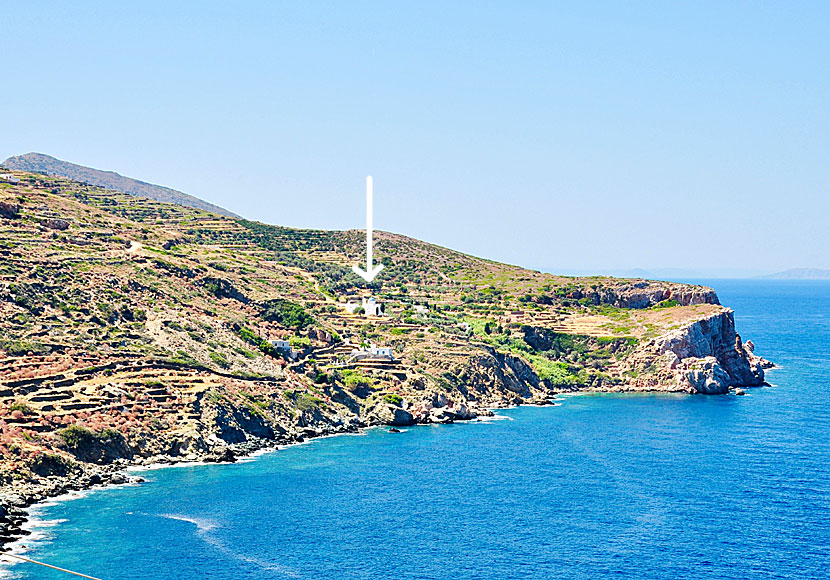 The church of Panagia Poulati is under the arrow. The bath below is lovely.