BY BUS
The bus services on Sifnos is a shining example: the buses run on time, they arrive on time and they operate almost the entire island. If there had been a championship for local buses in Greece, Sifnos had won easily. Timetables are posted at bus stops and outside all travel agencies.
EXCURSION BOAT
There are two excursion boats In Sifnos, one that departs from Kamares and one that starts from Platys Gialos.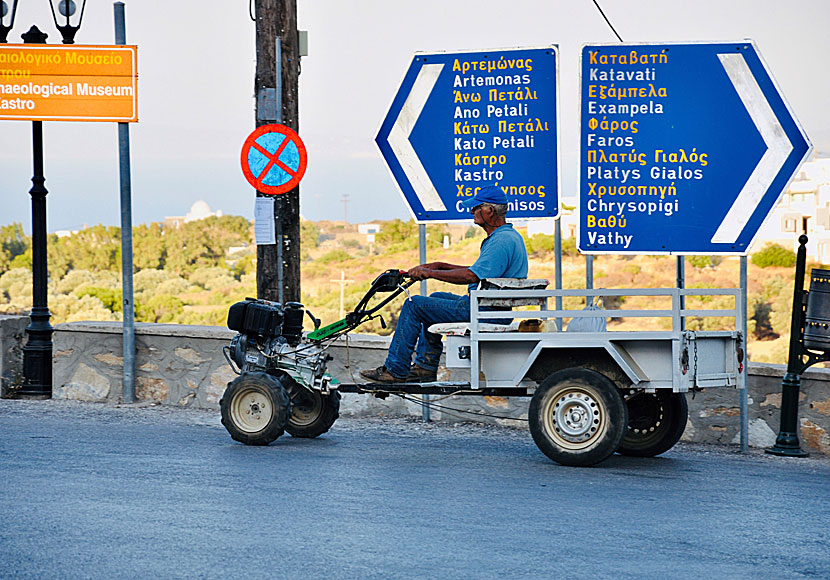 From Apollonia you reach all the island.
BY TAXI
The taxi station is on the square in Apollonia, not far from the travel agency of Aegean Thesaurus. If you are in another place, just stop a taxi, or call for one. If you are going for a hike, you can pre-book a taxi to pick you up where you want, when you want. When you arrive by ferry to the port there are usually some taxis in the port, often they are booked, but generally you do not have to wait long for a taxi that is not engaged.
HIKING
Sifnos is an excellent hiking island. And that is one of the reasons why we like Sifnos so much. So if you like to hike you will love Sifnos.