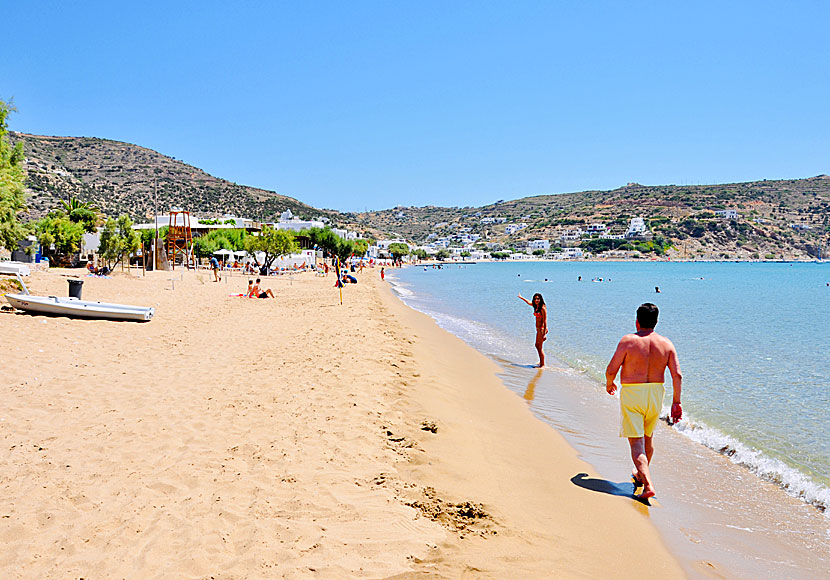 Platys Gialos beach in the other direction.
Above the beach there is everything imaginable in terms of facilities: shops, taverns, restaurants, cafes, bars, pottery workshops, pensions and hotels. If there had been a charter to Sifnos, Platys Gialos would be the place that swallowed the most tourists.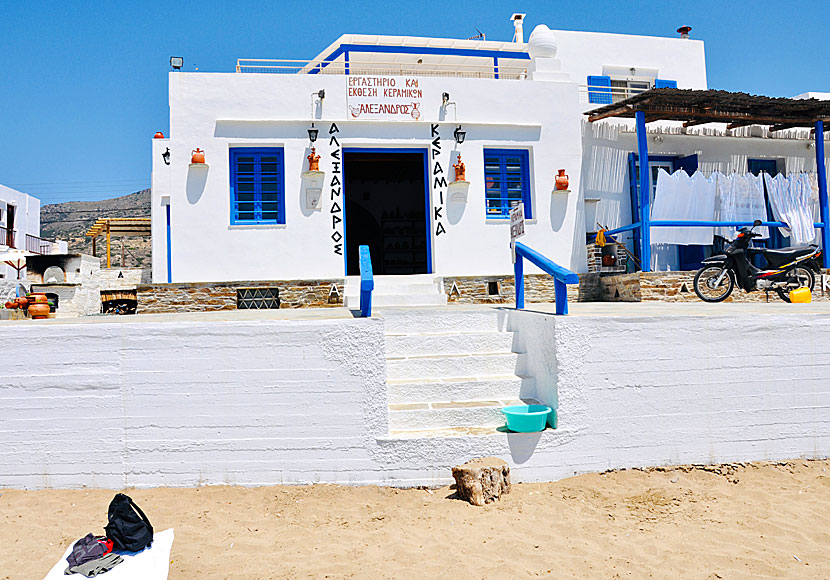 One of the pottery shops in Platys Gialos.
Sifnos is famous for its pottery. It do almost not matter where on the island you are, it's never far to a potter. So if you like pottery, you have come to the right island, you will for sure carry home more than you had planned. It is also worth its price. Where you choose to do your shopping is entirely a matter of taste. In Platys Gialos there are several pottery workshops.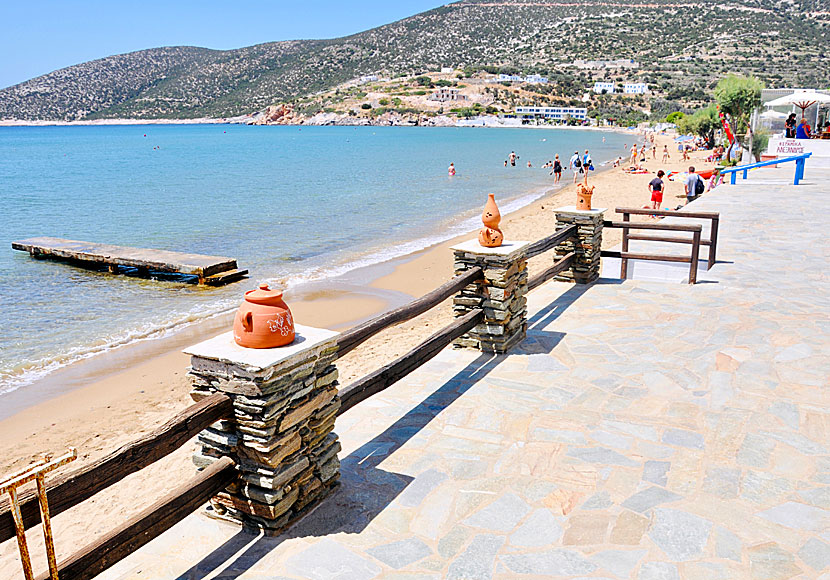 The seafront promenade in Platys Gialos.