It is not possible to go on a package holiday from Sweden, and not from any other country as far as I know, but check with a tour operator in your country to be sure. Probably the reason is the long boat transfer, the tour operators do not have the courage to make a chance on Sifnos.
If there had been an airport, the number of tourist travelling to Sifnos had been completely different, perhaps as many as to Paros and Naxos. Despite the lack of package holiday and an airport, it is very easy to travel to Sifnos.
BY INTERNATIONAL FLIGHTS
The easiest way is to go by air to Athens and continue by ferry from Piraeus, which has very good boat connections with Sifnos.
The second best option is to fly to Santorini and continue by ferry from there. It also works to take the plane to Mykonos, but do not count on as good boat connections from there.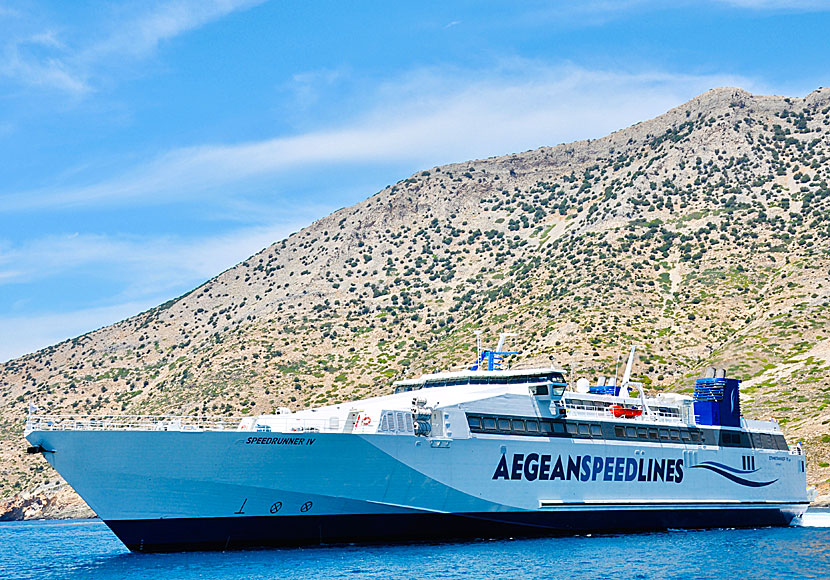 Speed Runner 4 in the port of Sifnos.
BY DOMESTIC FLIGHTS
The closest domestic airport is on Milos.