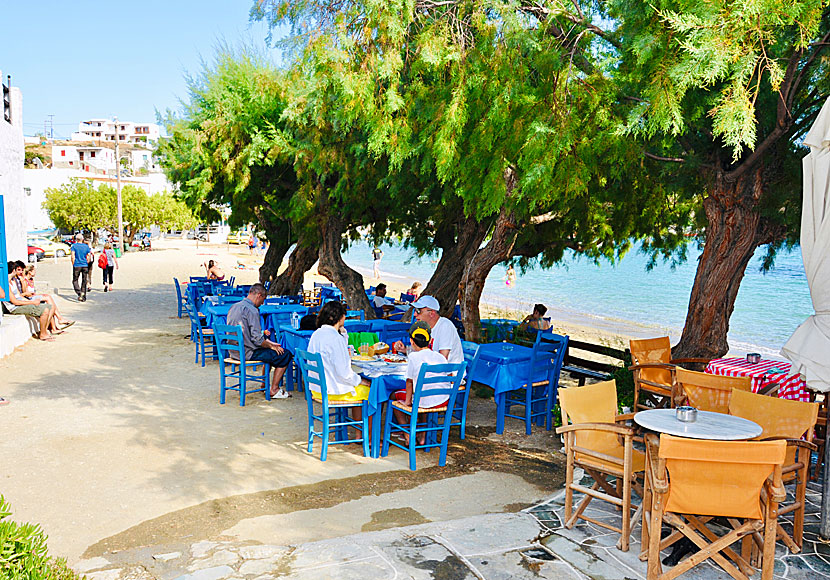 Beachfront taverna and café in Faros.
Faros is divided into two parts, one part is where the bus stops, and the other is between two child-friendly beaches. If you walk up in the alley close to the bus stop you will reach Fasolou beach. There is a taverna. If you continue a little bit, you will soon reach the nice church of Stavros. On 13 September each year there is a big party at the church. Do not miss if you are in the neighbourhood.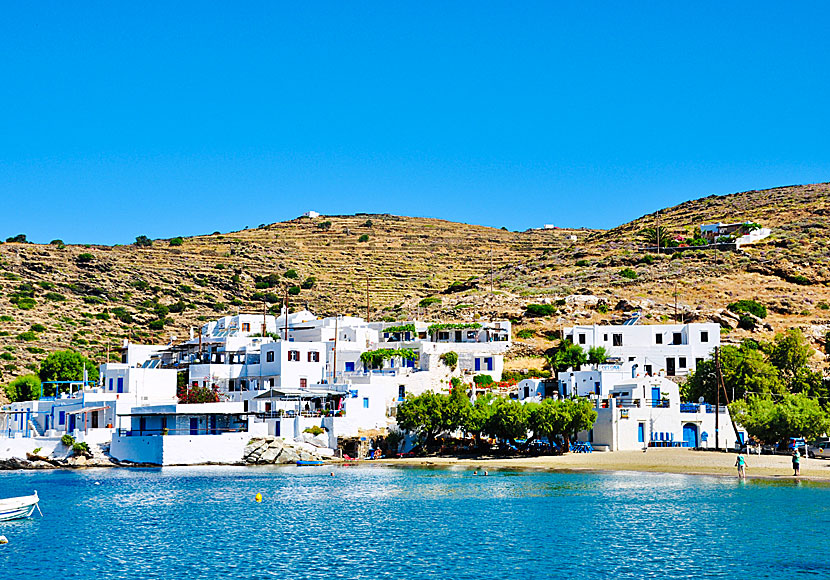 The part of Faros where Aperanto is located.
I myself, live my life in Faros in the other part of the village, the one on the rock between the beaches. Here is Aperanto, which is one of my favourite pensions, here I eat my dinners at Ouzeria Faros, here I go for a swim on the small beach to the right of the rock.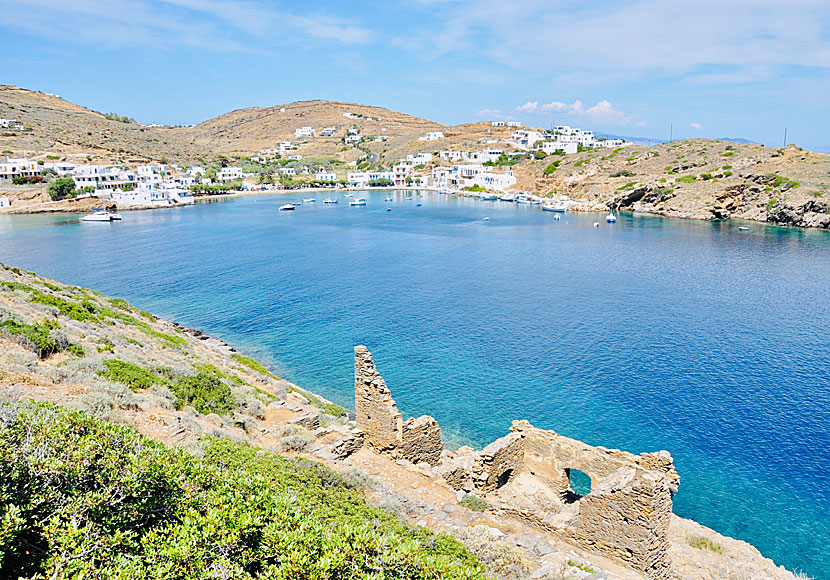 Faros.
If I get tired of the beach, I just walk the path that leads to Apokofto beach, or to the bathing-place with rocks at the monastery of Chrisopigi. It takes about 20 minutes to walk the beautiful path along the ridge to Apokofto beach. On the way you will pass some house ruins and an old pier, they are memories from the time when mining was still active and iron ore were shipped out from the pier that goes out in the sea.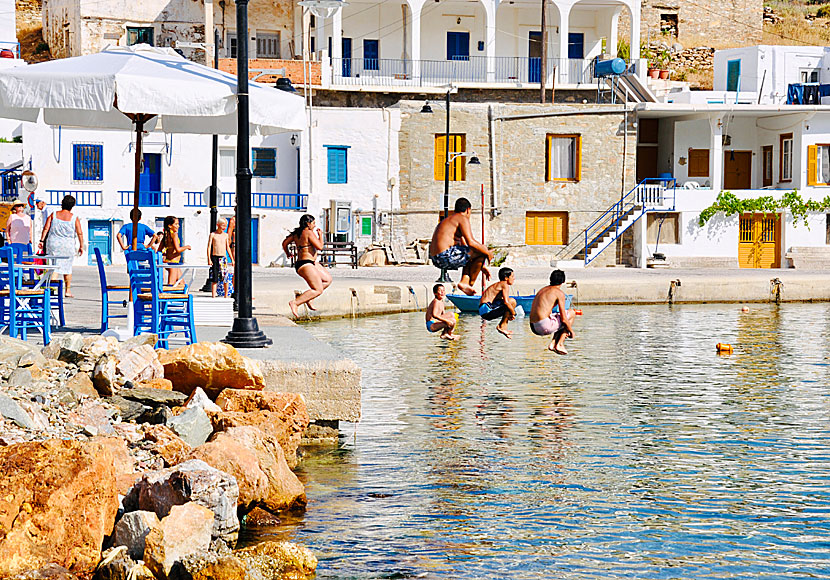 Seeing children swim and play on the pier in Faros is not uncommon, and very fun.
ACCOMMODATION IN FAROS
For being such a small village, there are quite lots of pensions. We always stay at Aperanto. The pension is in two floors, five rooms on the ground floor and four upstairs. The rooms on the ground floor have a private patio and the rooms upstairs have a balcony. The view out over the sea is absolutely gorgeous.