Not far from Faros and Apokofto is Chrisopigi, which is the best bathing-place with rocks on Sifnos. I love to swim off the rocks, and this bathing-place with rocks belongs to my favourites in Greece, almost in the same class as Agia Anna on Amorgos. And it is not just because there is - like at Agia Anna - a monastery nearby.
On both sides of the rock it is possible to sunbathe on, and dive from, perfectly shaped rock formations. One do not necessarily have to dive, there are small ledges from which one can walk or jump in.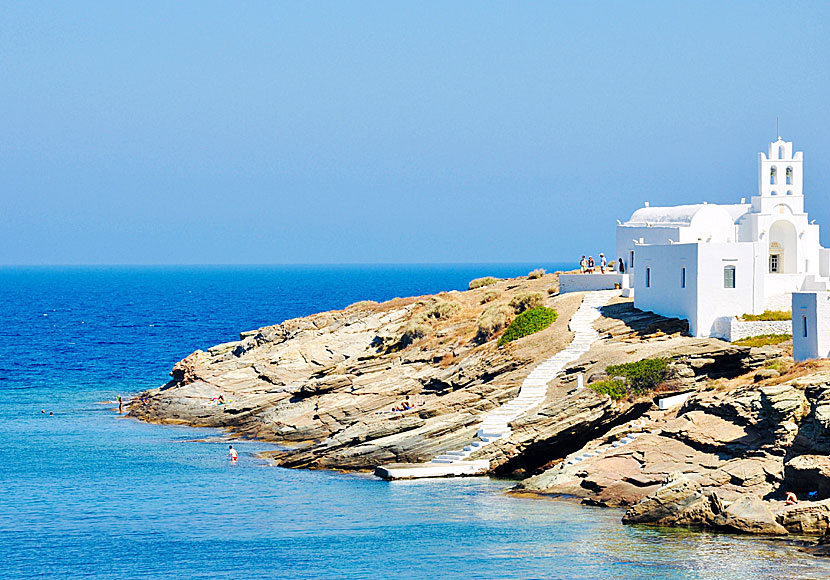 The monastery Chrisopigi and the rocks.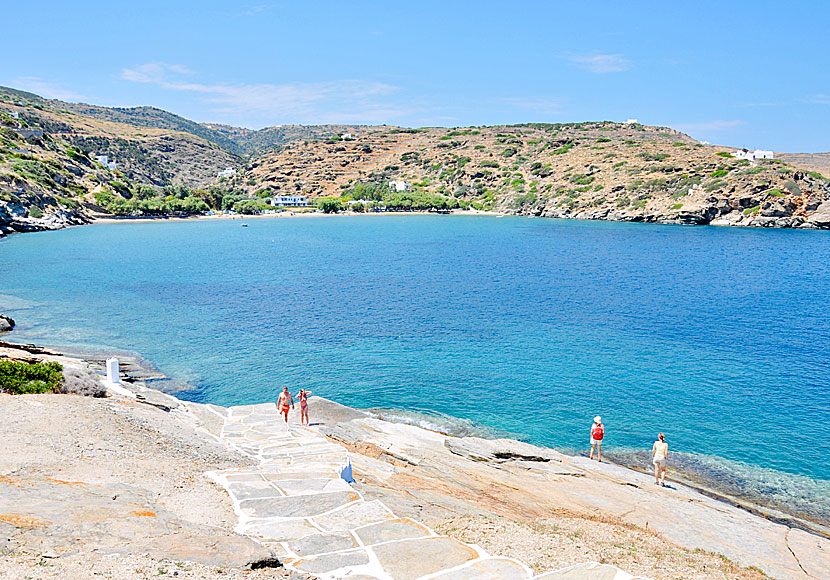 Rocks at Chrisopigi. Apokofto beach can be seen on the other side of the bay.
There is also a rock bath on this side of the monastery.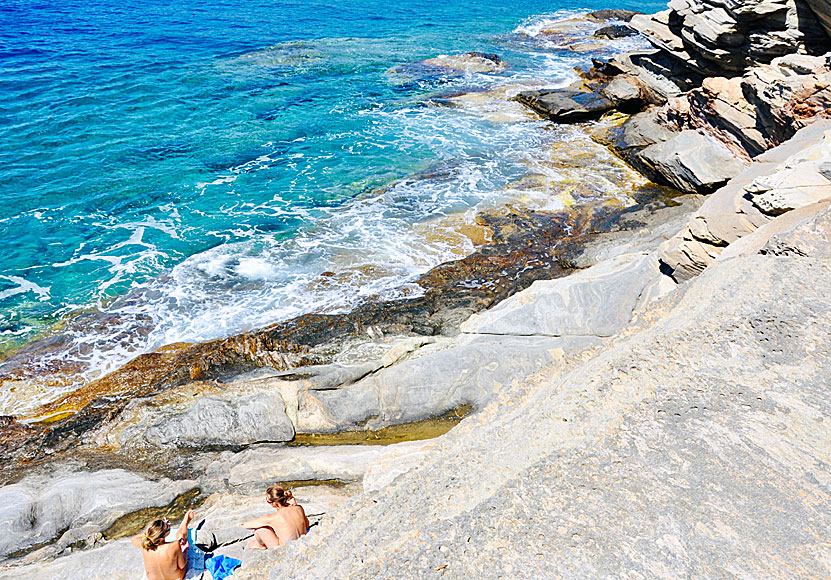 If you like snorkeling, you will find it here.