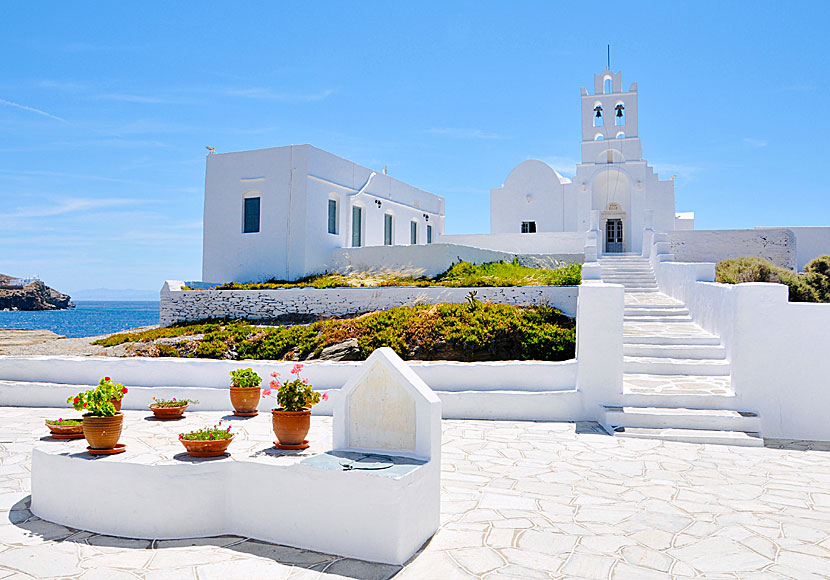 Chrisopigi monastery.
The monastery is located on the rock that juts out into the sea, a small bridge connects the rock with the mainland. According to one legend - there are several - two young girls where on the rock when they were attacked by pirates. They prayed to the Virgin Mary for help and the rock was cut in two. The story do not tell if it helped.
Like in all Greek churches the monastery's church have an important icon. This icon was found - like many other Greek icons - floating in the sea by a fisherman. The icon of Panagia Chrisopigi considered to have healing powers and it is said that it have done more than 35 miracles.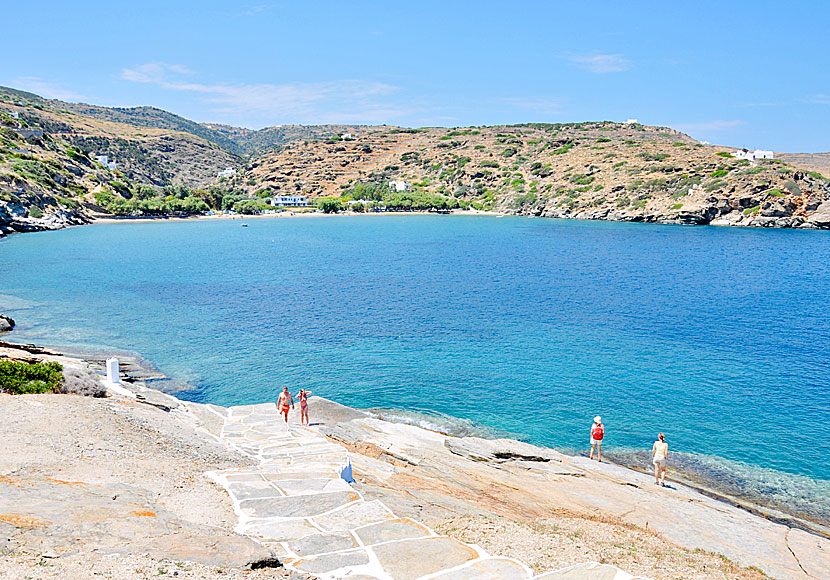 Rocks at Chrisopigi.
Apokofto is on the other side of the bay. If you stay in Faros, you see the rock and the monastery almost wherever you are. Most likely, you will be part of both weddings and baptisms if you stay in Faros a few days. It is not uncommon with several weddings and baptisms every week. Sometimes the bridal couples arrive by boat, and it is incredibly beautiful.
If you want to splash in a swimming pool overlooking the monastery, just book a room at Selana Suites »