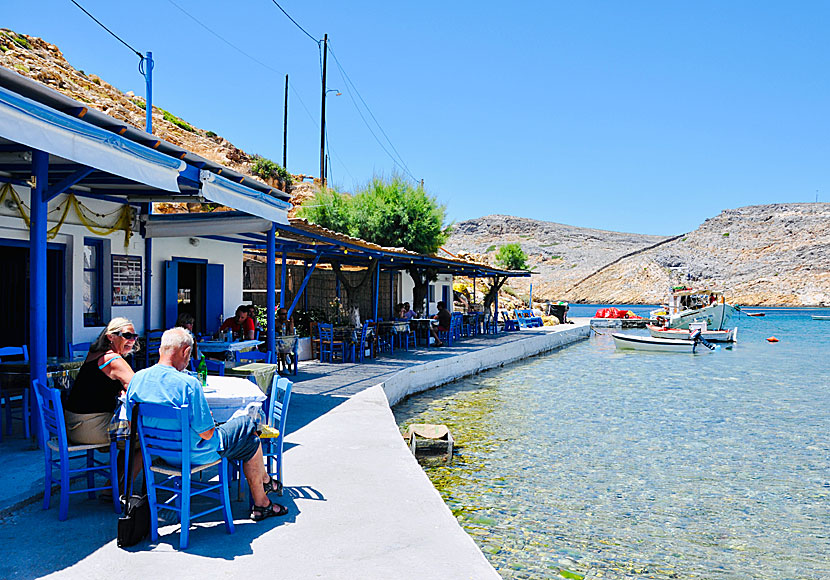 Tavernas in Hersonissos.
Here you can spend a lot time and enjoying the tranquility and good food. The small beach is not the best one on Sifnos, but after a long lunch at one of the beach tavernas it is perfect for a swim.
Heronissos' biggest attraction is the subtle potter Kostas Depastas that create traditional pottery without knick-knacks. He is called the Maestro for his ingenuity. Some of what he creates have a hidden function that is not entirely easy to figure out: mugs that you can not drink out of, olive oil cans that can not be filled, water jugs that can not be emptied out, and so on.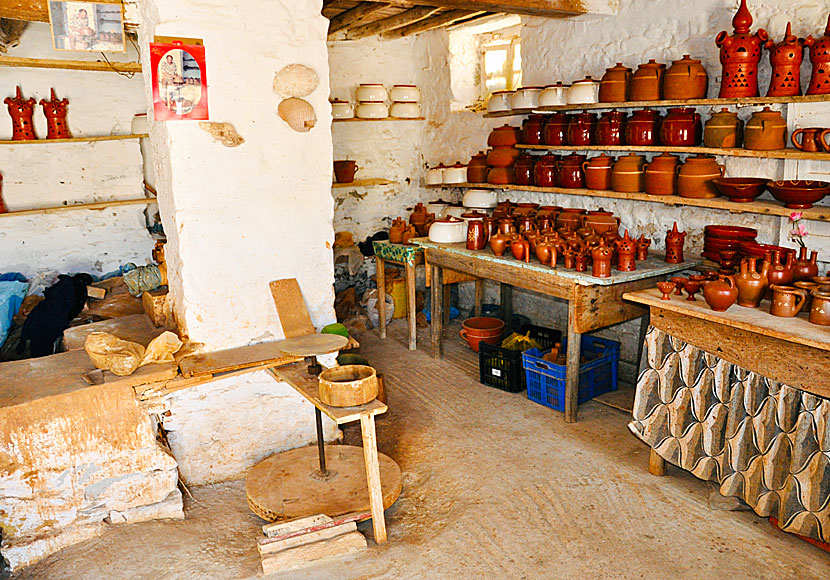 At the ceramic artist Kostas Depastas.
Last time I was there, he showed me a new mug (I have other mugs since previous visits) that could not be drunken out of. No matter how I thought and tried, I could not think of how to get the water in the mouth instead of on the clothes. And Maestro, he just laughed. He also showed a "spittoon" that he filled halfway with water, nothing happened. Then he filled it with water to the brim and then the water ran out. All the water! He explained the mystery after a while. Home we went with happy faces and a beautiful oil lamp. A must when you visit Sifnos, both Heronissos and the ceramist Maestro.
ACCOMMODATION IN HERONISSOS
Very few are staying overnight in Heronissos and therefore the selection is poor. If I were not so childishly charmed by Faros, I would like to stay a few nights here.