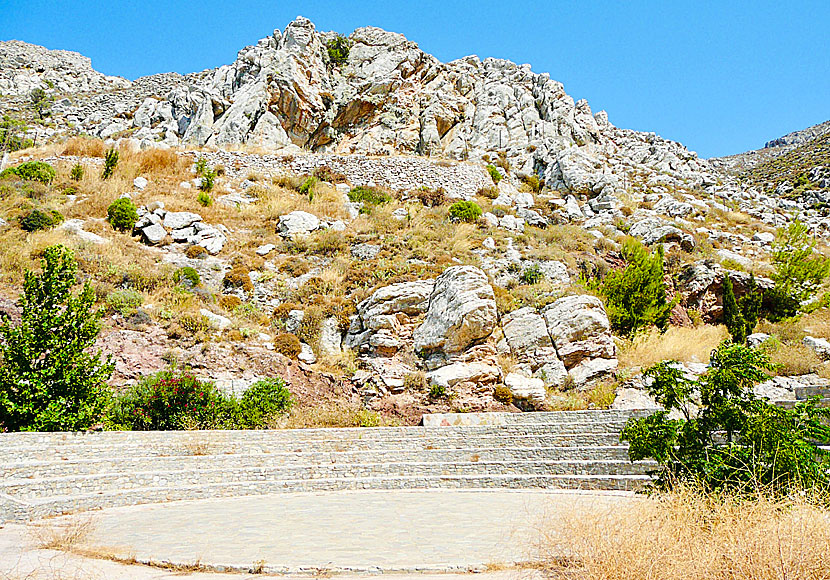 Approximately in the middle of the picture is the cave where the finds were made.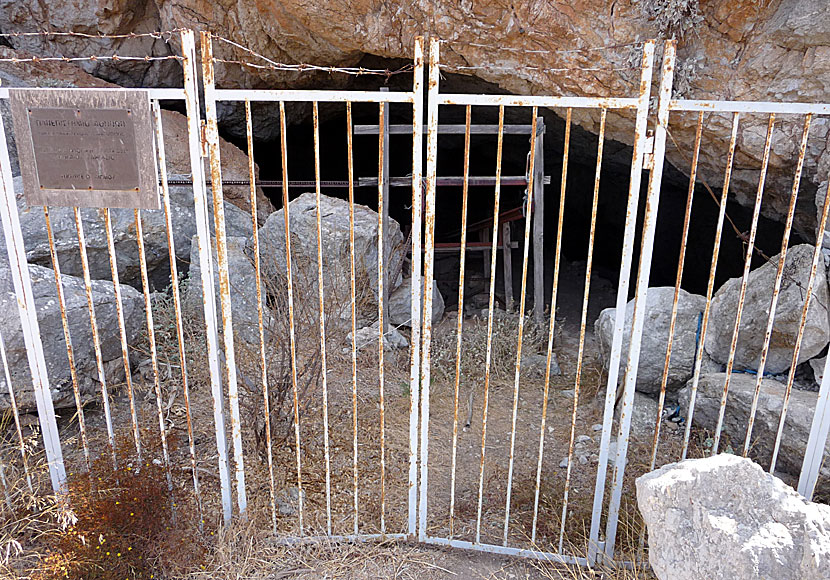 The entrance to the elephant cave.
The cave is, as I said, not much to see. But I can highly recommend a visit to the elephant museum. The museum is unique in its kind, to my knowledge there are no other dwarf elephant museums in the world. The museum is located in a building by the parking lot outside the gates of the elephant cave. The museum houses a collection of bones of dwarf elephants.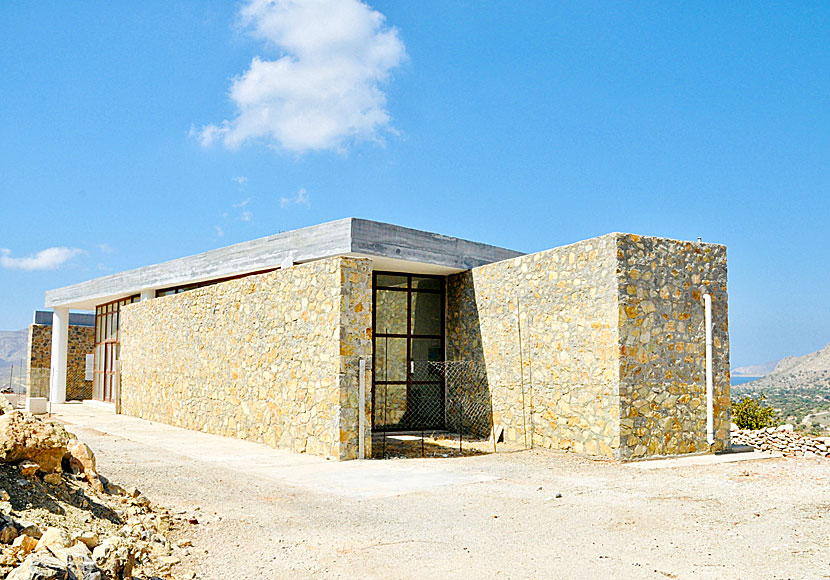 The new elephant museum that opened in the summer of 2020 at the Charkadios Cave on Tilos.
The Elephant Museum was previously located in the Megalo Chorio. Then a lovely woman named Vicky guided me to the museum. She was so enthusiastic in her storytelling that people liked to go there several times just to hear her tell.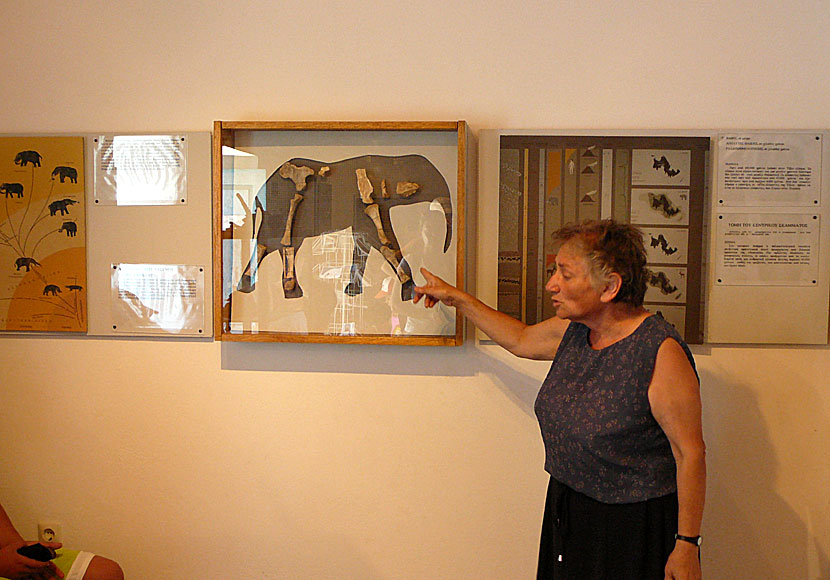 Vicky in the Elephant Museum formerly housed in Megalo Chorio.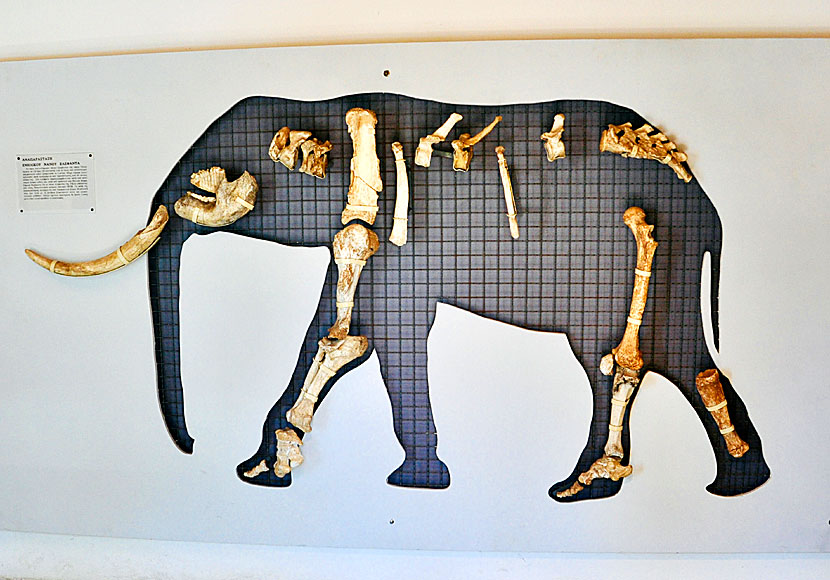 On August 12, World Elephant Day is celebrated, which is an international annual event dedicated to the conservation and protection of the world's elephants. However, I do not know if the day is noticed on Tilos.