Eristos is the longest beach on Tilos and lies approximately 8 kilometres from Livadia, and about 2 kilometres from Megalo Chorio. The beach - which is both long and wide, and swallows a lot of people - is composed of coarse sand mixed with pebbles. Some think that Eristos is the best beach on Tilos, but I do not, I like Lethra and the beach in Livadia much better. Parts of the beach is lined with tamarisk trees that gives much needed shade.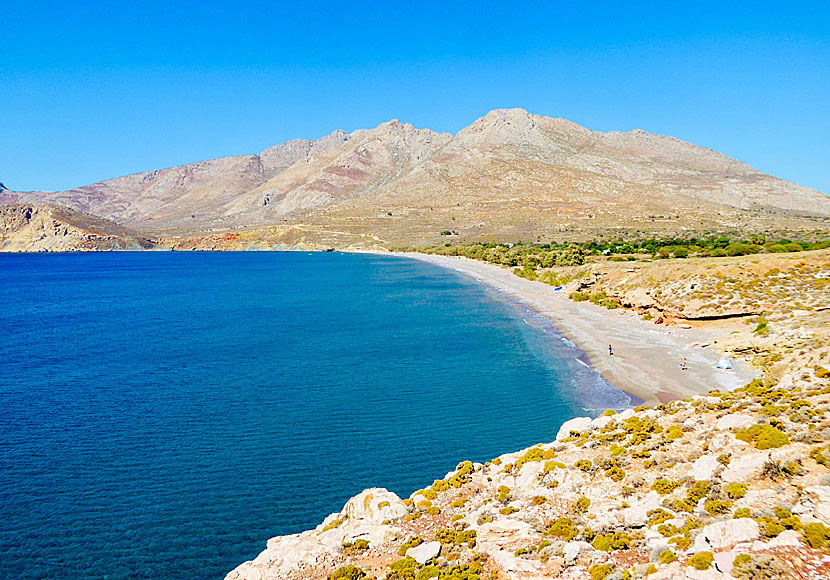 Eristos has developed to a small (with the emphasis on small) tourist resort in recent years. Here are a few tavernas, two kantinas, one minimarket and a few hotels. Between the beach and Megalo Chorio there are two taverns: Tropicana and Filoxenia. Filoxenia is the best of the two. Here you sit and eat in a sprawling garden with surrounding vegetable gardens. Another good taverna is En Plo which is closer to the beach in Eristos.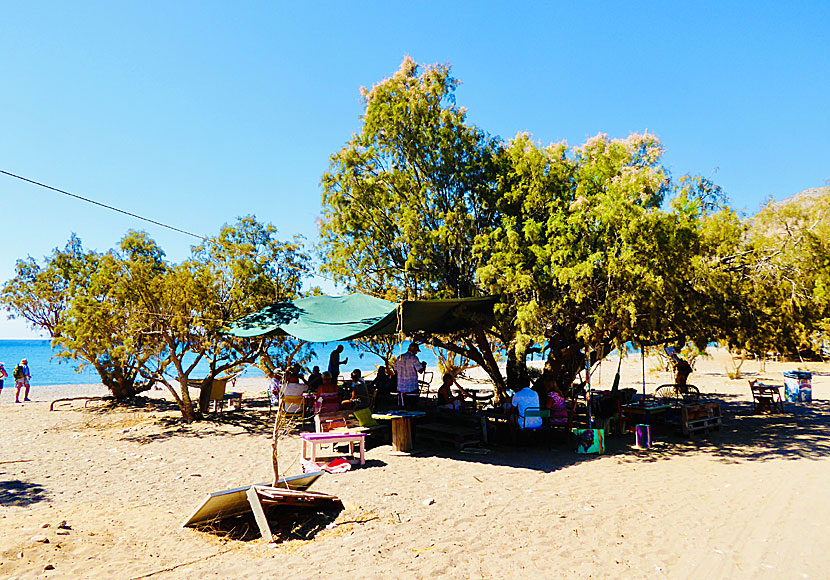 One of the canteens at Eristos beach.