Some of Tilos' beaches are hard to reach, Tholos is one of them. The beach lies at the foot of a deep ravine behind the mountain on the opposite side of Livadia. You can hike to the beach from Livadia, the hike is described under the heading Hiking.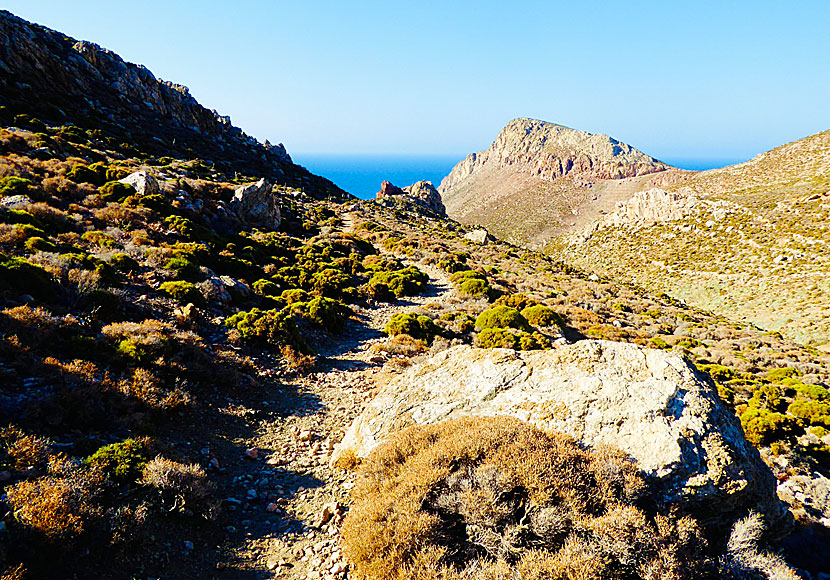 On a hike down to Tholos beach.
If you go by car or scooter, drive the main road from Livadia, turn left towards Mikro Chorio, continue the road that goes past Mikro Chorio, and continue until you see a sign pointing toward the steep path leading down to the beach. The hike down to the beach takes 40 to 50 minutes.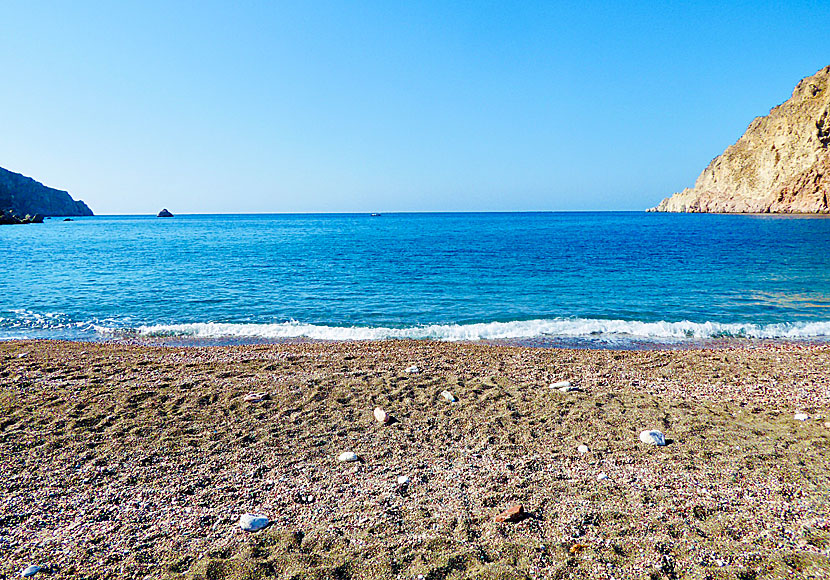 Tholos beach.
Tholos beach is a quite mediocre beach, at least I think so. Anyhow it is not good enough to justify the tough climb down, but the surroundings are amazing, the water is crystal clear and it is a pleasure to explore with snorkels and masks. Poor with shade and it's veeery far to the nearest taverna.