Most of Tinos' visitors are Greeks, so it is not a typical island for package holidays. It might be possible to go on a package holiday from some countries, check with a tour operator in your country. But do not despair; it is as easy as pie to travel independently to Tinos. From the time when the airport of Athens moved closer to the port of Rafina, Tinos became one of the most easily accessible islands in the Cyclades.
BY INTERNATIONAL FLIGHTS
There is really only one appropriate place to fly to, and that is Athens. If you are going to go by ferry from Rafina - which I recommend - take the bus that start out from the bus stop opposite the Hotel Sofitel outside the arrival terminal. The bus ride to Rafina takes between 30-40 minutes. If you are in a hurry, you can take a taxi.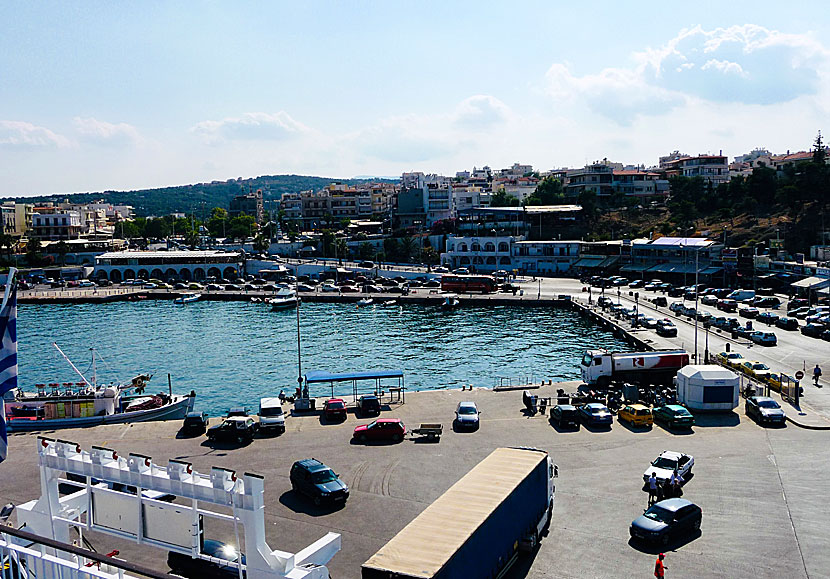 If you are going by ferry from Piraeus, take bus X96 which departs directly outside the arrival terminal. It takes between 1½ and 2 hours by bus to Piraeus, depending on how much traffic it is. If you find a cheap flight to Mykonos, it is also an alternative to fly there and continue by ferry to Tinos.