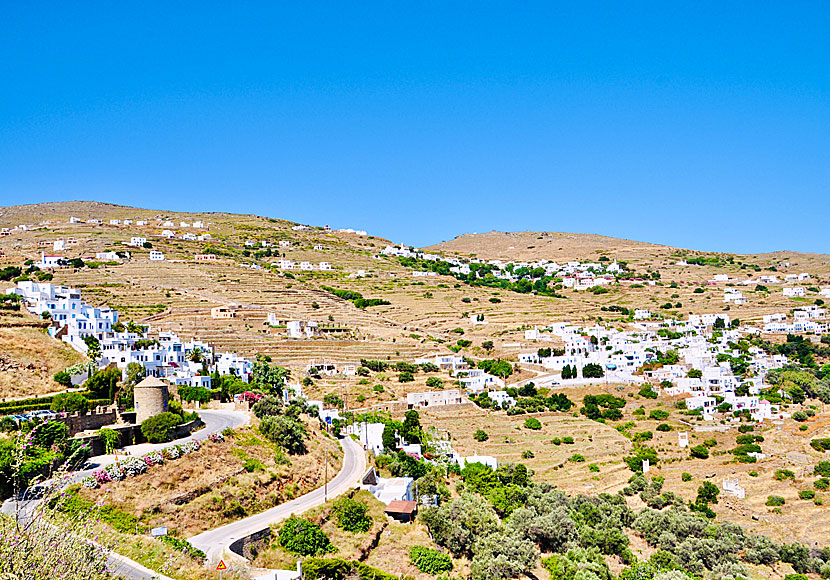 Travelling around all the beautiful villages on your own is a delight for all senses.
BY SCOOTER AND CAR
I think the best choice is to rent a scooter - if you have plenty of time. There is much to see and do, and I think this is best done from a scooter saddle. Not to mention all the wonderful scent of thyme and oregano that you miss when driving a car.
Car and scooter rental shops can be found at and close to the waterfront in Tinos Town. There are many rental shops so it can pay to ask around for the best price. If you are planning to rent during a weekend, it's best to pre-book a few days before because many Greeks come to the island during the weekends.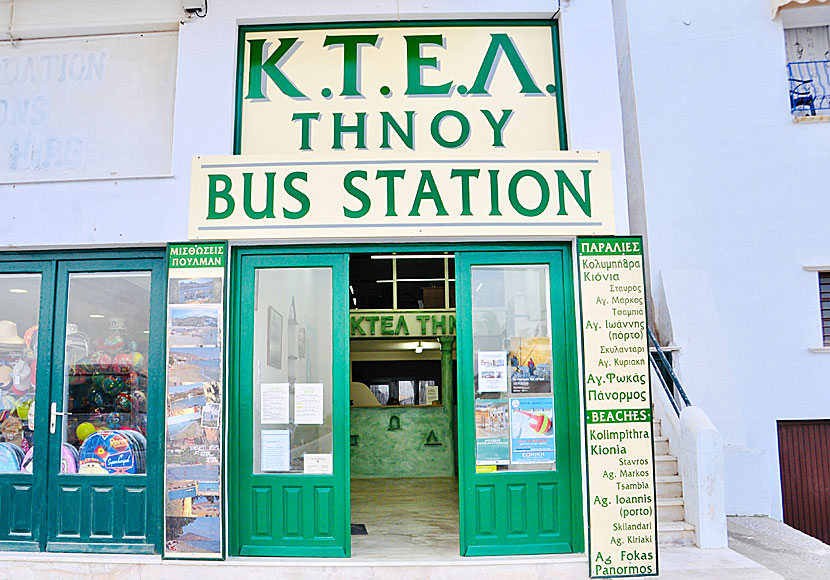 BY BUS
You can go around almost the entire island by bus. The bus stop in Tinos town lies on the road to Kionia, just above the large ferry port. Updated timetables are at the bus stop.
BY TAXI
There are a lot of taxis in Tinos Town. If you do not find any just call 22830-22470.
HIKING
Tinos is an excellent hiking island. And that is one of the reasons why we like Tinos so much. So if you like to hike you will love Tinos.