I mentioned Panagia Evangelistria in the text of Tinos town. Is it really so remarkable? Yes, actually it is. I believe that I never have experienced anything more extraordinary than Panagia Evangelistria. Maybe not the church itself, but everything that is happening around the church, it's almost like an art installation.
A few decades into the 1800s a nun named Pelagia passed a farmer who was digging in a field. The nun had a vision that it nearby would be an icon and she asked the farmer to dig for it. The icon was indeed where the nun said it would be, it was completely undamaged and to show the icon respect, a church was built on the site as the icon was found.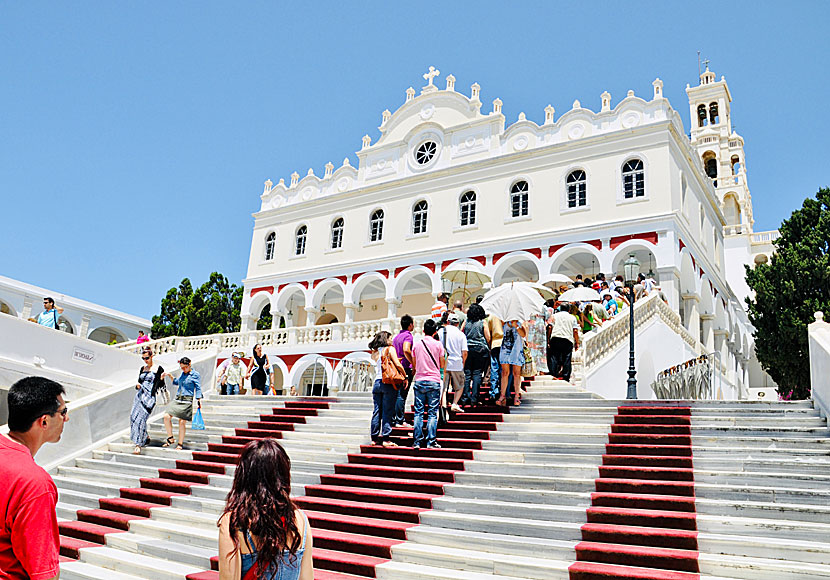 The stairs to Panagia Evangelistria.
Panagia Evangelistria has ever since been the most important church in Greece and is visited each year by thousands and thousands of Greeks. You could say that Panagia Evangelistria is for the Greeks what Mecca is to Muslims. The icon is not only considered to have healing powers, it is also said that it can perform true miracles.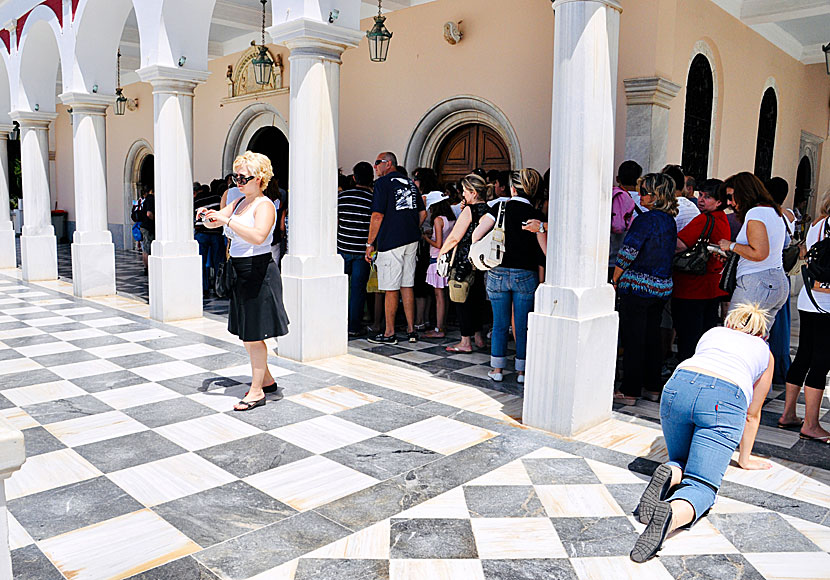 Crawlers do not have to queue, they crawl between of those who queue.