Agios Fokas is the best beach close to Tinos Town, and also one of the best - and most popular - beaches on the island. One of the reasons why Agios Fokas is so popular is that the beach is at a comfortable walking distance from Tinos town. Where Tinos town ends, Agios Fokas begins. In addition, the beach is very long (about three kilometres) so there is always plenty of room.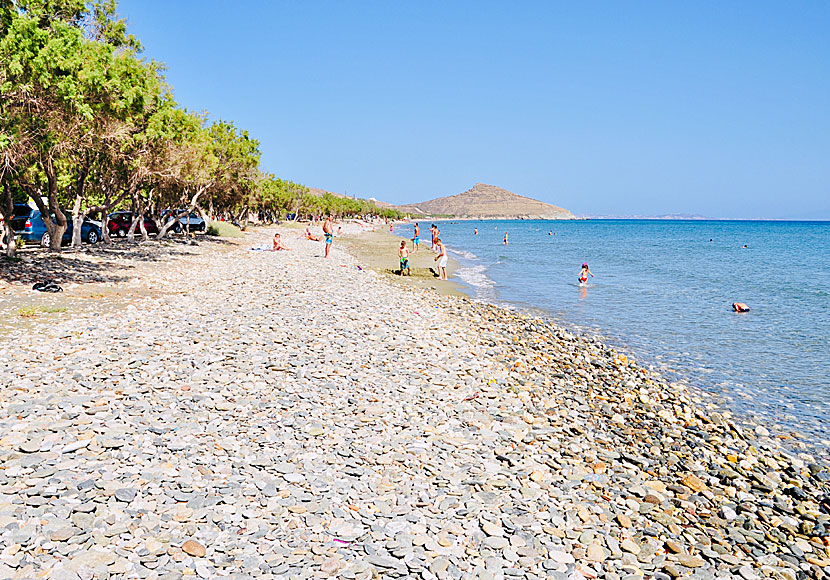 The part of Agios Fokas beach that is closest to Tinos Town.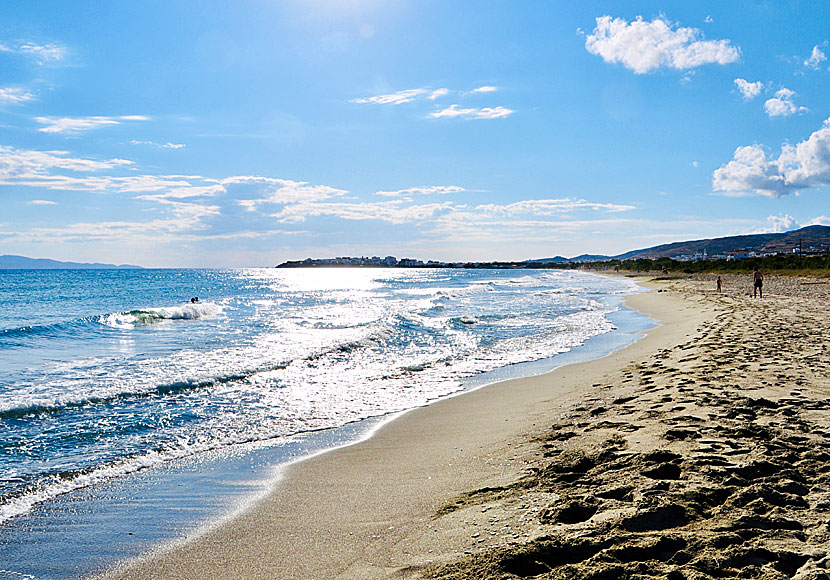 The part of Agios Fokas beach that is furthest from Tinos town.
The beginning of the beach is pebbly, but it change to be sandy a little further away. Beach bars and sun beds and umbrellas for rent are available in parts of the beach. There is plenty of shade from tamarisk trees that grow along almost the entire beach.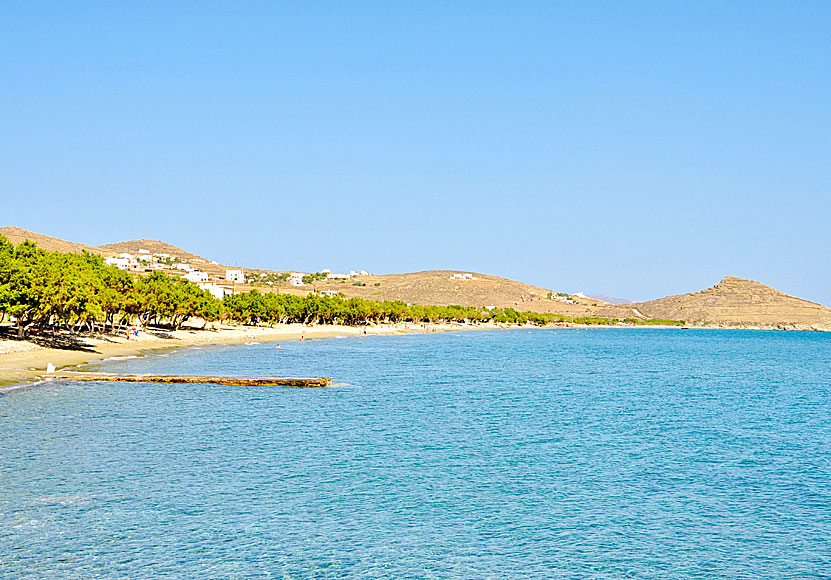 The beach is about three kilometers long.