Kionia, about 3 kilometres west of Tinos town, is one of the island's main tourist resorts. Here are several large hotels and a few pensions. The beach, or beaches (there are several), consists of sand mixed with gravel. The waterfront is lined with several tavernas and cafes.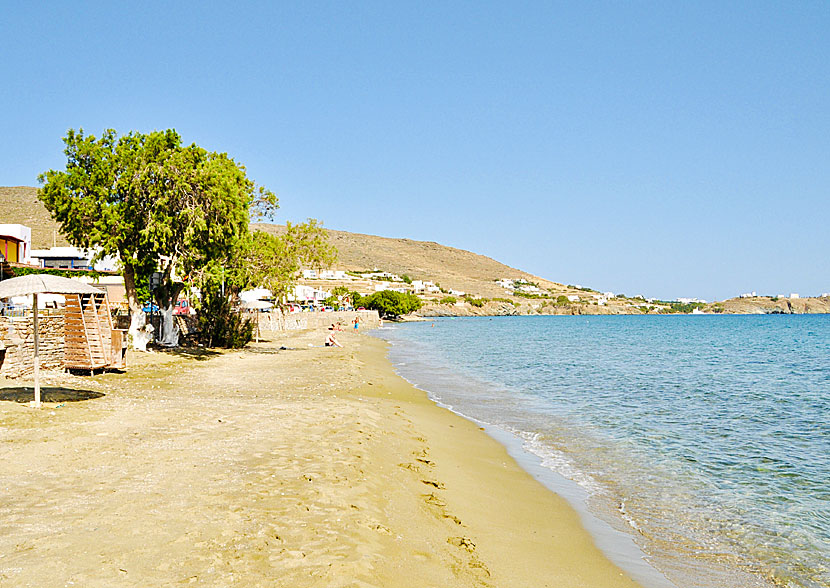 Kionia is located about three kilometers west of Tinos town.
There was a time when Kionia attracted a different type of visitors than today's swimming and sunbathing tourists. An important religious centre and a temple dedicated to Poseidon was situated here in the 4th century BC. The pilgrims visited Kionia to bathe and purify themselves before they visited Apollo's sacred island of Delos. The ruins of the temple remains.