Agios Pavlos lies opposite the small island of Nikouria about 5 kilometres before Aegiali. You will not come closer to the Caribbean than this on Amorgos, and perhaps nowhere else either in the Cyclades. From a distance the beach looks quite exotic, the water has an unusual blue-green lustre, the big pebbles are snow-white and it is pretty shallow.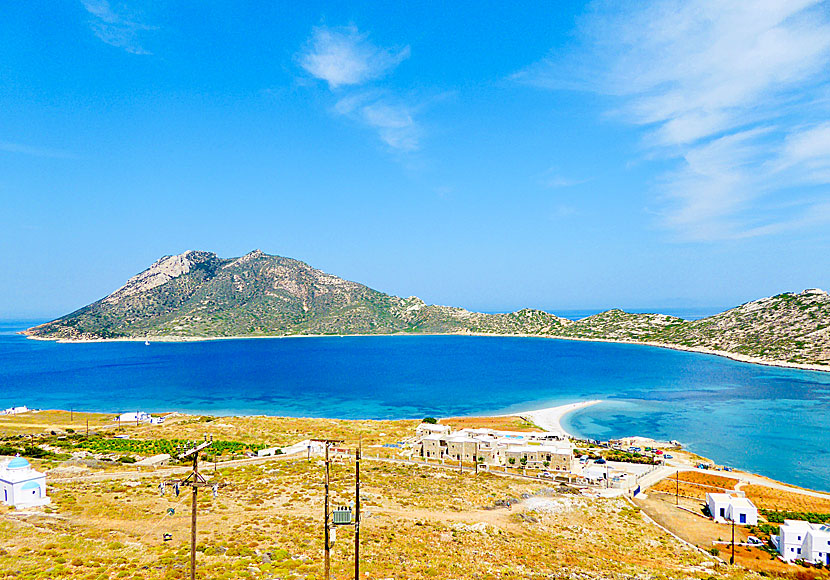 Agios Pavlos and Nikouria island.
That you are far from the Caribbean is noticeable when you are on the beach itself, but still it is not a bad beach, especially if you like pebble beaches. You can go by beach boat from Agios Pavlos to the island of Nikouria opposite Agios Pavlos. On Nikouria are some perfectly fine beaches.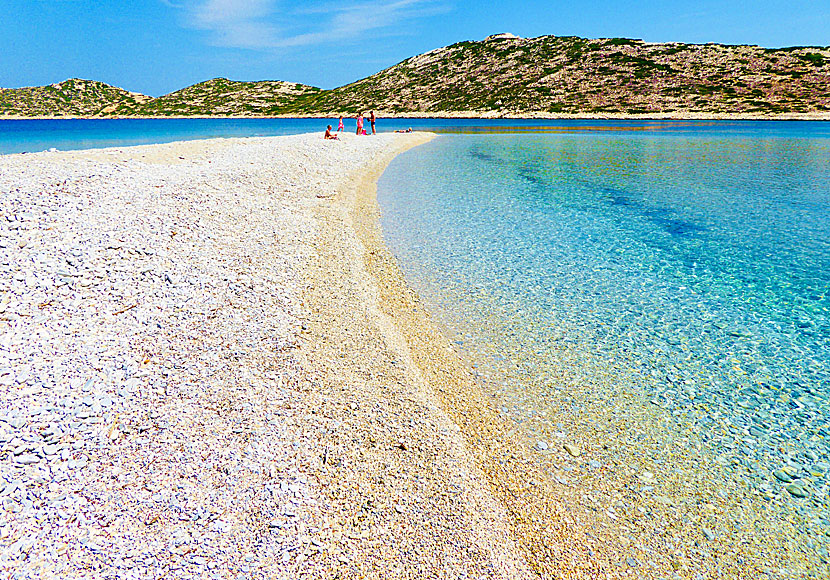 Agios Pavlos beach.