Please note that the beach may look different from year to year. It depends on how the weather has been during the winter. If there has been a lot of storms, the isthmus is smaller than the pictures show. If it is very windy, Express Skopelitis usually goes in the strait between Agios Pavlos and the island of Nikouria instead of rounding Nikouria from the outside.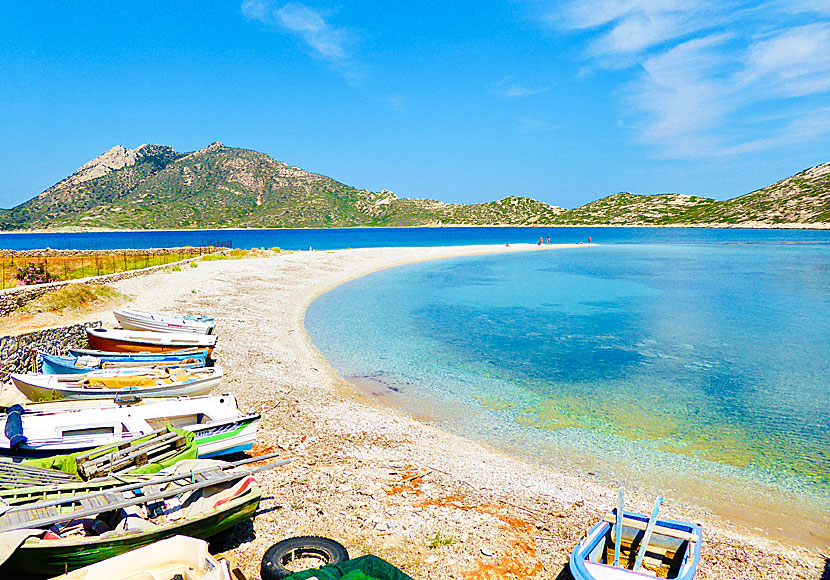 Agios Pavlos is located about five kilometers before Aegiali.
ACCOMMODATION IN AGIOS PAVLOS
The first time I came to Agios Pavlos, there was nothing there except for a small fishing port. Today, there are two pensions, one of them - Aqua Petra Hotel - have a swimming pool, a pool bar and a restaurant. Something I could not imagined just a few years ago.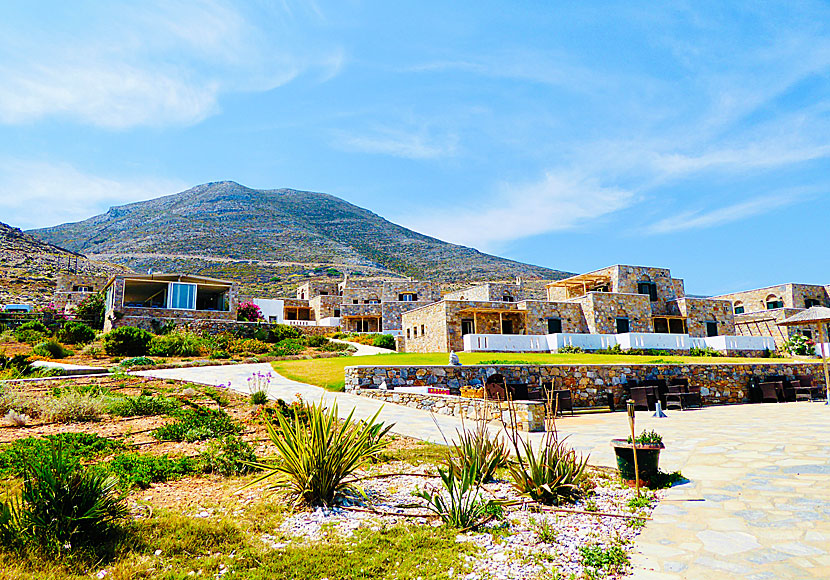 Aqua Petra Hotel in Agios Pavlos.
But I prefer smaller pensions and if you do too, I can recommend Aspes Village which is also located in Agios Pavlos.