So why should you go here you might ask? I'll tell you. Partly because the view overlooking the sea and Amorgos' dramatic coastline are crazy beautiful, partly because it is rarely any other people here so you get a feeling of being at the end of the world, partly because there are rock carvings on a few stones, partly because it just before Asfondilitis is a newly opened (2014) taverna where you can sit down and philosophize.
Regarding the rock carvings, no one knows how old they are, maybe they are from the 20th century, but what does it matter, Asfodilitis is still one of Amorgos' most magical places. To me anyway.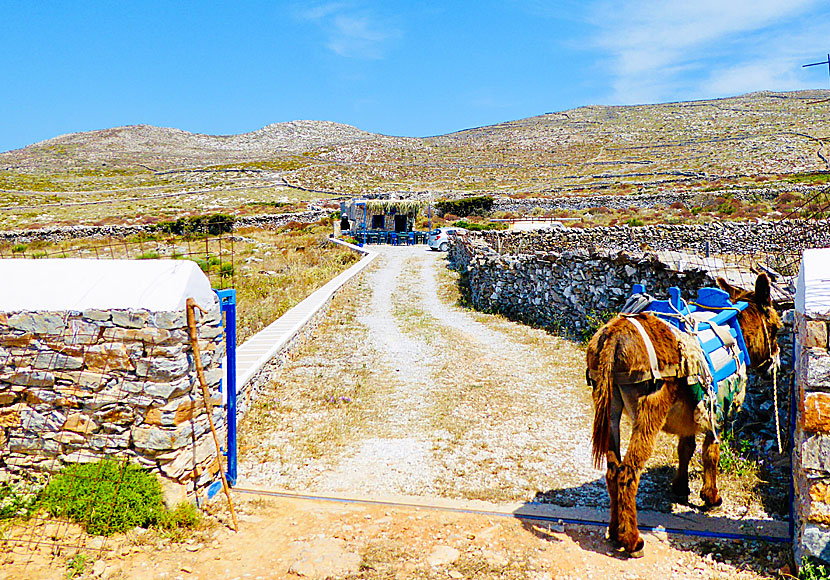 The taverna before Asfondilitis.
Asfondilitis lies in the mountains midway between the monastery of Panagia Hozoviotissa and Aegiali. If you do this hike you will pass here whether you like it or not. If you go here by car or scooter, there is a road uphill just above Agios Pavlos, before Aegiali.