To get to Langada, you can either take the bus from Aegiali, hike along the old donkey path or drive (4 km) a private vehicle. The distance is an enjoyment to cover, the nearer the village you get, the nicer the view over Aegiali and the mighty ocean get.
Notice the small church of Agia Triada which is squeezed into a rock crevice on the right side of the road. Start to look up when you have reached about halfway, the whitewashed steps that leads to the church begins at the roadside.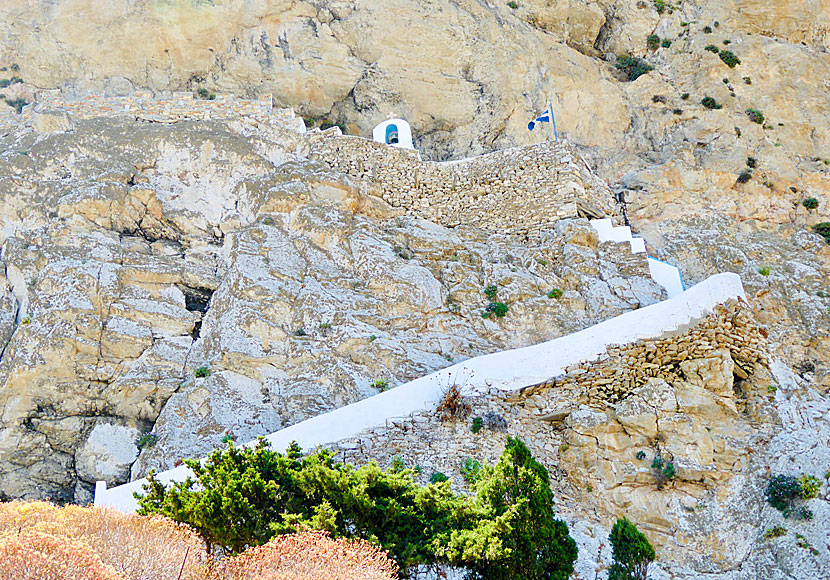 Agia Triada church which is located along the road up to Langada.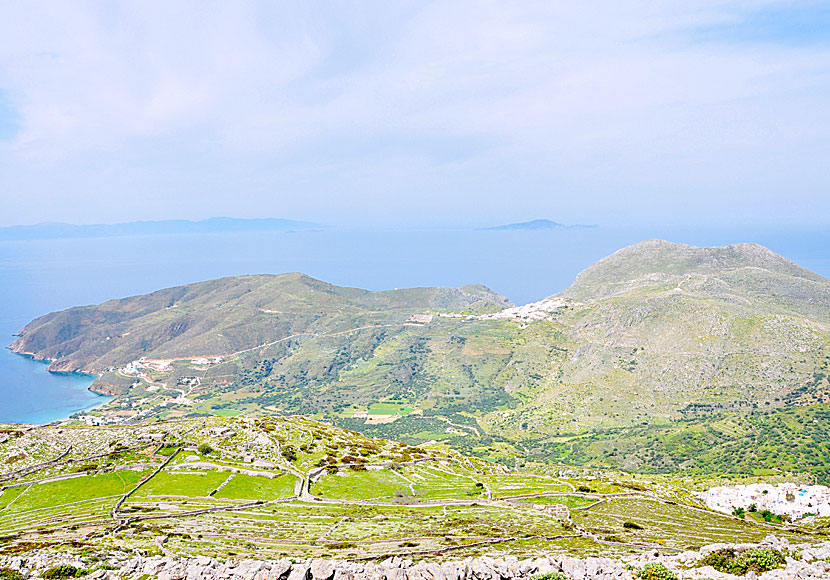 Aegiali on the left, Tholaria in the middle and Langada on the right.
Some of the most popular hiking trails on Amorgos begins near the parking lot just outside Langada: first the hike between Langada and Tholaria, second the hike to the abandoned monastery of Agios Theologos continuing to the mythical church of Stavros, and thirdly the hike to the windmills of Machos.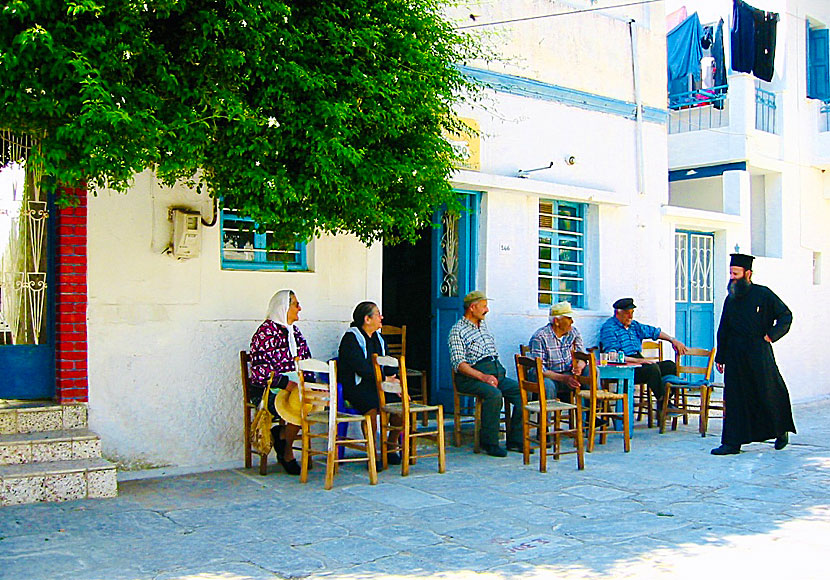 Kafénion in Langada in 2003.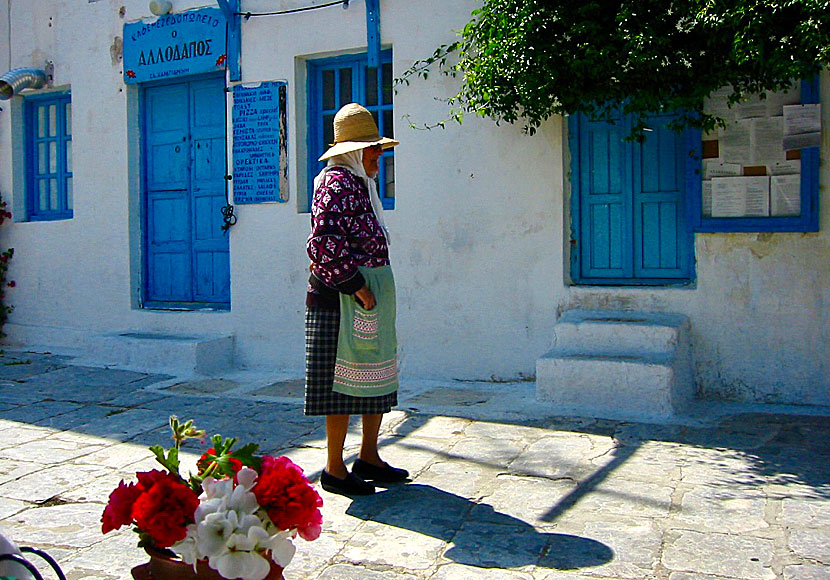 The square in Langada in 2003.
ACCOMMODATION IN LANGADA
I would gladly stay a few nights in Langada. Of those who are, I think that Amaranto Rooms looks like a very nice accommodation, which offers wonderful views over the mountains and the sea.