Tholaria lies in the hills above Aegiali (see picture further down). It is a village which in many respects resembles of Langada. Just as in Langada there are labyrinthine alleys to stroll around in, sometimes they take you back to the same place where you started, while in the next stroll you might end up at the square where one of Amorgos' most captivating kafenion is located.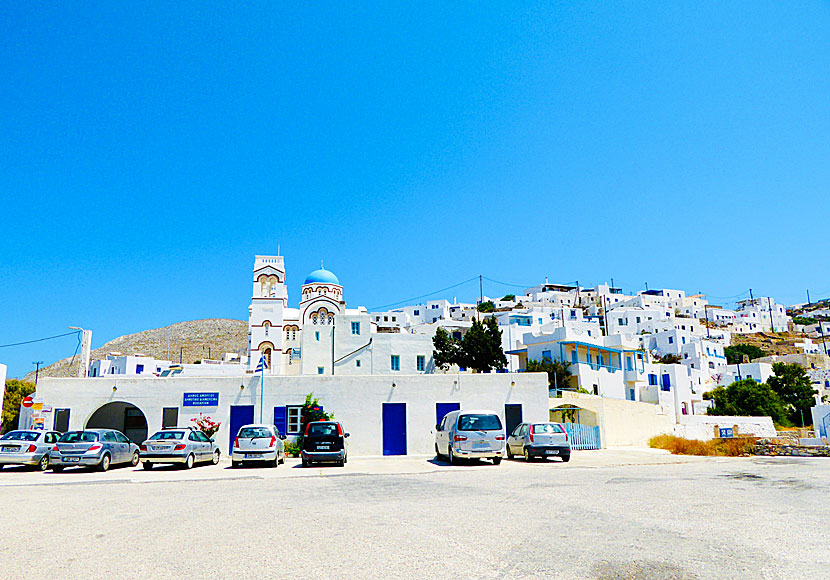 You have to go inside to have a look, the time truly stood still here. If you do not manage to get lost to the square, look for a small alley where you pass under an extremely old vault, once you passed the vault, you find yourself at the square, in another time. In the village there are also a couple of tavernas.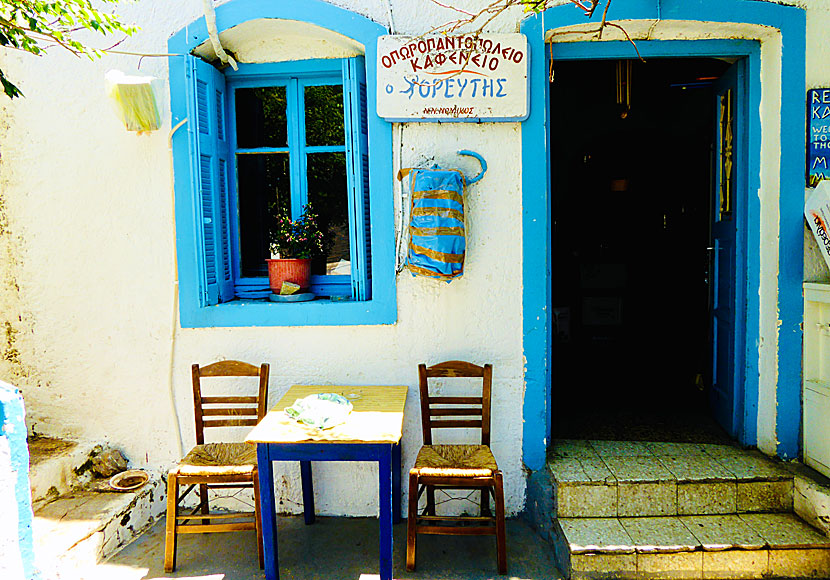 The old café, restaurant and mini market on the square in Tholaria.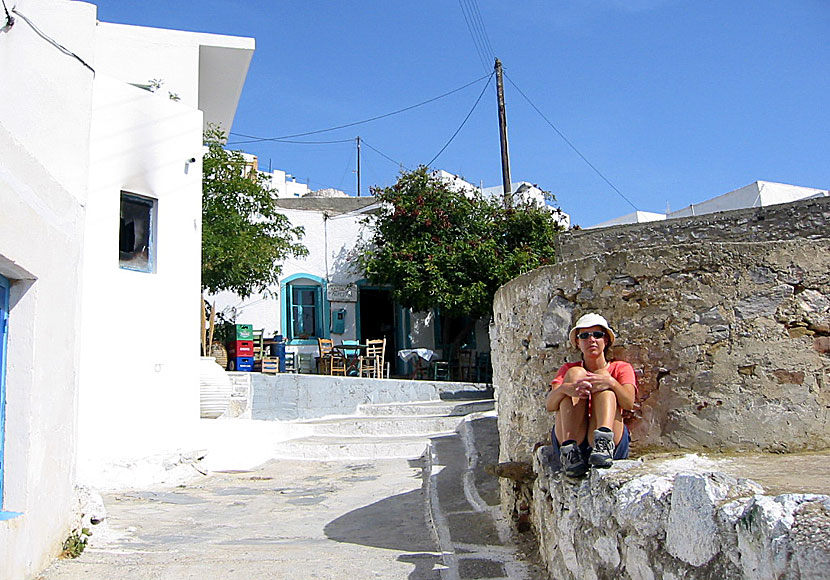 The "square" in Tholaria which can be reached via the beautiful arch below.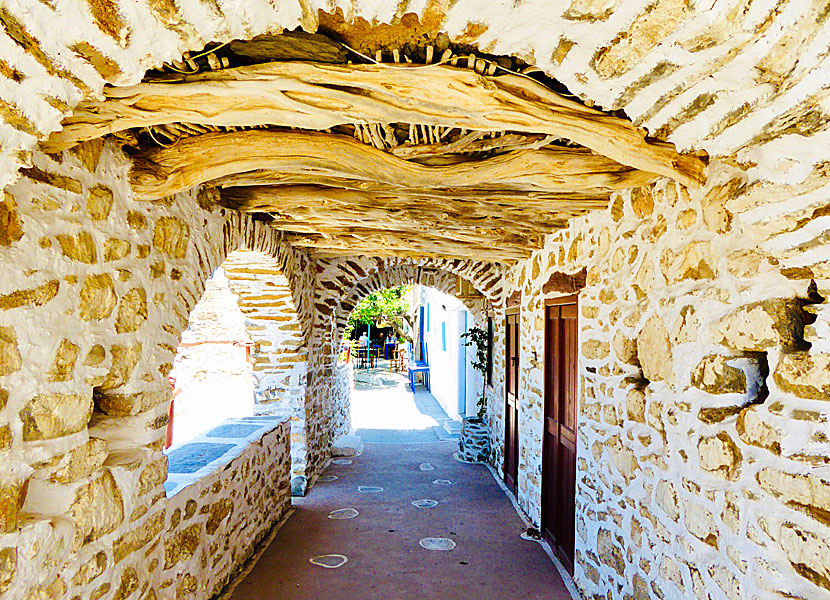 The old arch leading to Tholaria.