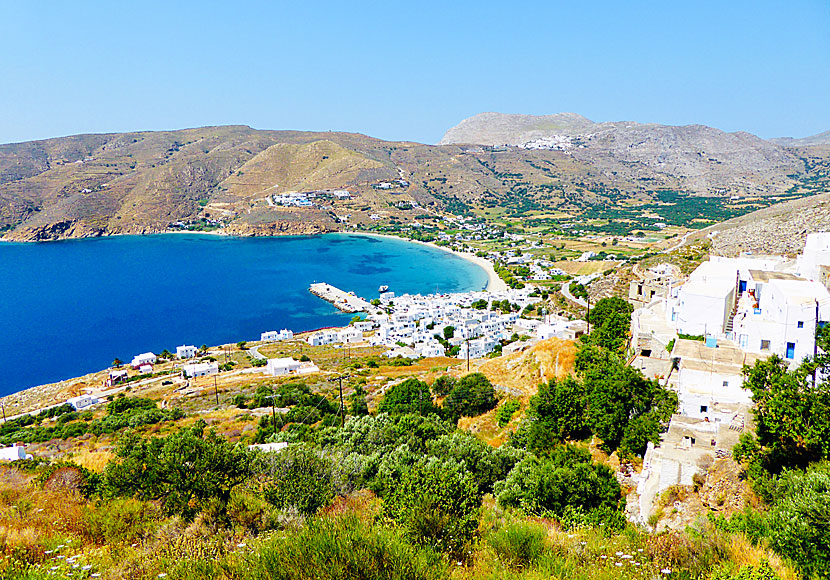 Aegiali straight ahead and Ano Potamos to the right.
The village is completely free of traffic. If you drive to Potamos, you park below the village and then you walk the many steps up, and then continue up even more steps, and even more and so forth. If you go on a hike from Aegiali you should have strong legs because the way up is cruel. The nicest, and obviously the most difficult way to approach Potamos is to hike between the monastery of Hozoviotissa and Aegiali. When you see Potamos in front of you, you know that it is not long until you reach the sea and a refreshing swim.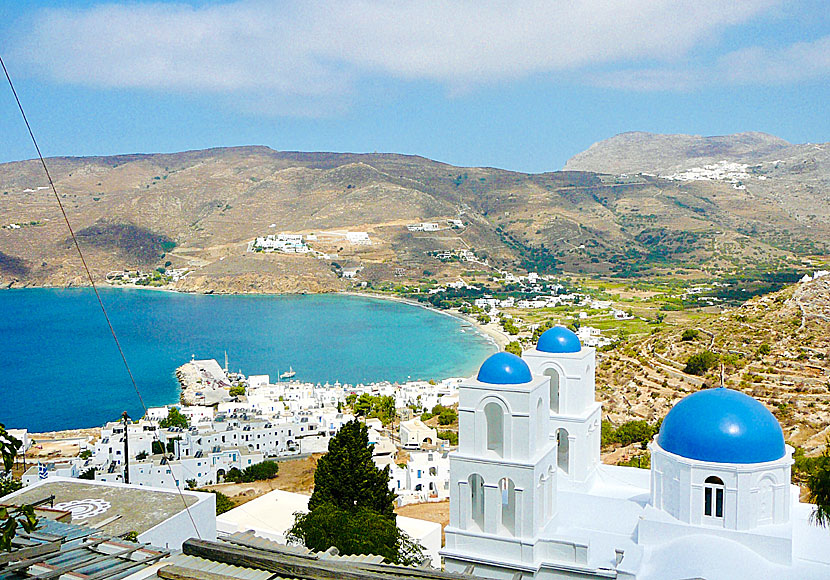 The beautiful church in Kato Potamos.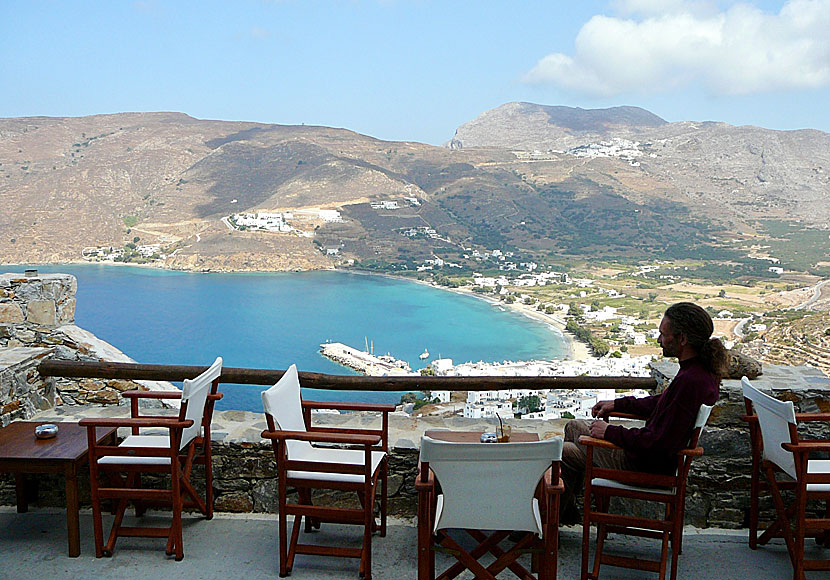 View of Aegiali and Tholaria from a café in Potamos.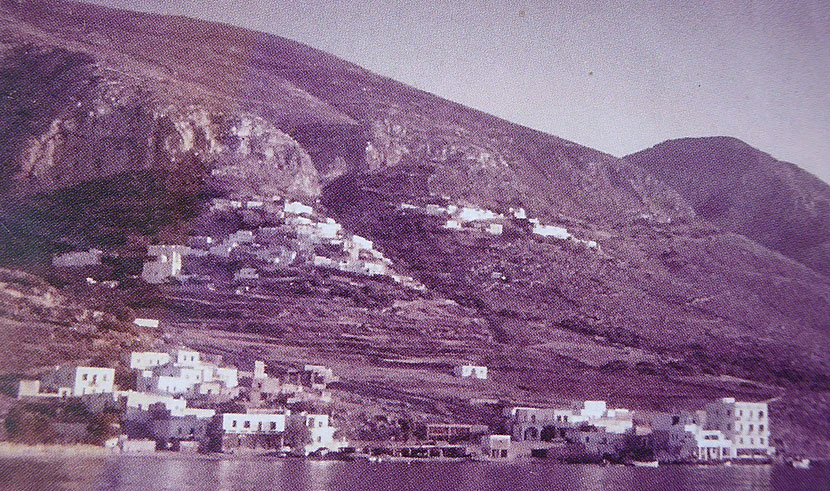 Aegiali, Kato Potamos and Ano Potamos in 1954.
ACCOMMODATION IN POTAMOS
If you want to stay with a view, and here I really mean views, you can hardly live better than in Potamos. The range is small, but what is offered are very good, as Pano Gitonia.