Levrossos beach lies within an easy walking distance from the beach in Aegiali. The beach is to the left of the Aegialis Hotel & Spa which is the biggest and most flashy hotel on Amorgos. If you do not have the strength to walk to the beach, there is a parking lot just above. But you have to walk the last distance.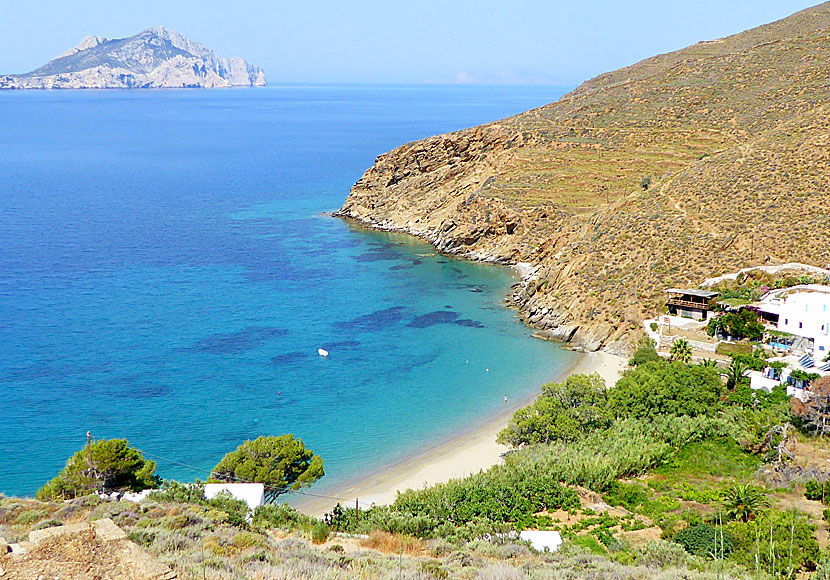 Levrossos is a good alternative to Aegiali beach, here are fewer tourists, there is plenty of shade and there is a very good taverna, and a good pension called Levrossos Beach Apartments.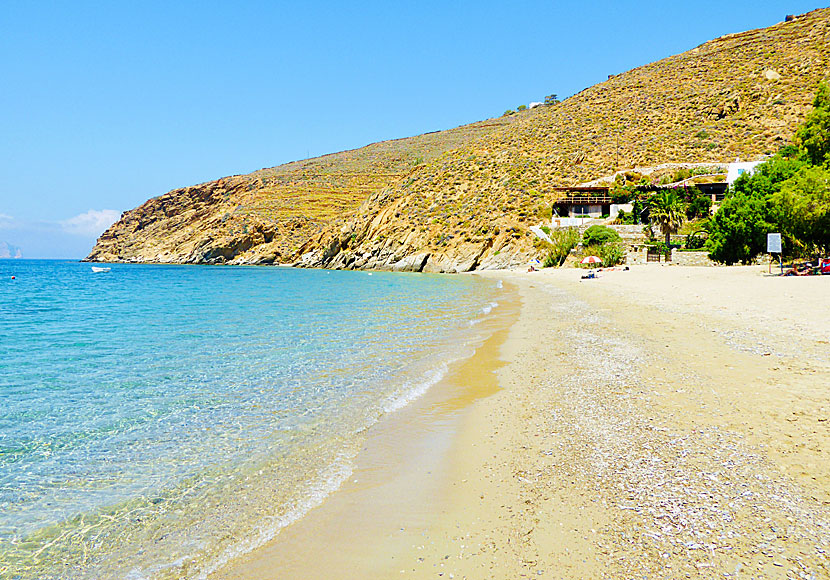 Levrossos beach and the pleasant taverna.