Agiofarago beach is not only good for sunbathing and swimming, it is also strikingly beautiful. The beach consists of pebbles mixed with gravel. It is getting deep almost at once, so the beach is not particularly suitable for small children.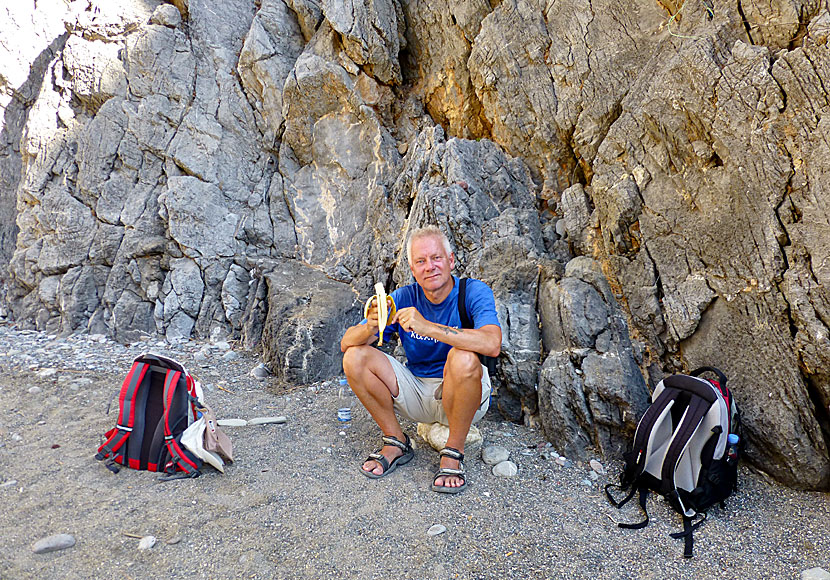 Unfortunately there is no tavern here, so you must bring food and drink, or a banana. :-)
There are no tavernas, so you have to bring food and drinks. It is difficult to find shade and there are no sun loungers or parasols for rent, but it can be found under the rocks when the sun is "right" in the sky.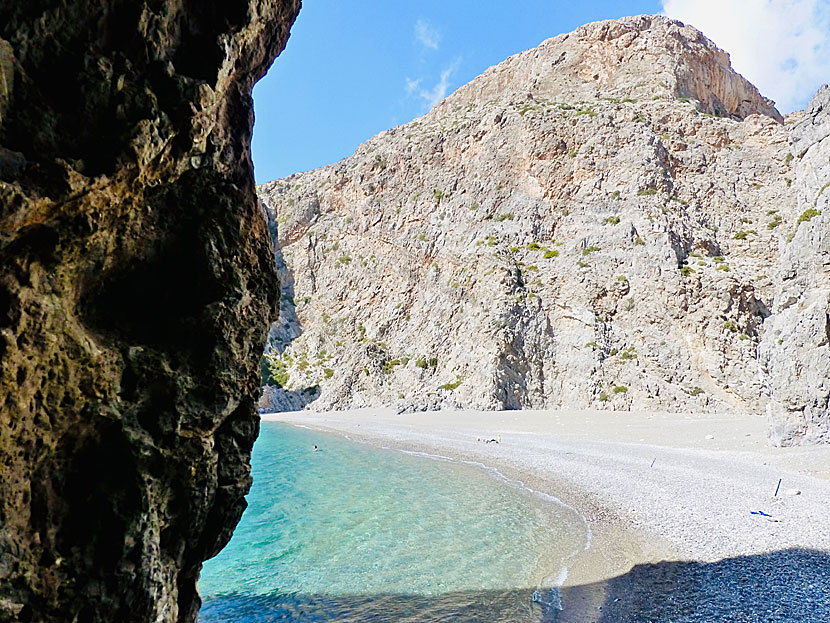 Agiofarago beach.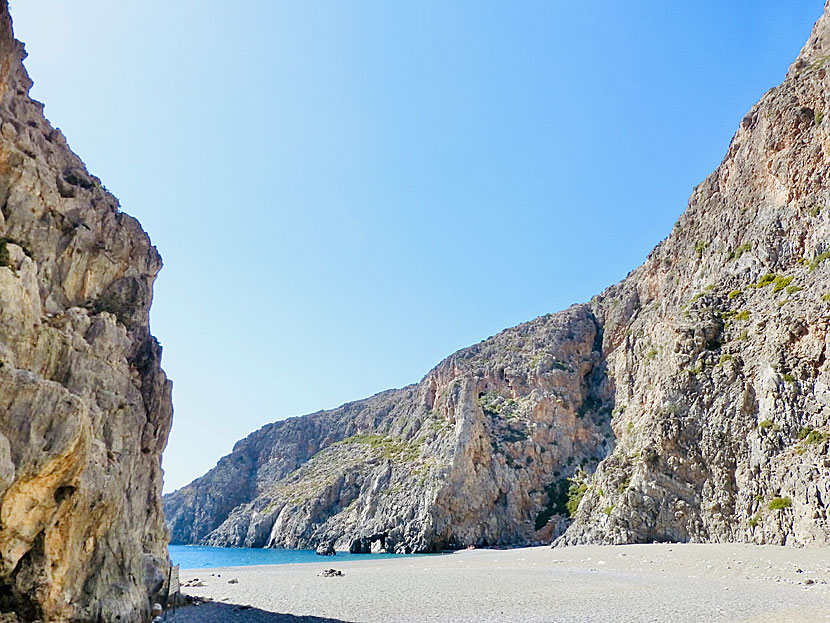 After a walk of between 40-60 minutes, you are greeted by this beautiful view.