A fifteen minute walk from Galifos lies Agios Nikolaos in a sheltered nice little bay. The sand is mixed with gravel. The water is clear and snorkelling friendly. In some places it's tricky to get into the water because of some slippery rocks. A few meters from the shoreline, tamarisks gives a much needed shade. Agios Nikolaos attracts many nudists and is considered to be a official nudist beach.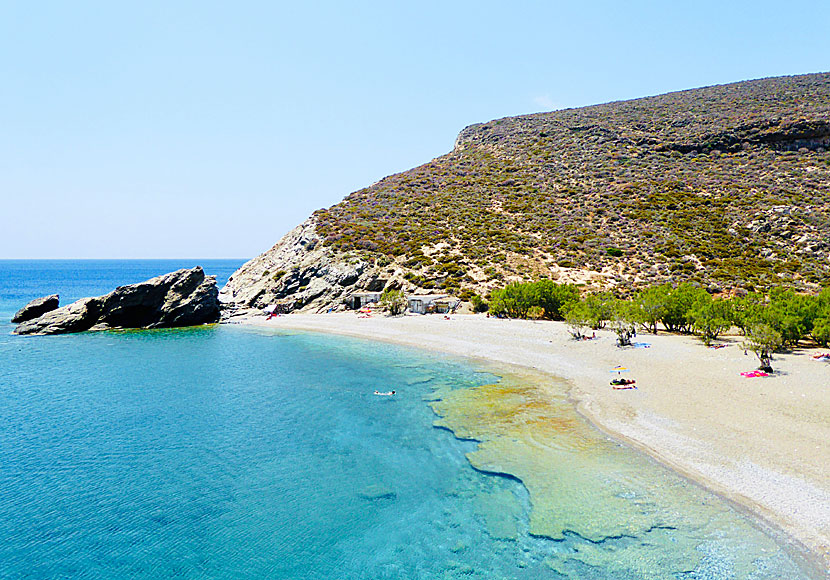 Agios Nikolaos beach.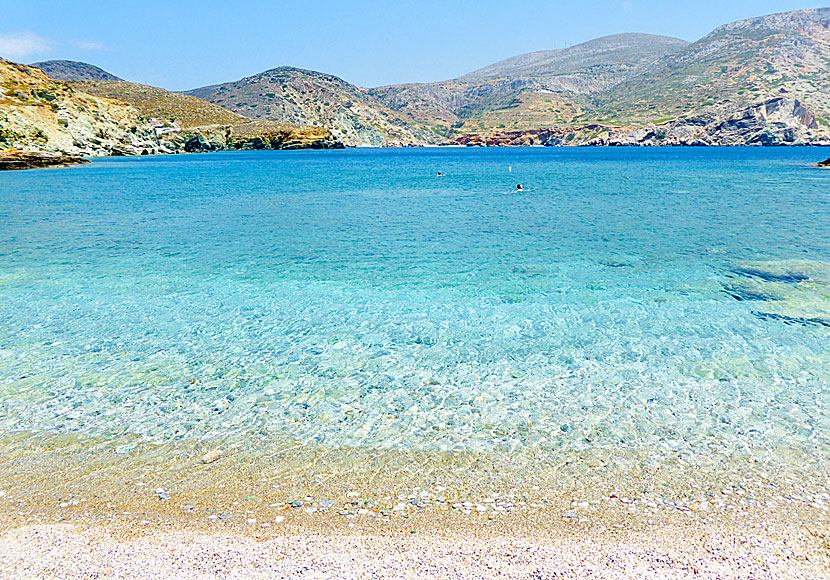 Agios Nikolaos beach. Galifos beach to the left and Angali beach straight ahead.
Perhaps, the best thing about Agios Nikolaos is Taverna Papalagi above the beach. It is difficult to find a more beautiful location for a taverna. The view is magnificent, and the food is good. What more do you need? Maybe somewhere to stay? There are hotels in Angali if you want to stay close to Agios Nikolaos.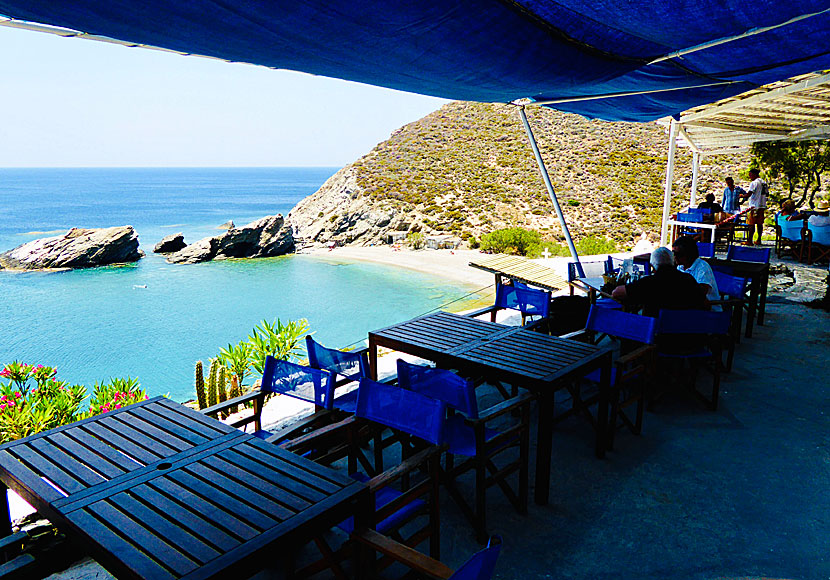 Taverna Papalagi above Agios Nikolaos beach.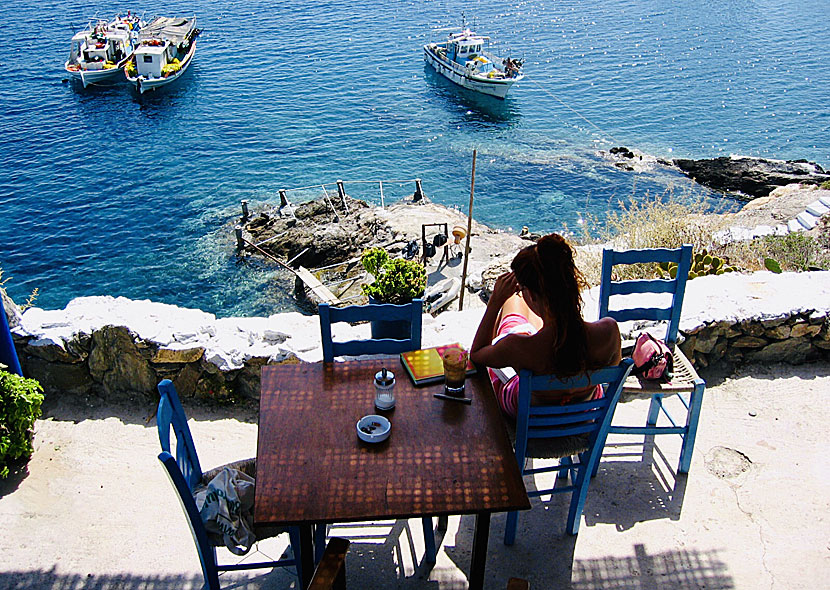 At Taverna Papalagi you can sit for a long time and enjoy the sound of the waves and a good book.