Almost exactly in the middle of the island (where it is narrowest) lies the popular - and very attractive - Angali beach (also spelled Agali). I write middle of the island, but I hope you understand that I mean the middle of the island, but by the sea. :-)
To get to Angali beach you either go by your own vehicle (the downhill is incredibly steep so put on the brakes if you drive a scooter), by bus from Chora or by beach boat from Karavostasi.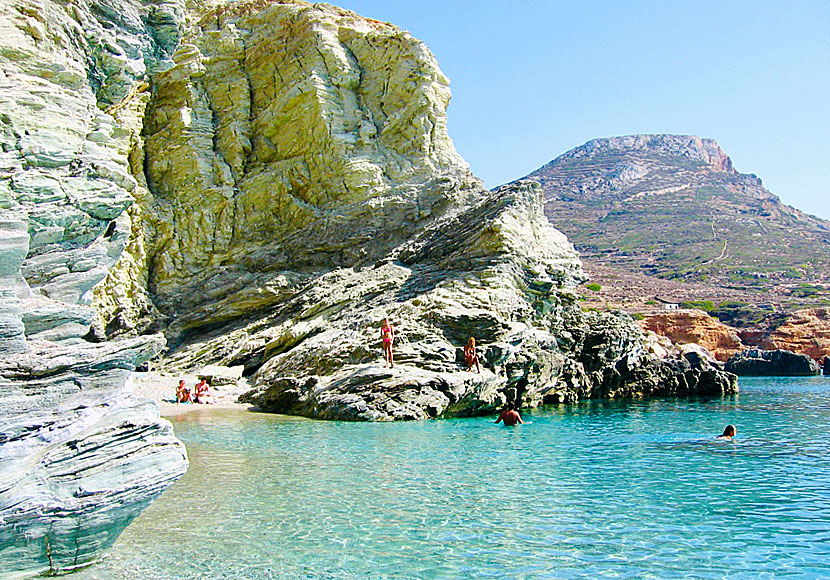 Angali is the most popular beach on Folegandros, and there are many reasons. The main reason is obvious, the beach is a really good one with lovely sand and crystal clear blue shimmering water. A few meters to the left of the main beach is a small beach surrounded by cliffs. (To get there, you have to wade in the water.) From the cliffs, you can dive into the inviting water. A bit further to the left is Fira, a pebbly beach (very large stones), reached via the water or a narrow path.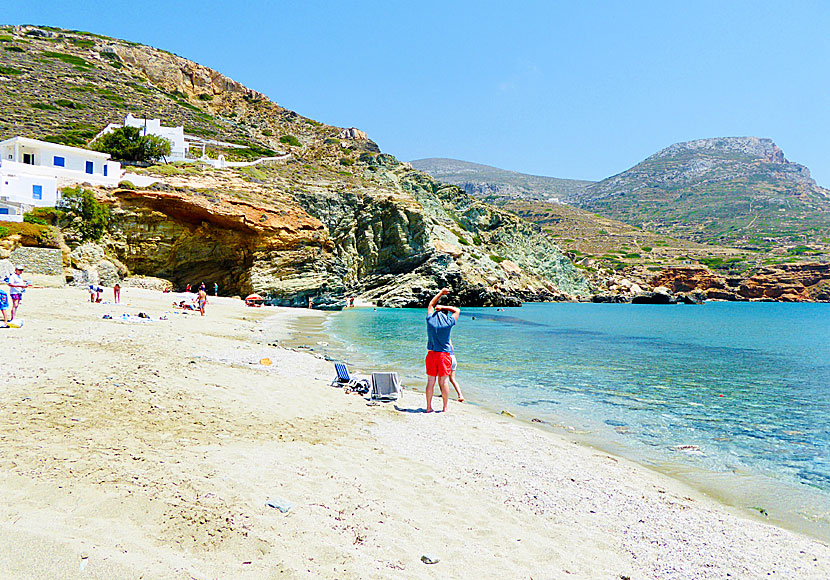 Angali beach.