Folegandros is such a small island that you have time to see it in one day. The few roads are in good condition and traffic is minimal. Renting a car is a bit pointless since the distances are so short, a scooter is a better choice. Or to go on foot, as many do; between the port and Chora it is only 3 kilometres. If you do not like to walk, or if you do not have a driving license, you can go by bus, taxi and beach boat.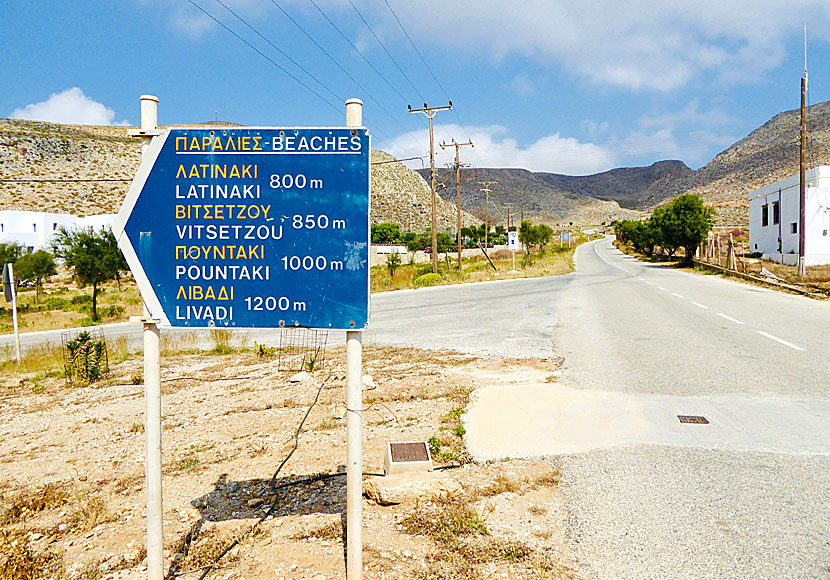 The distances are short in Folegandros.
BY BICYCLE, SCOOTER OR CAR
Scooter and car rental places are in Chora and in Karavostasi. Last time I was here, I rented a scooter at RAC in the port; and I was very happy with the scooter, price and service.
BY BUS
The bus start out from Chora and run to Karavostasi, Ano Meria and Angali beach. During low season, the bus do not go all the way down to Angali, it stops about 1 kilometres above the beach. The slope is not to be trifled with, especially on the way up. You find the bus timetable on the bus, at the square in Chora and in the port. Tickets are purchased on board, and the bus stop in Chora is behind the Post Office.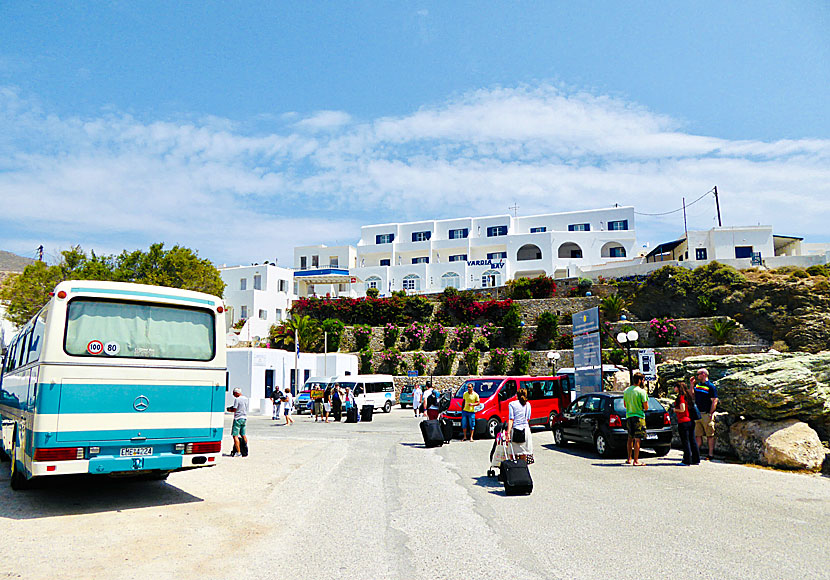 The bus stands in the port when the boats arrive.