To hike on Folegandros is a great pleasure, the scenery is barren and treeless but beautiful and inviting. It is an ideal island for hiking and it suits everyone, even those who usually do not go for a hike in Greece. Several of the old donkey trails are preserved, the distances are short and it's basically impossible to get lost. Many hikes ends at a beach.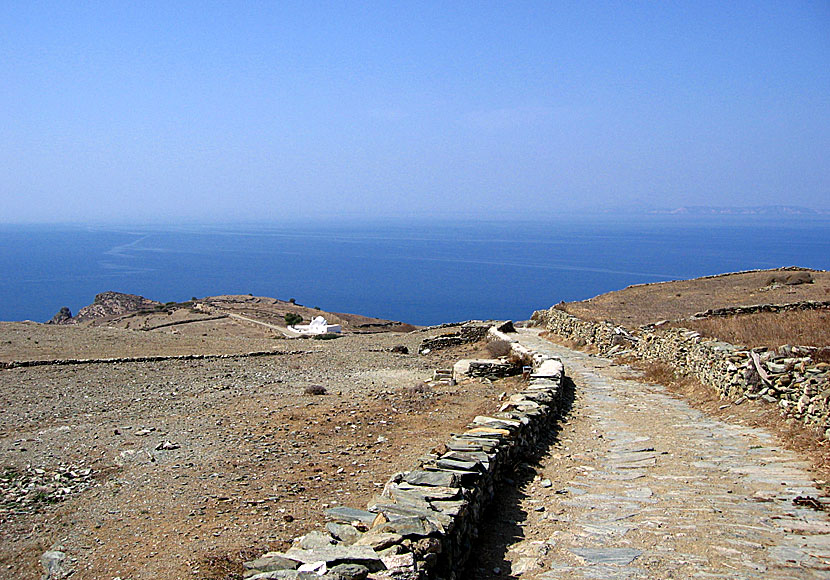 Folegandros is a perfect island for those who like to hike.
The best hiking map of Folegandros is published by the Greek cartographic company Terrain Maps. The scale is 1:15,000 and can be purchased on Folegandros. The map describes the eight best hiking routes on the island.