Chrysomilia (or Chrisomilia) on the northern part of Fourni is a dream place if it's peace and quiet you are seeking.
You can get to Chrysomilia's cosy port and beach (taverna) by beach boat in about 20 minutes, from there you have to struggle your way up a long steps up to the village, if you do not like steps you can rent a scooter in Fourni town and drive to Chrysomilia independently. (The village lies about 15 kilometres from Fourni town.)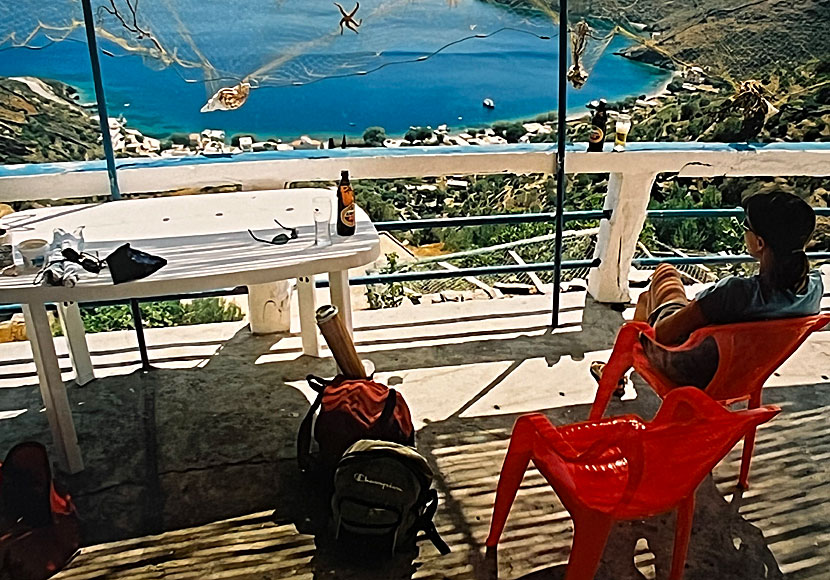 View from a taverna in Chrysomilia.
Steps or not, the reward is the same, the view out over the sea beats almost everything you can imagine. Chrysomilia is small in area but great in heart, here is a rare conviviality and an almost total silence.
There is a taverna in the middle of the village from where the view over the port and out over sea is so close to meditation as you can get without meditating.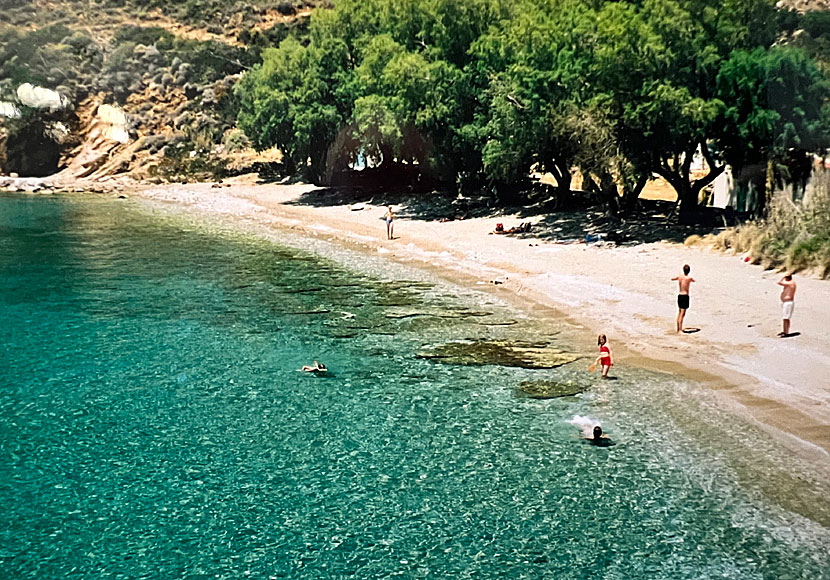 The beach below Chrysomilia.