To hike on Kalymnos is a great pleasure, the landscape is barren and treeless, yet very, very beautiful, and inviting.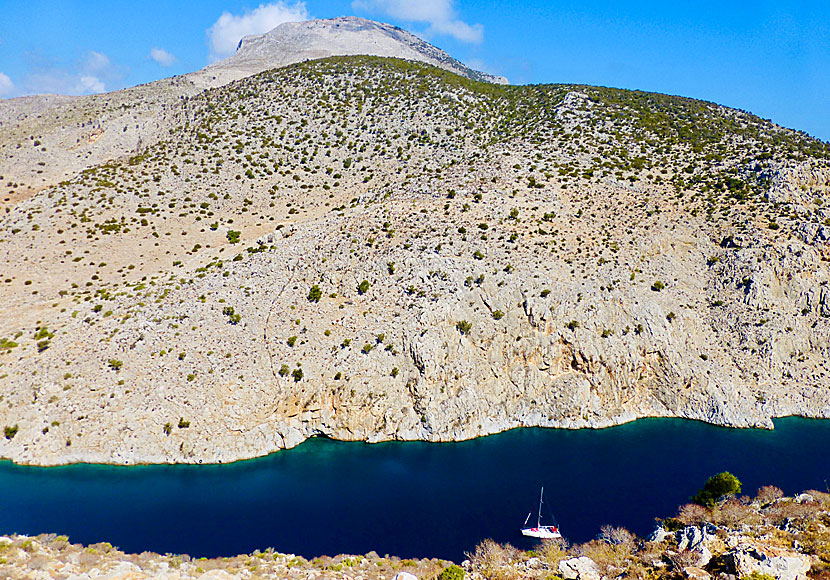 The landscape at Kalymnos is very exciting.
Earlier it was not so many who hiked on Kalymnos, but thanks to the climbers (who are curious by nature) new routes is discovered, and more and more hikers find their way here.
If you are going to hike on Kalymnos, I can recommend Anavasi's blue map (1:25,000), which describes fifteen hiking routes on the island. Terrain maps is another Greek cartographic company specialised in hiking maps. They also have a map of Kalymnos with the scale 1:25 000 and it describes thirteen hiking routes. Both maps are available for purchase on site.