Kantouni is a relatively long beach of dark fine sand next to Panormos. The beach is narrow, it seems as if the waves takes away some of the sand from the beach every year, and one wonders for how long the beach will remain. Here are some tavernas, hotels and pensions.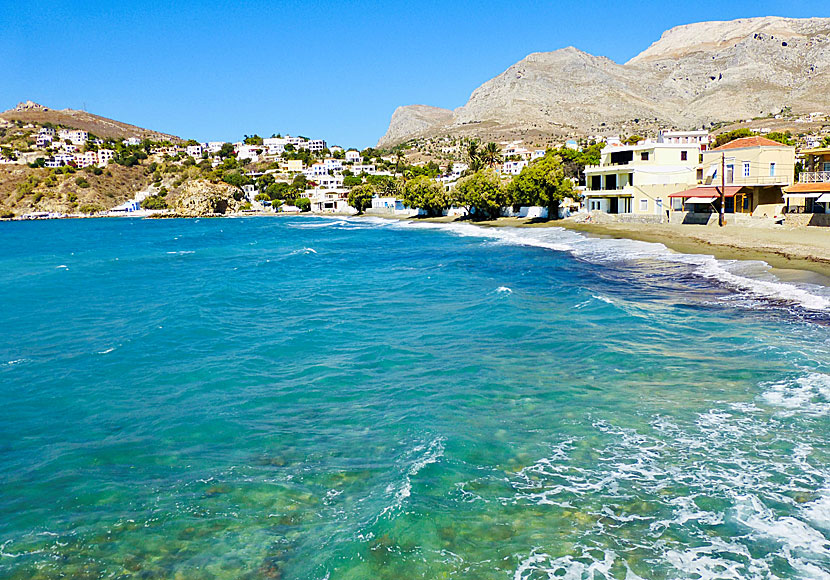 Kantouni was once a prosperous tourist resort, but has become a little derelict in recent years. I do not know what caused it, maybe it is because of that the beach gets smaller and smaller each year, or because of the reason that many choose to stay in Myrties and Massouri instead.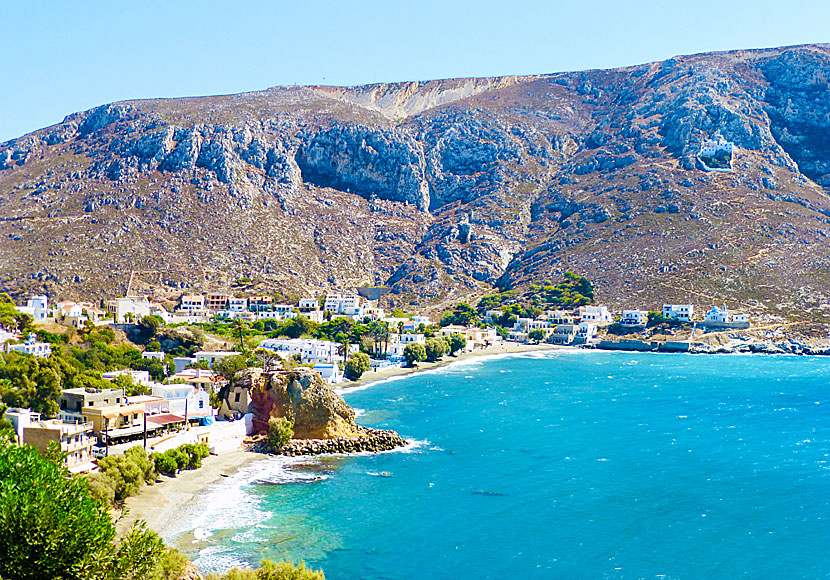 Linaria and Kantouni. The monastery can be seen at top right.