At one time a very small Temple of Apollo stood halfway between Pothia and Panormos. When the temple was decayed, a church named Church of Christ of Jerusalem was built on the site, as building material they used parts from the temple. The church is, to say the least, shabby and in need of renovation. By the way, Kalymnos' 'logotype' is an Apollo Lyre. The church is located on the left side of the road if you come from Pothia.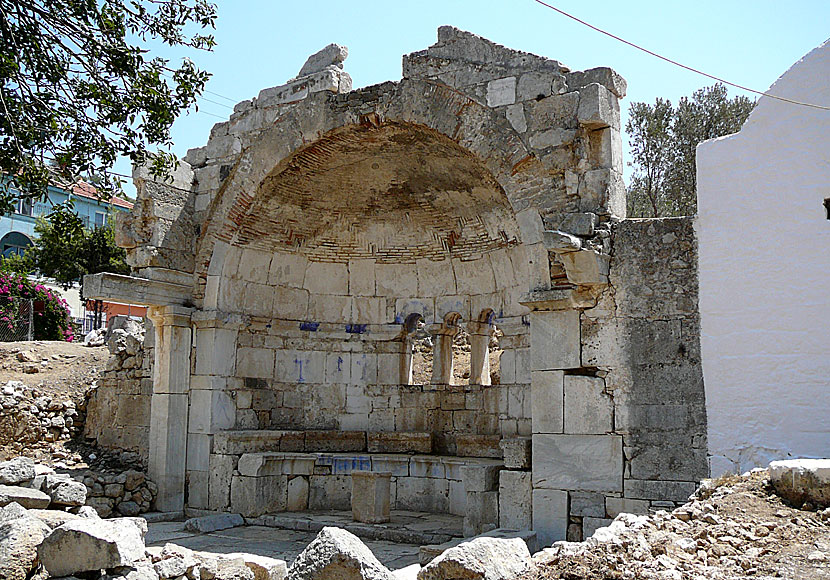 Church of Christ of Jerusalem.
From the church, it is not far to Panormos which is a scattered village halfway between Pothia and Massouri. In the area lies - besides Panormos - Elies, Kantouni, Linaria and Platys Gialos. The village is beautifully situated in a verdant valley. Panormos is the second largest village on Kalymnos with just over 2,000 inhabitants. It is hard to see that it is a village, for example there are no squares or streets. Not far from Panormos lies the interesting monastery of Agios Panteleimon.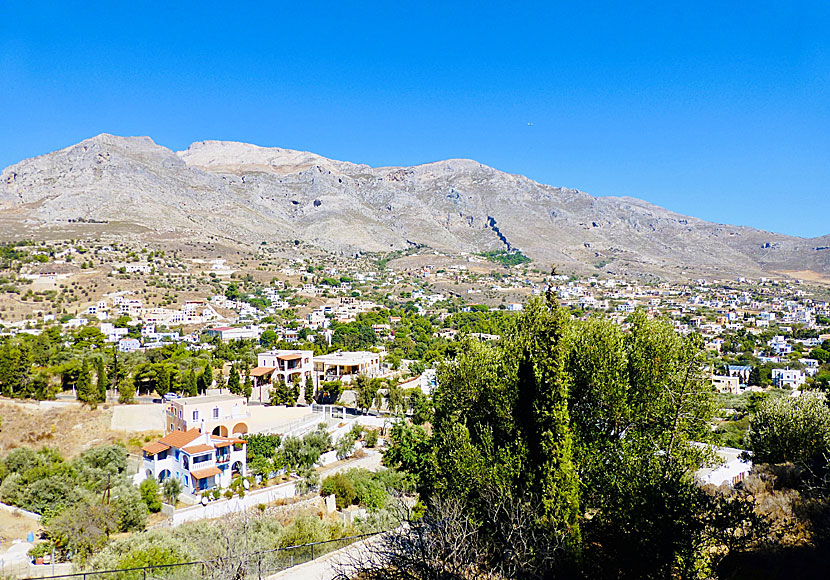 Panormos was my first acquaintance with Kalymnos. I hated the place when I arrived, but when I said goodbye a week later, it was with tears in my eyes. Oh, what a wonderful time I had here!
ACCOMMODATION IN PANORMOS
Since it is so close to the beaches Kantouni, Linaria and Platys Gialos there is a relatively good range of accommodation in Panormos. When I stayed here, I felt liked a sponge in the water.