If you think that there are too many people on the beaches in Myrties and Massouri, you can go to Platys Gialos instead, it is rarely crowded here and if you stay long you get to enjoy a spectacular sunset. Above the beach lies the village of the same name. Here are several hotels and some private rooms to rent.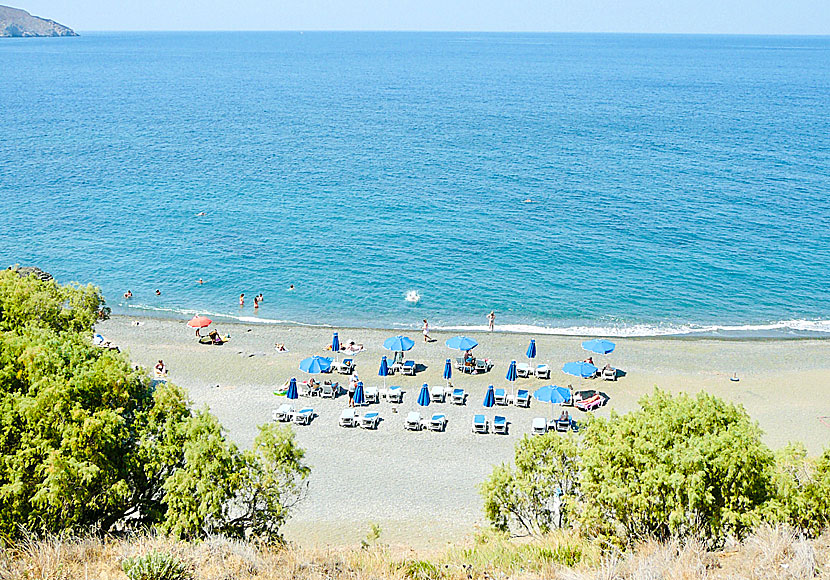 Platys Gialos beach.
ACCOMMODATION IN PLATYS GIALOS
The choices of accommodation is limited in Platys Gialos. The more there are in Panormos which lies just a stone's throw from Platys Gialos.