The most striking way to approach Apella is by land. The last 2.5 kilometres were previously a little tricky to drive, but happily the road has been paved, and now it is a cinch to get down. If you do not want to go by your own, you just go by bus or by beach boat from Pigadia.
From the taverna above the beach, the views over both the beach and the sea is almost meditative.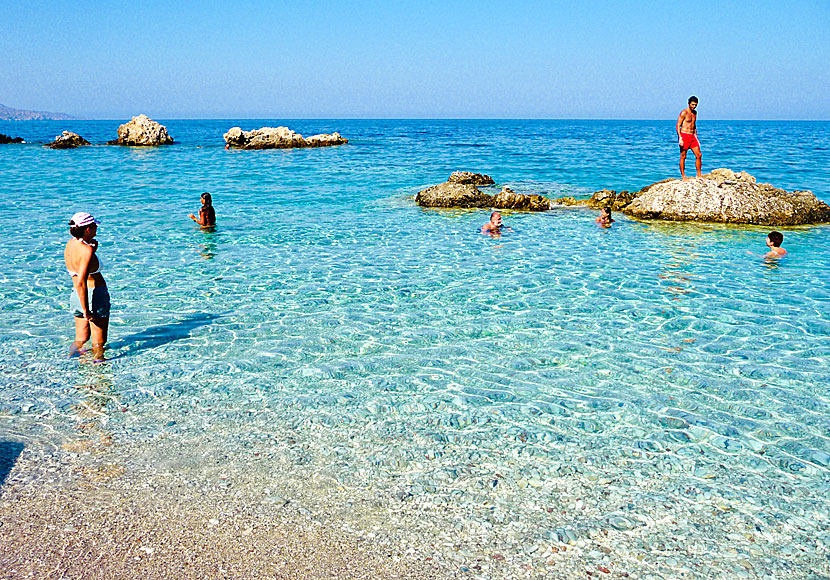 The water is lovely and perfect for those who like to snorkel.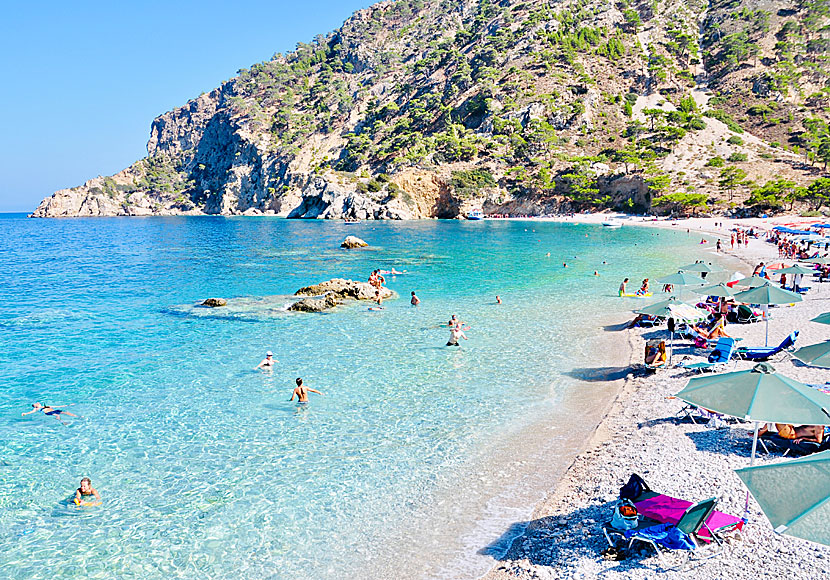 Apella beach. Could it be any more beautiful than this!
Three nice beaches near Apellla are Achata, Kato Lakos and Kyra Panagia.