Standing here and looking out over the beach, the sea and the mountains is like meditating.
The most striking way to approach Apella is by land. The last 2.5 kilometres were previously a little tricky to drive, but happily the road has been paved, and now it is a cinch to get down. If you do not want to go by your own, you just go by bus or by beach boat from Pigadia. From the taverna above the beach, the views over both the beach and the sea is almost meditative.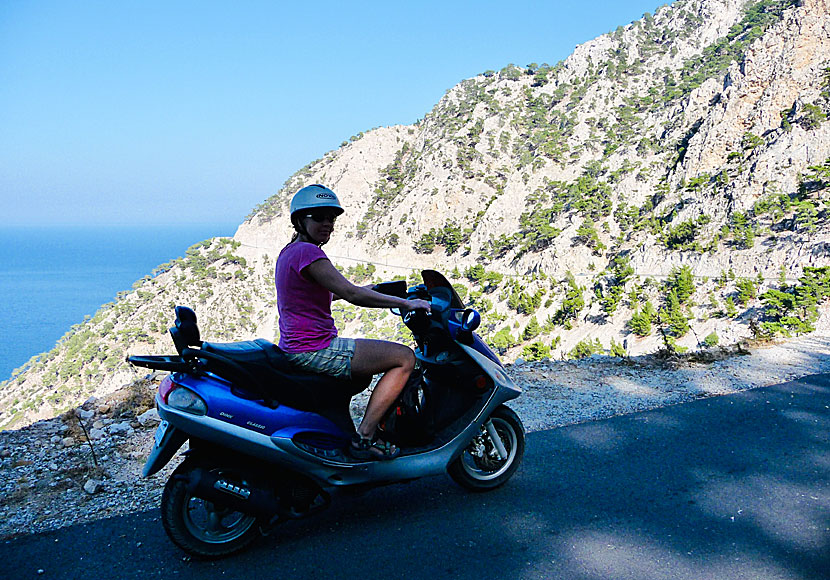 We always drive a moped to Apella. The road goes along the mountain as you see in the picture.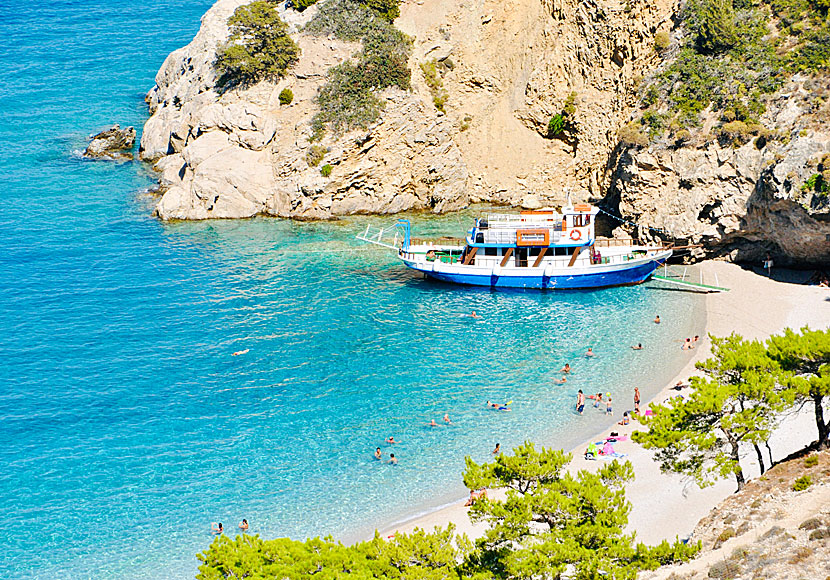 You can also take an excursion boat to Apella from Pigadia.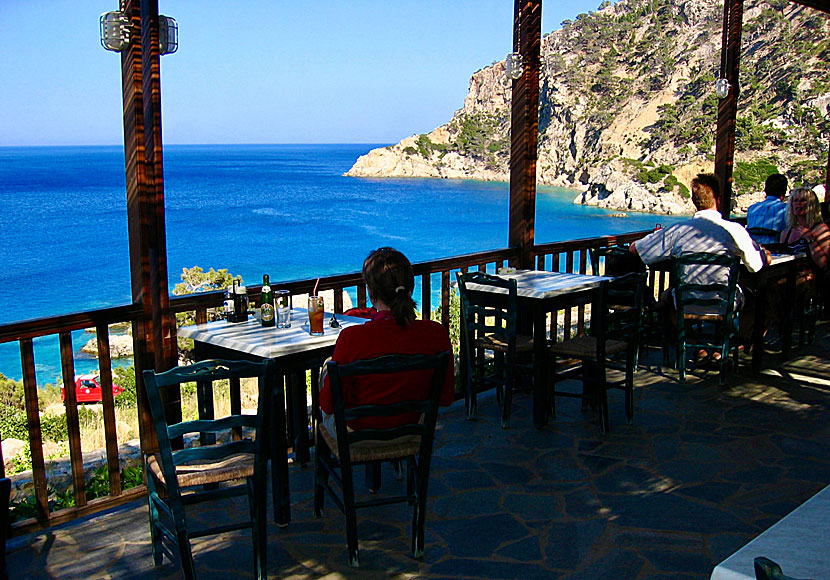 The taverna above the beach has a very restful view of the beach.