The water is shimmering pink along the shoreline, the colour comes from powdered small shells. The same phenomenon like on Elafonissi beach in Southwest of Crete. Here is a small taverna that is open during high season, and there are sunbeds and umbrellas for rent.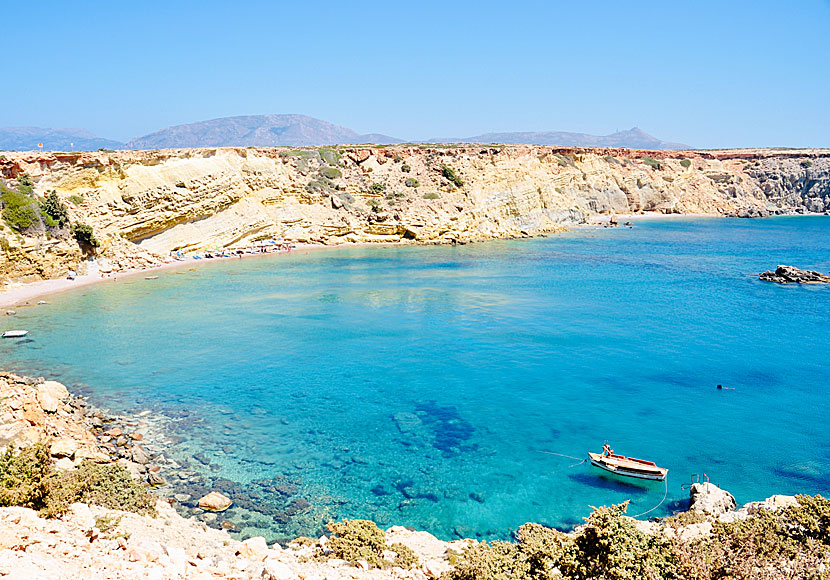 Agios Theodoros beach west of the airport.
If you continue west of the airport you will reach even more beaches. The ones I like best are Agriaopotamos beach (which is popular with windsurfers) and the very beautiful Agios Theodoros beach.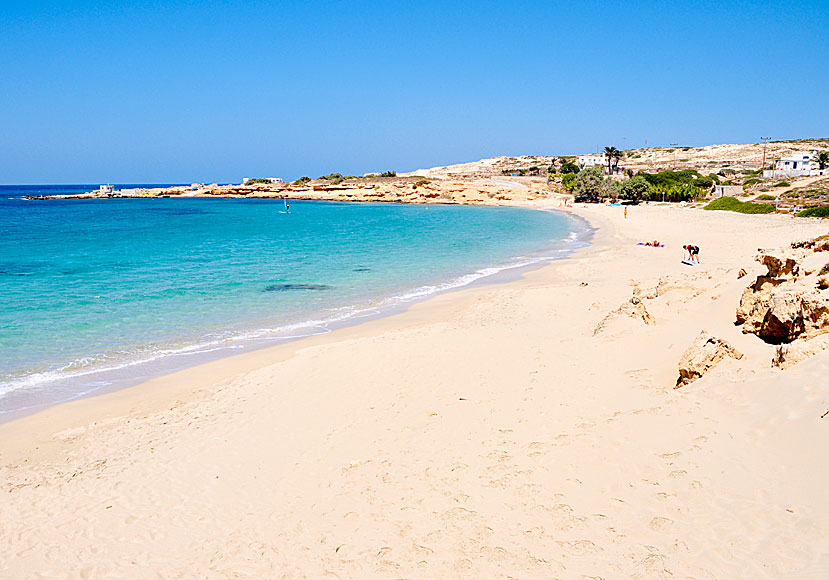 Agrilaopotamos beach.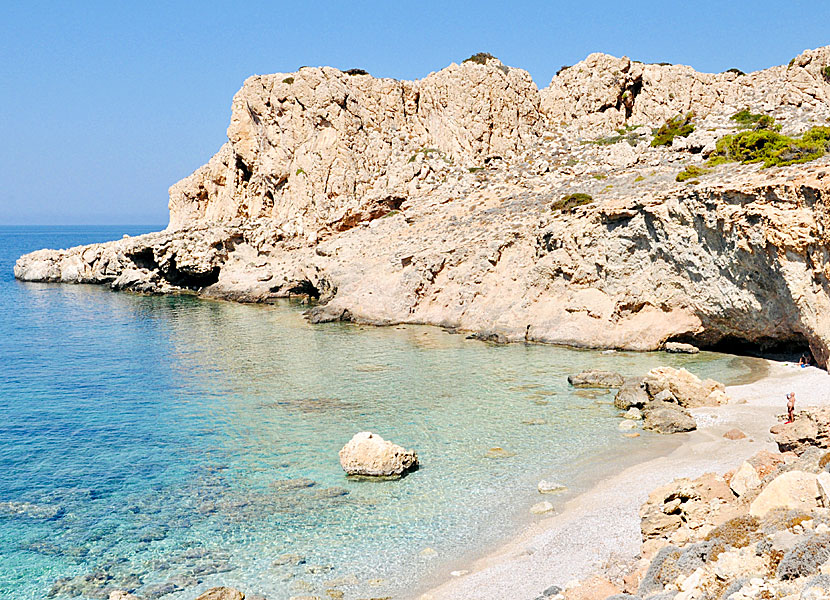 Proni beach.
Proni beach is one of Karpathos' least known beaches. It is located between Finiki and Lefkos on the west coast of Karpathos. If you are lucky, you can have the beach all to yourself. There are no facilities here at all.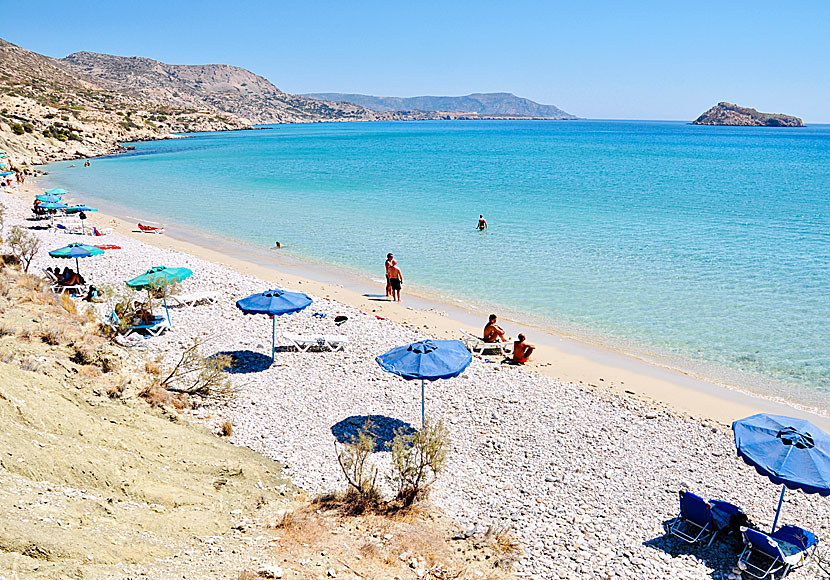 Damatria beach.
South of the tourist resort Amopi on Karpathos there are a whole bunch of nice beaches. Damatria beach as you see in the picture is one of these. Damatria is not so well known, and it's a shame because it is a very nice beach. After Damatria are the beaches of Christou Pigadi, Agrilaopotamos and Agios Theodoros. Of these, I like Agios Theodoros beach the most.