Diafani is the second most important port on Karpathos and it was founded in the middle of the 19th century by the inhabitants of Olympos. Until not so long time ago, Diafani was something of a lifeline for Olympos. All goods, and almost all people, previously had to go via Diafani for further transport to Olympos, about 8 kilometres west of Diafani.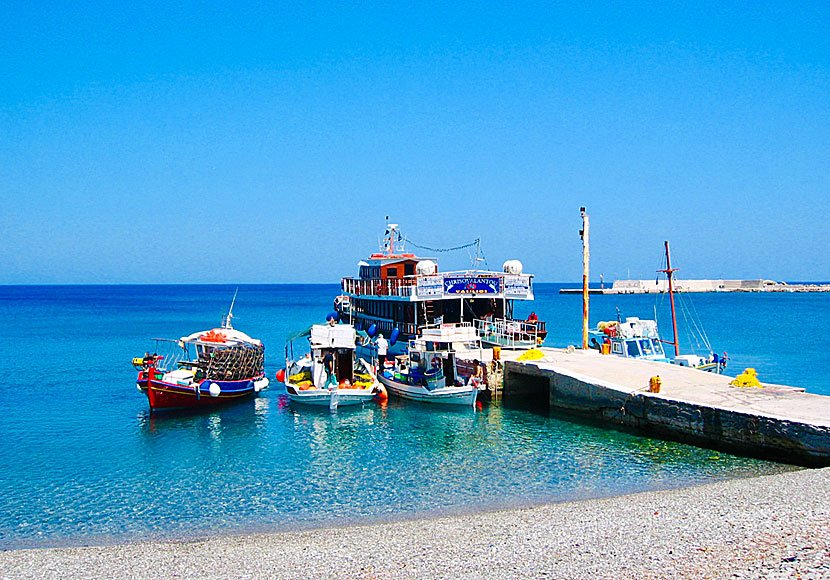 Excursion boat and fishing boats in Diafani.
Now, when there is a road to Olympos from Spoa, Diafani lost some of its importance. But still most of the transportation is done by ferry to Diafani and further on up to Olympos. Maybe it is not so strange because Diafani is a living village all year-round, with nearly 230 inhabitants, more than it lives in the tourist resorts of Amopi and Lefkos altogether.
The architecture is reminiscent of the one in Pigadia. The buildings lies in a row along the waterfront with tavernas, pensions and hotels. Even more tavernas and pensions lies in the alleys. Vananda beach is the nearest beach about 3 kilometres north of Diafani (the beach at Diafani is no great shakes). Beach boats to Vananda and to the island of Saria off the northern point of Karpathos starts out from the port.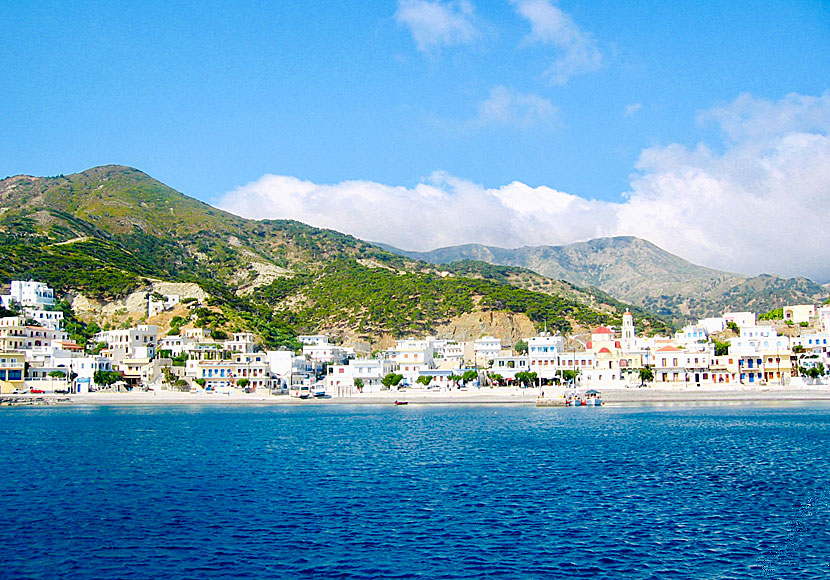 Diafani.