Kathisma beach, a few kilometres south of Agios Nikitas, is one of Lefkada's best beaches. The beach is long, wide and very popular, yet there is always plenty of room. Before Agios Nikitas lies the fine beach of Pefkoulia.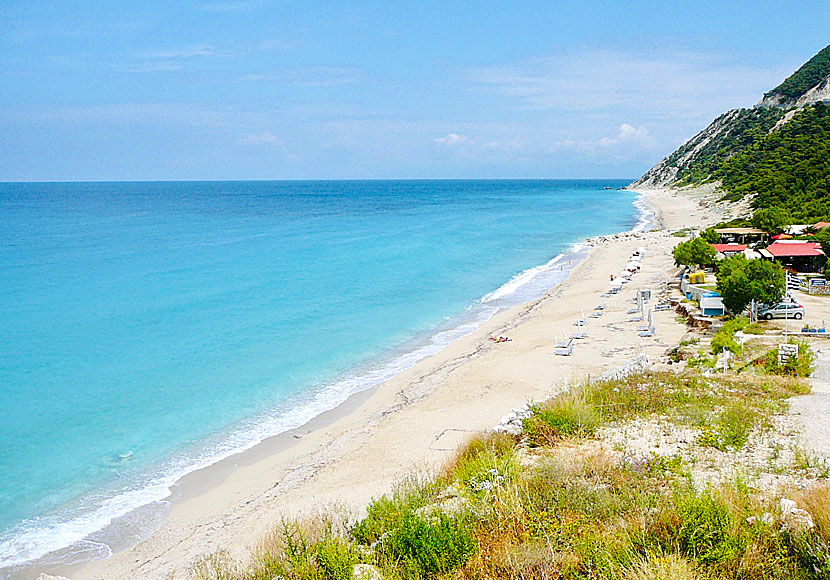 Kathisma was previously a rather unspoiled beach and it mainly attracted nudists, today the situation is different, tavernas have been opened and the number of tourist increase every year. I think that Kathisma will be developed into a full-fledged tourist resort within a few years. Nothing strange about it, who does not want to stay at such a fantastic beach.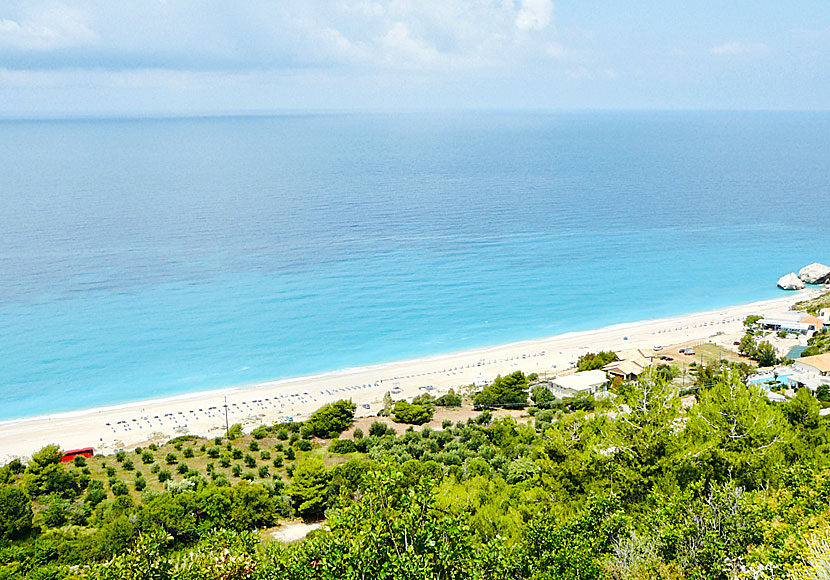 Kathisma beach. The beach is much longer than you see in the picture.