Most of the beaches on the west coast require that you have a car or scooter, but if you stay in Agios Nikitas, you definitely do not have to drive anywhere, the village beach is not bad at all, if compared with for example the beach in Nidri, the beach in Agios Nikitas is a paradise. The sand-and-pebble beach extends on both sides of the village. To the right are rocks where you can sunbathe and dive off.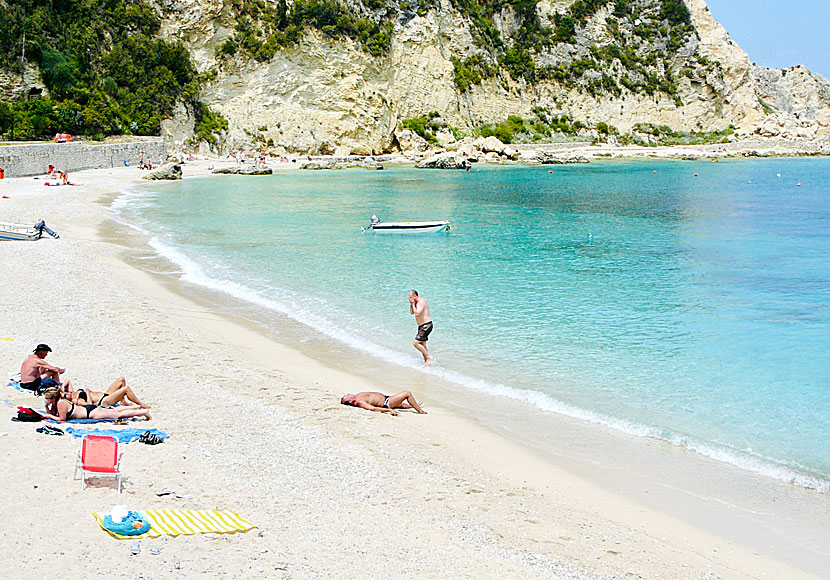 The left part of the beach in Agios Nikitas.
In Agios Nikitas are hotels, pensions, tavernas, bars, cafes and shops. Most are located along the incredibly attractive main street leading through the village down to the sea.
To the left of Agios Nikitas lies one of Lefkada's most wonderful beaches. At least it is said so, I have unfortunately not had the privilege of seeing the beach in reality, on the other hand I have seen many pictures, and they promise well. The beach is called Milos (sometimes spelled Mylos) and is reached by beach boat from Agios Nikitas or on foot, it takes between 15-20 minutes to walk. There is an information board in the upper part of Agios Nikitas where the path to Milos beach is marked.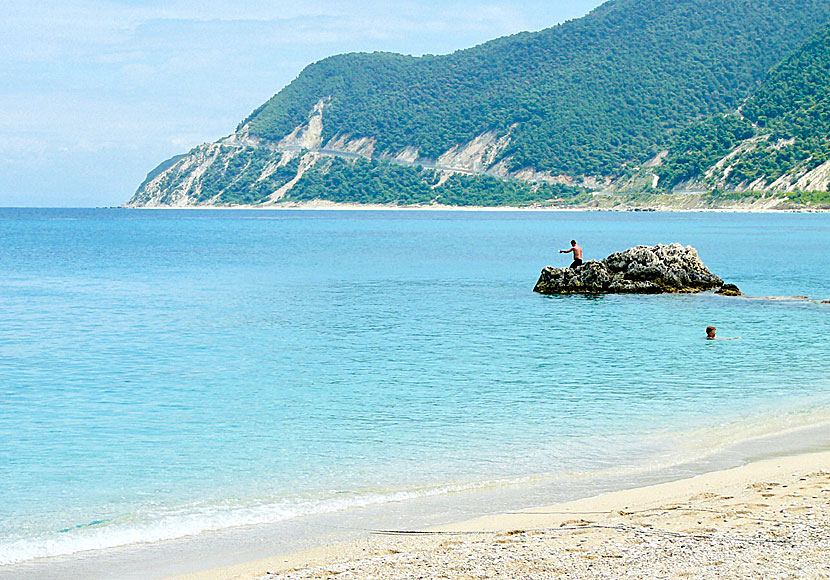 The beach in Agios Nikitas in the other direction.
ACCOMMODATION IN AGIOS NIKITAS
I have not stayed overnight in Agios Nikitas, but the next time I travel to Lefkada, I will stay here. Unfortunately I have no suggestions, but there are many good hotels and pensions on booking.com.