Alinda lies about 2 kilometres from Agia Marina. To walk to Alinda along the coat is very pleasant. Along the way you pass some beaches, large and small. The most popular one is located in the small settlement of Krithoni. Leros War Cemetery lies just before Alinda.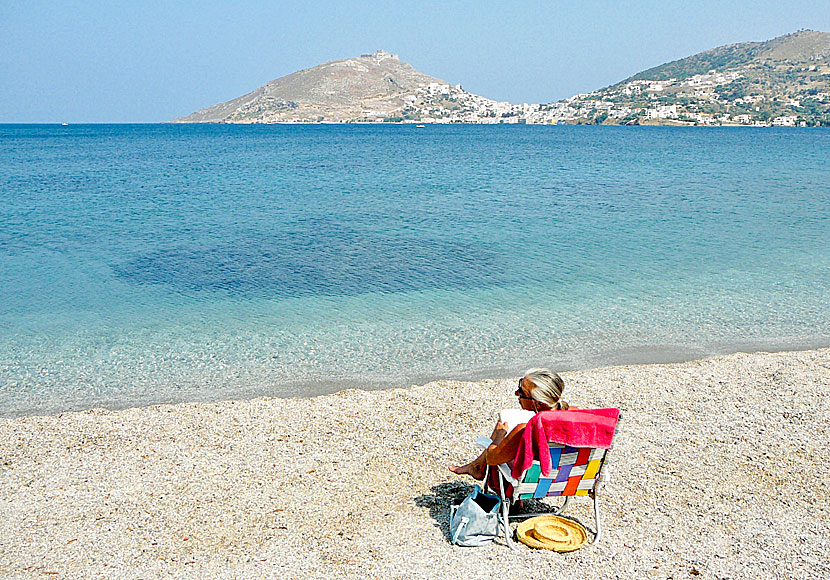 Alinda is the largest and the most popular tourist resort on Leros. The major attraction is the long pea-gravel beach. The beach is narrow and extends along the beautiful bay. Tamarisk trees grows along most of the shore and gives a much needed shade. This is a beach to my taste, especially because of the wonderful views of Agia Marina and Platanos, and there is plenty of space, except during high season when Alinda is invaded by vacationing Greeks.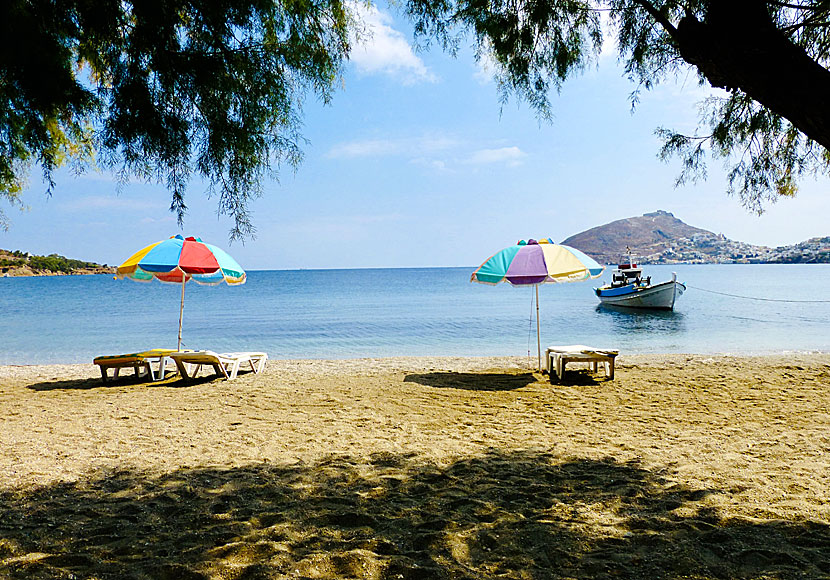 The beach road is lined with hotels, pensions, tavernas, cafes, bars, shops, and car and scooter rental places. There is also a nice museum - Historic and Folkloric Museum - housed in a castle named Belenis tower. The museum is open daily (except Mondays) 09.00-13.00 och 19.00-21.00.