A few kilometres west of the temple of Hera lies the former fishing village of Ireon. Today, the fishermen have laid their nets on the shelf and concentrates on tourism instead.
Ireon is a very pleasant little tourist resort by the sea. If you like peace and quiet, this is where you should stay. If you want some hustle and bustle you can just take a taxi to Pythagorion. It's only eight kilometres from Ireon.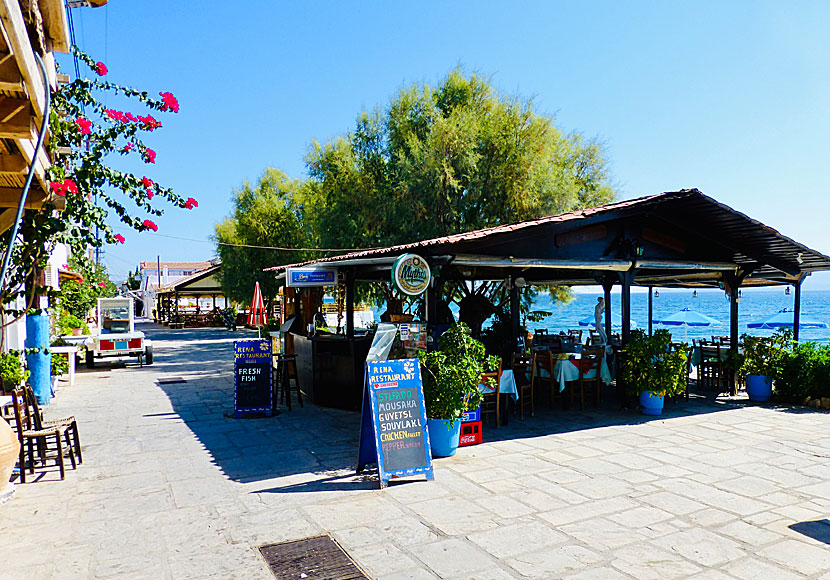 The sea front promenade in Ireon.
Along the waterfront, the square and in the car-free alleys lies numerous of tavernas, cafes, cool bars, supermarkets and small shops. It's a balm to the soul to sit down at the port promenade and look out over the sea. The village has two very nice coarse-shingle beaches. An advantage of staying in Ireon is that it is close to Papas beach. Ireon is located approximately 8 kilometres west of Pythagorion, and a few kilometres from the wonderful Papa beach.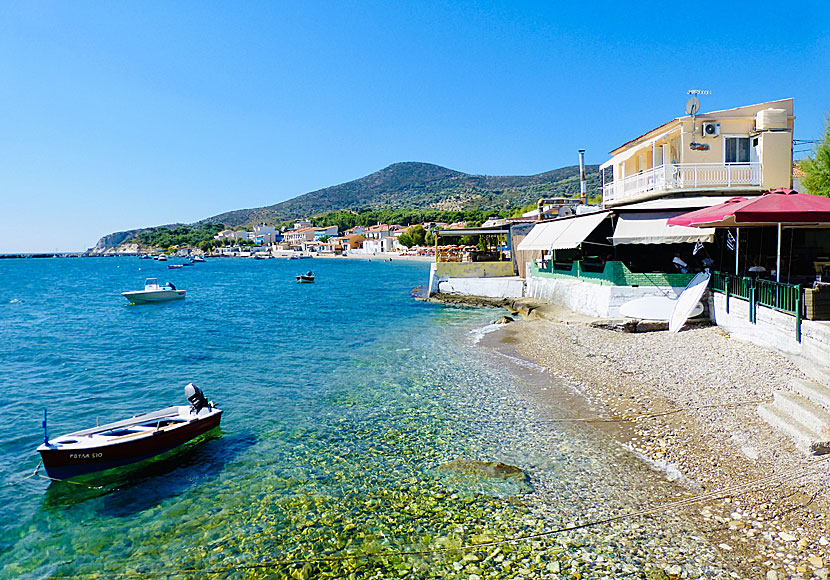 Ireon in one direction.