Papa beach consists of two small pebble beaches with adorable waters. It is often crowded on the beaches. But there is usually room on the sun terraces above the main beach. Sunbeds are available for rent. Not only that: you can rent your own little peninsula (Nicos island) that have room for two sun beds. The beach is sometimes called Papas beach and sometimes Pappa beach, but I use Papas beach because it is the most common.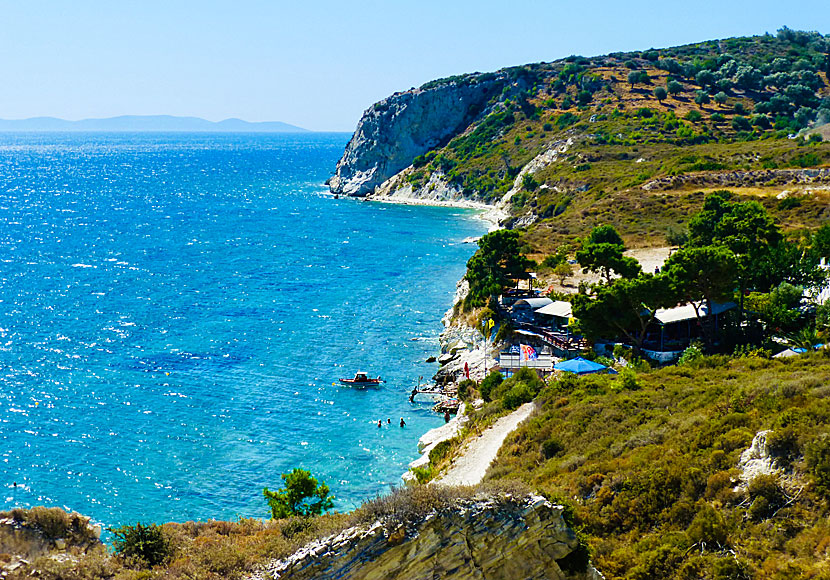 Papa beach from above.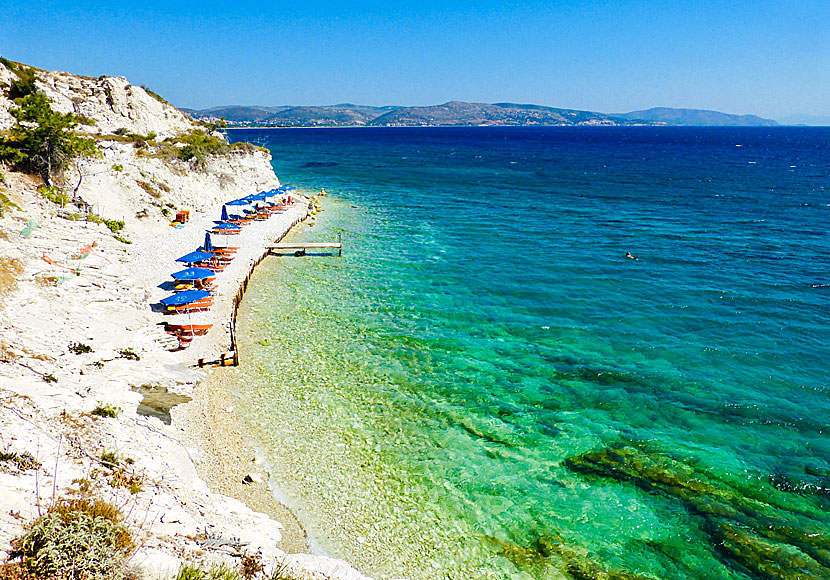 The first part of Papa beach which you also see in the picture below.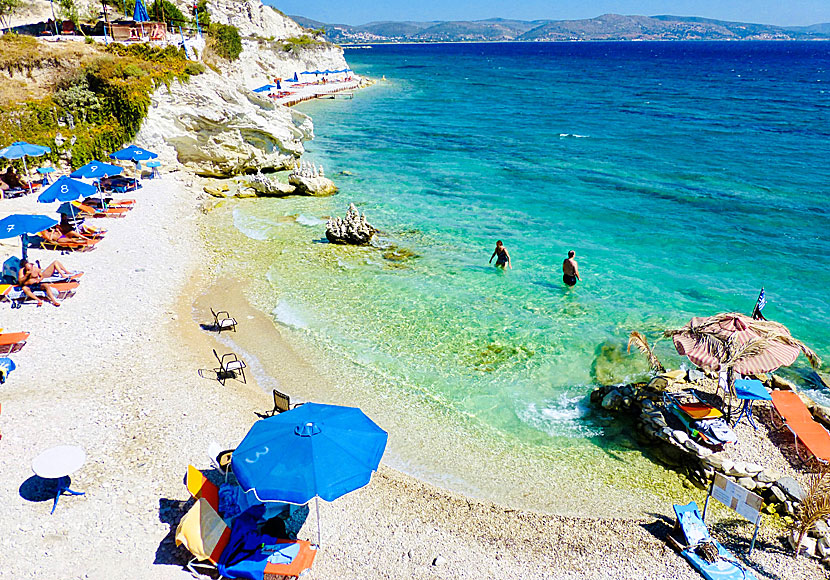 Papa beach with Nicos island to the right.
In the background, the village of Chora is glimpsed in the hills. Under Chora lies the airport and Potokaki beach, and Pythagorion lies to the far right.
The cosy taverna above the beach serves good food and you get the wonderful view over the sea into the bargain. Papa beach is an extremely relaxed place that makes one believe that one are in Thailand, and not in Greece. The taverna is so nice that it's worth going here just to sit there and enjoy a frappé or a beer and look out over the sea. In addition, the owners are nice.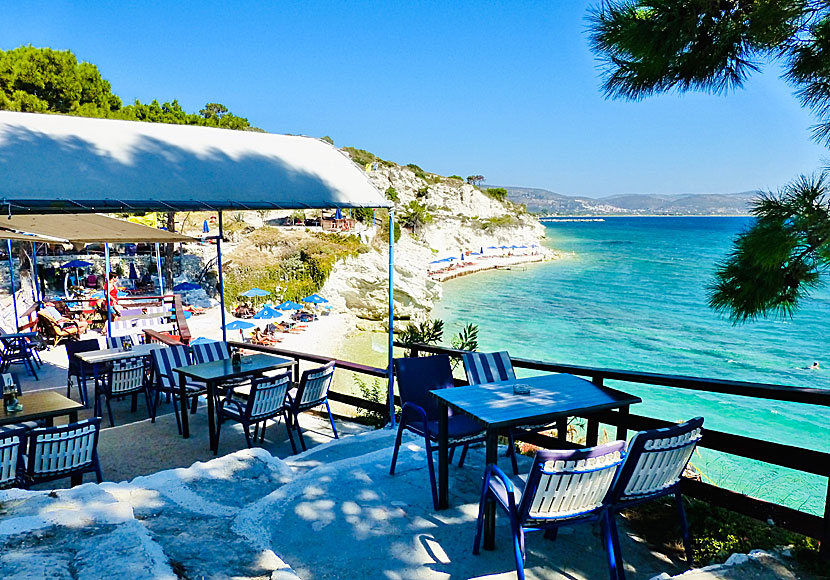 The nice taverna at Papa beach.