Approximately in the middle of the beach there is a jetty from which you can jump or dive into the water. Here lies Doryssa Seaside Resort which dominates this part of the beach. Dorysa almost feels like a village, for the reason that it's so big. They even have their own church. Despite the size, it blends well into the surroundings. A small stream flows into the sea a little west of the hotel. On the other side of the stream lies more package-holiday hotels, and this is where many Scandinavian package travellers are staying.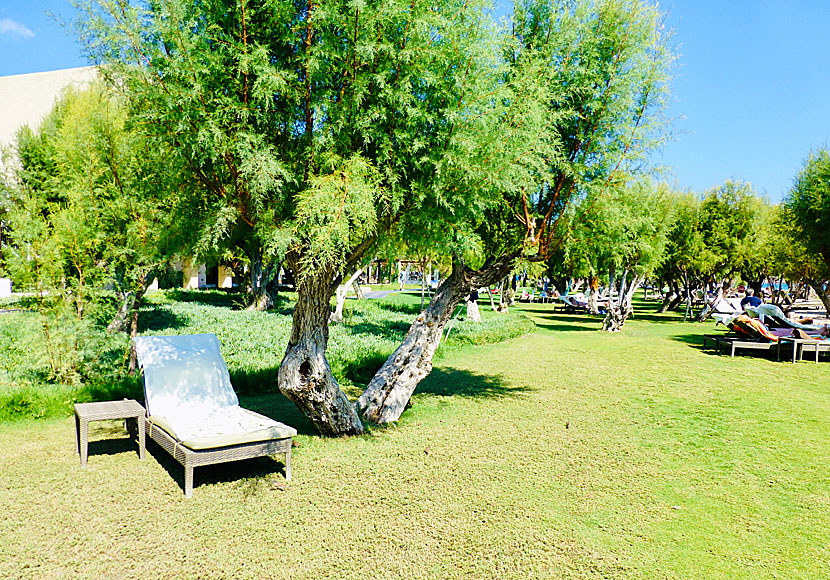 Part of Doryssa Seaside Resort.
One of the most common questions from our readers who will be staying in Potokaki is whether the airplanes are disturbing. I do not think so. If the planes had started and landed around the clock, it would of course have been disturbing, but they do not. I think it's cool to see and hear when the airplanes starts and lands. Few who are on the beach can refrain from grinning at those who are going to fly home, until the day they themselves sit there and cry, looking down at the beach and see everyone who is going to stay another week.
ACCOMMODATION IN POTOKAKI
You can go on a package holiday to Potokaki from many countries. It is no problem to find accommodation if you are travelling independently. Below you will find three good hotels, you book through booking.com.
Book other hotels in Potokaki here »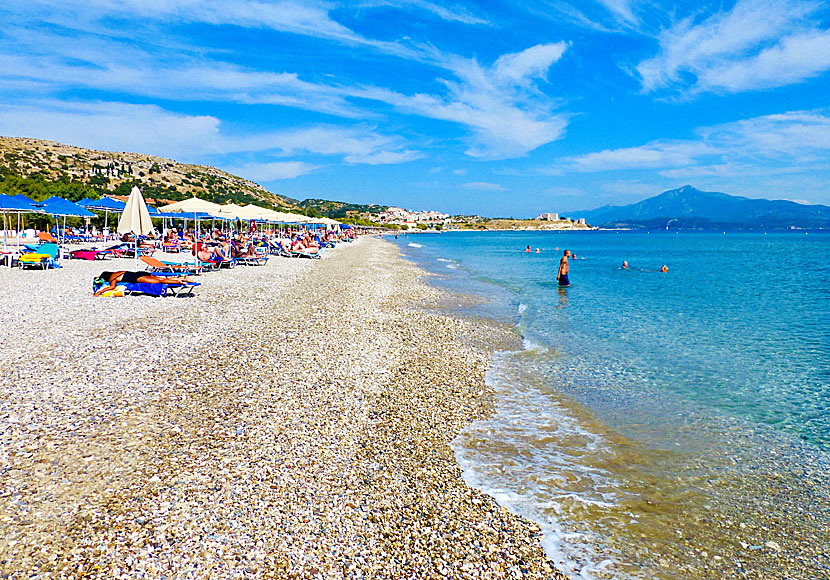 Potokaki beach.
The beginning of Pythagorion is seen at the far end. Behind the airport (not seen in the picture) is the village of Chora, and after the airport lies Ireon and Papa beach.