The best of the two beaches is Remataki beach at the far left of the village, if you have your nose towards the water. As said, the beach, consisting of sand mixed with gravel, is very small, and it is usually crowded. Sunbeds and umbrellas are available for rent.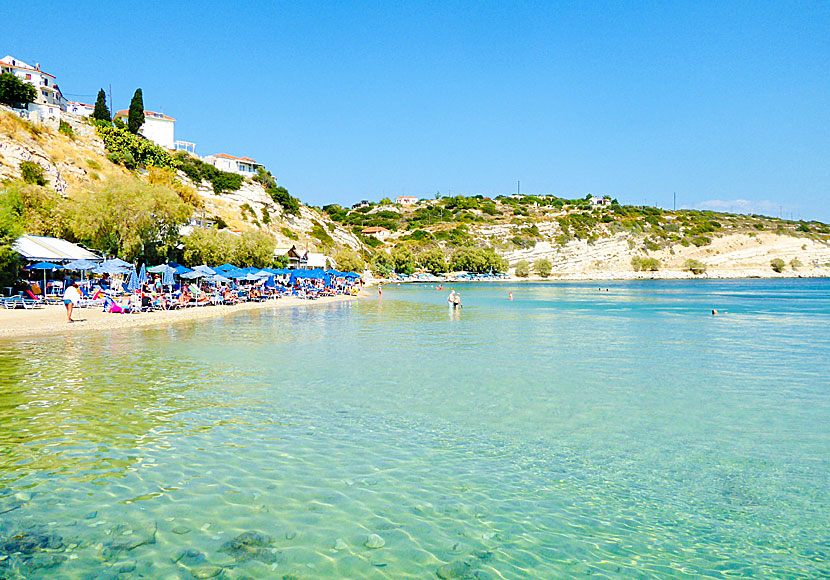 Remataki beach in Pythagorion.
Some choose to spend the day here, and I can understand them to some extent, because the beach lies in a close distance, and there are many tavernas to choose from when it's time to have lunch. In my opinion, the best restaurant along the beach is Faros, which lies furthest away.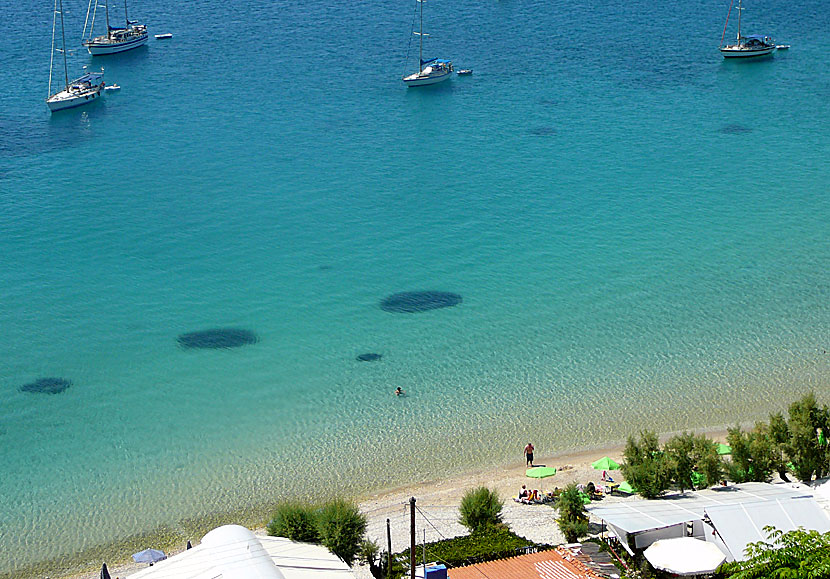 Remataki beach in Pythagorion.
If you think that Remataki is too small, just go to Potokaki beach where there always is plenty of room.