Apart from the beaches I write about here, there are many more to browse among. But no one comes up in quite the same class, like for example Limonari or Hovolo. Well, possibly Adrina beach between Panormos and Milia.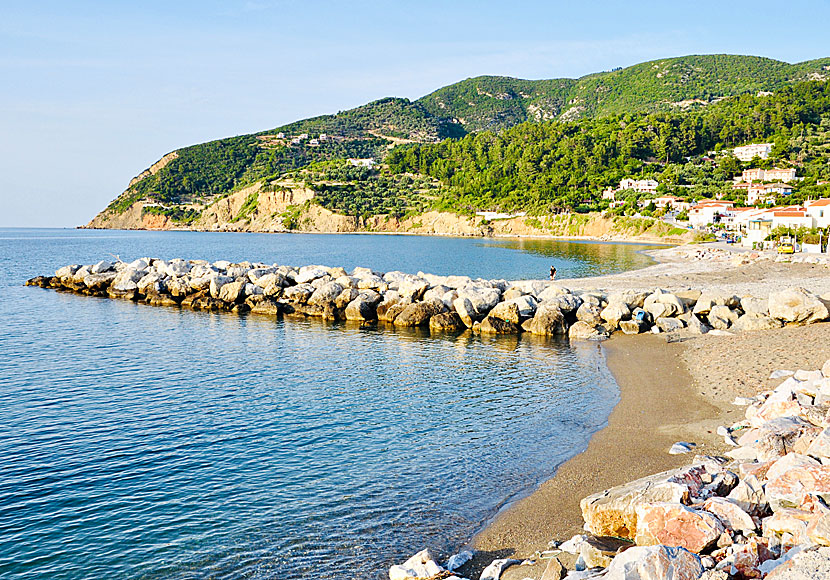 Most people who travel to Skopelos stays in Skopelos Town. Unfortunately there is no good beach in or near the town. The beach of Skopelos Town is mediocre, the best part of the beach is so far away one can go, outside Sophie Studios & Apartments.
A few kilometres north of the town lies Glyfoneri beach which is a better option. A few more kilometres north is Glisteri beach which is a pretty decent pebble beach. If you stay in Skopelos Town, the best option is to go by bus to Stafilos beach only about 5 kilometres away.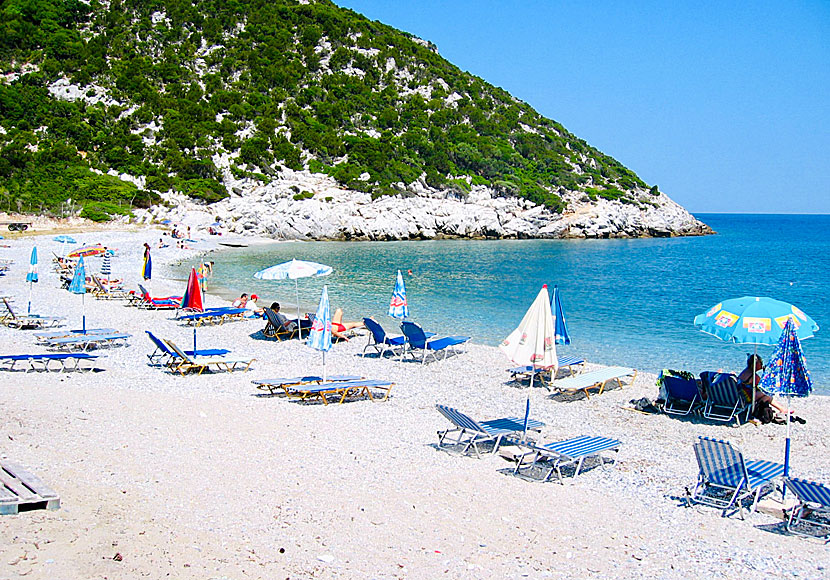 Glisteri beach.