Around 800 BC there were three cities on Skopelos: Peperathos, Selinous and Panormos. Today, Skopelos Town lies where Peperathos ones stood, Selinous is replaced by Loutraki, only Panormos has retained its original name. Of course no one know how the village looked like at the time, the ruins of an ancient fortification (Paleokastro) is all that remains from the good old days.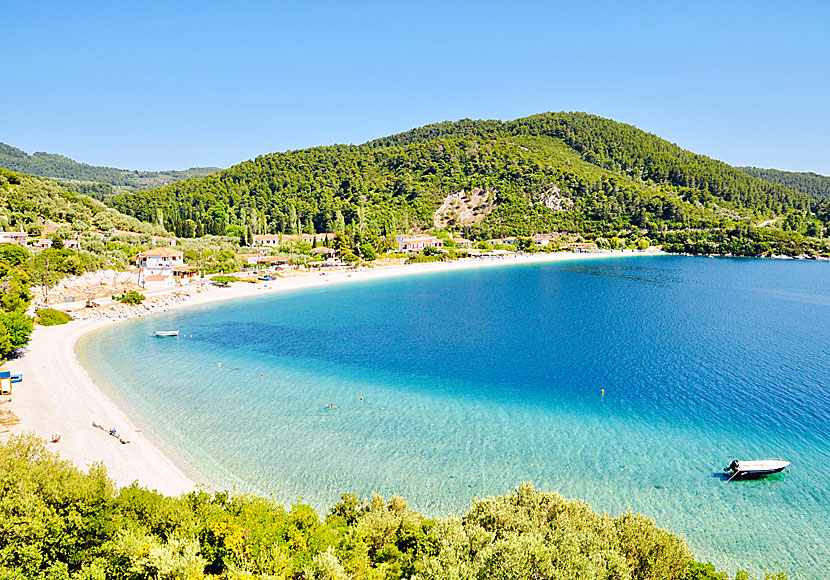 Panormos.
Blo - which is part of the bay of Panormos - counts as one of the best natural harbours in the Sporades, thanks to its protected location. There are often sailboats swinging at anchor overnight.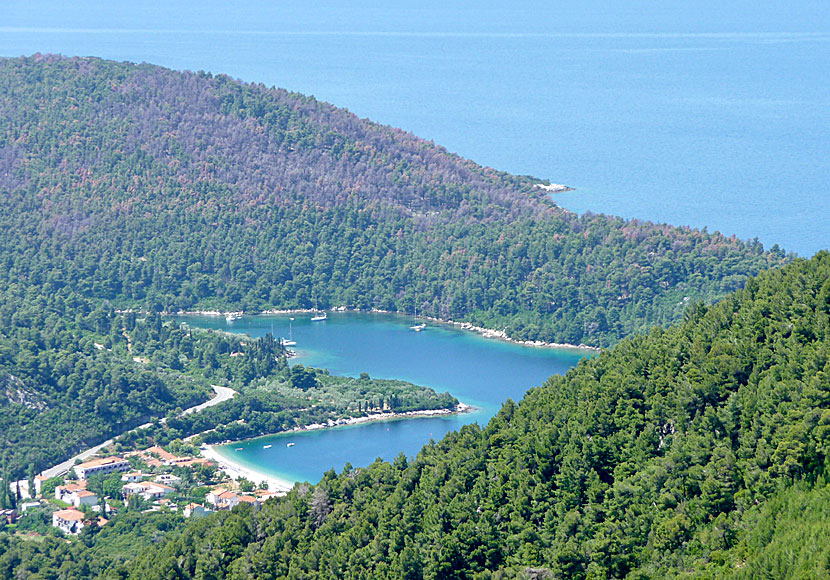 View of Panormos and Blo Bay.
Today, Panormos is the island's second largest tourist resort after Skopelos Town. The extensive pebble beach runs along almost the entire bay. There are many hotels and pensions, as well as several beachside tavernas. Panormos is located about 12 kilometres west of Skopelos Town. Just north of the village are the beaches of Adrina and Milia.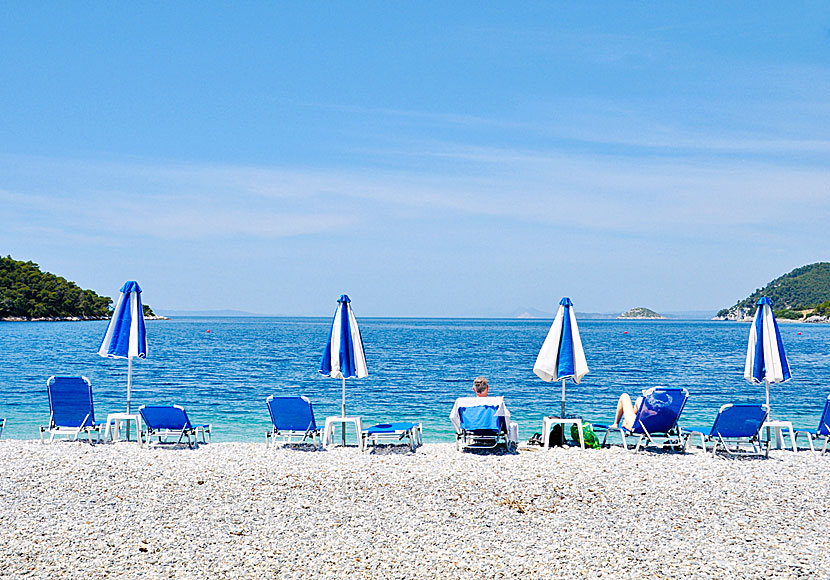 Peaceful and cozy Panormos.