Somewhere in the sea off the beach, or in one of the small beach pockets, it is said to be remains of two petrified fishermen. According to a legend the fishermen was surprised by a volcanic eruption on the neighbouring island of Nisyros when they lay sleeping next to the beach.
Lava from the eruption reached Tilos and it ended up no better than that they had to sleep on the beach forever. I've been looking for the petrified fishermen, both on land and in the sea, but without result. There is a picture of the fishermen in the elephant museum in Megalo Chorio.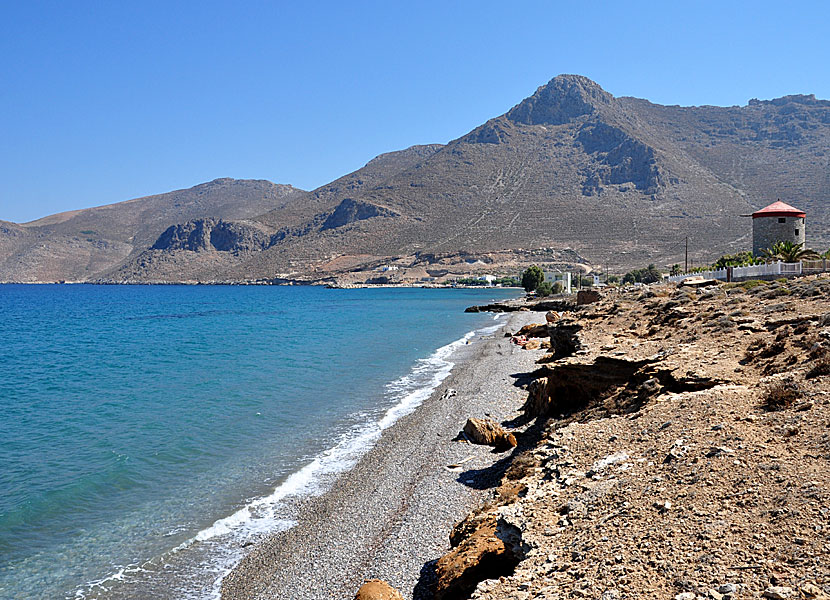 Mylos beach near Agios Antonios. B
Agios Antonios is located between Megalo Chorio and Plaka beach.